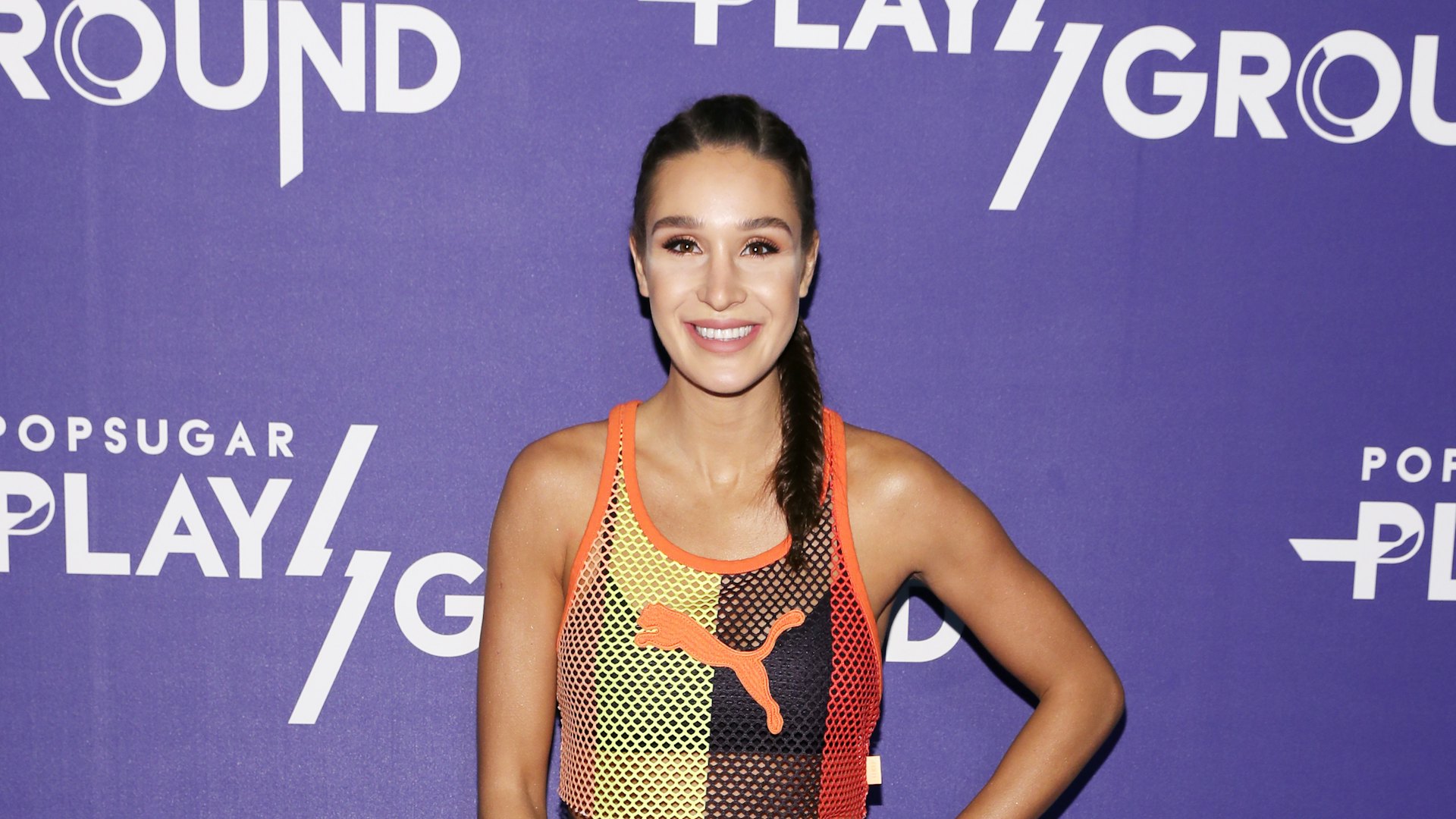 Kayla Itsines has changed so many lives with her app, workout guides, and tips for living a healthy lifestyle. And now her own life is being changed in a major way. On Instagram on Wednesday, Kayla Itsines announced she's pregnant with her first child in the most adorable video, ever. I'm not crying, you are.
Itsines is known for teaching people how to get in shape with her bikini body guide (also known as BBG) work out and nutrition plan. But for the next 20 weeks, she's hopefully be showing her followers glimpses of her pregnancy bump.
In the super sweet announcement video, shared to Itstines' Instagram account, Itsines can be seen holding hands with her fiancé, Tobi Pearce. The camera then pans away to show that that Itsines is pregnant — and immediately shows them at Itsines' ultrasound appointment, where fans are able to see her baby on screen.
The entire video is so cinematic and beautiful And in the caption, Itsines told her followers that she is so happy to share this journey with them. "Tobi and I do not even have words to describe how happy and excited we are to bring you this news!" Itsines wrote.
Itsines continued, writing in the caption that she and her fiancé have been ecstatic about this news:
If you don't know already, I come from a big Greek family. FAMILY is always what comes first in my life. To be able to start my own family with the person I love most in this…
Work from home mom dedicated to my family. Total foodie trying new recipes.Love hunting for the best deals online. Wannabe style fashionista. As content editor, I get to do what I love everyday. Tweet, share and promote the best content our tools find on a daily basis.
Latest posts by Mayra Rodriguez (see all)