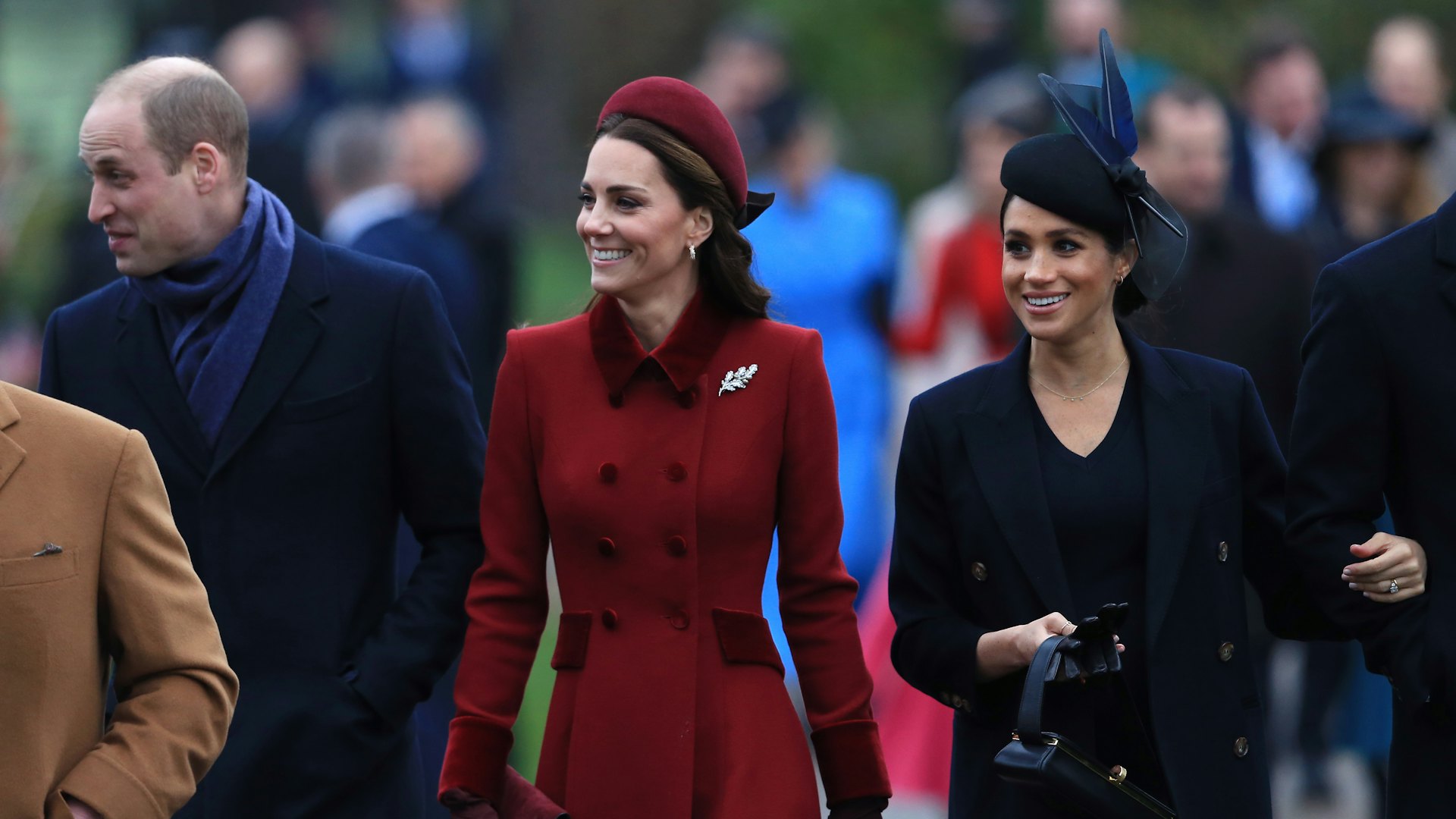 Stephen Pond/Getty Images Entertainment/Getty Images
The United Kingdom's royal family had a lot to celebrate this year. Between births, weddings, and pregnancy announcements, the good news kept on coming from them. So, it would make sense that the family members would be so overjoyed on Christmas Day. It's so delightful to see Kate Middleton and Meghan Markle looking so happy (and like the epitome of Christmas cheer) during their Christmas morning appearance on Tuesday.
On Christmas morning, Markle and her husband, Prince Harry, took part in the royal family's annual walk to church services at St. Mary Magdalene Church in Sandringham, according to People. This was incredibly exciting, since royal watchers got to see another glimpse of her pregnancy bump. However, there was something even more exciting than seeing Markle's bump. People were delighted to see Markle and Kate Middleton looking so incredibly happy together during their walk to church. Cue the happy tears.
Middleton and Markle reportedly "chatted happily" together as they made their walk to church, showing off their gorgeous coats and matching hats — Middleton opted for red while Markle looked so stunning in navy blue. Their looks are so pretty and absolutely fitting for the cold English weather. Seriously, their happiness is so contagious. By looking at these photos, it's impossible to not have a smile on your face.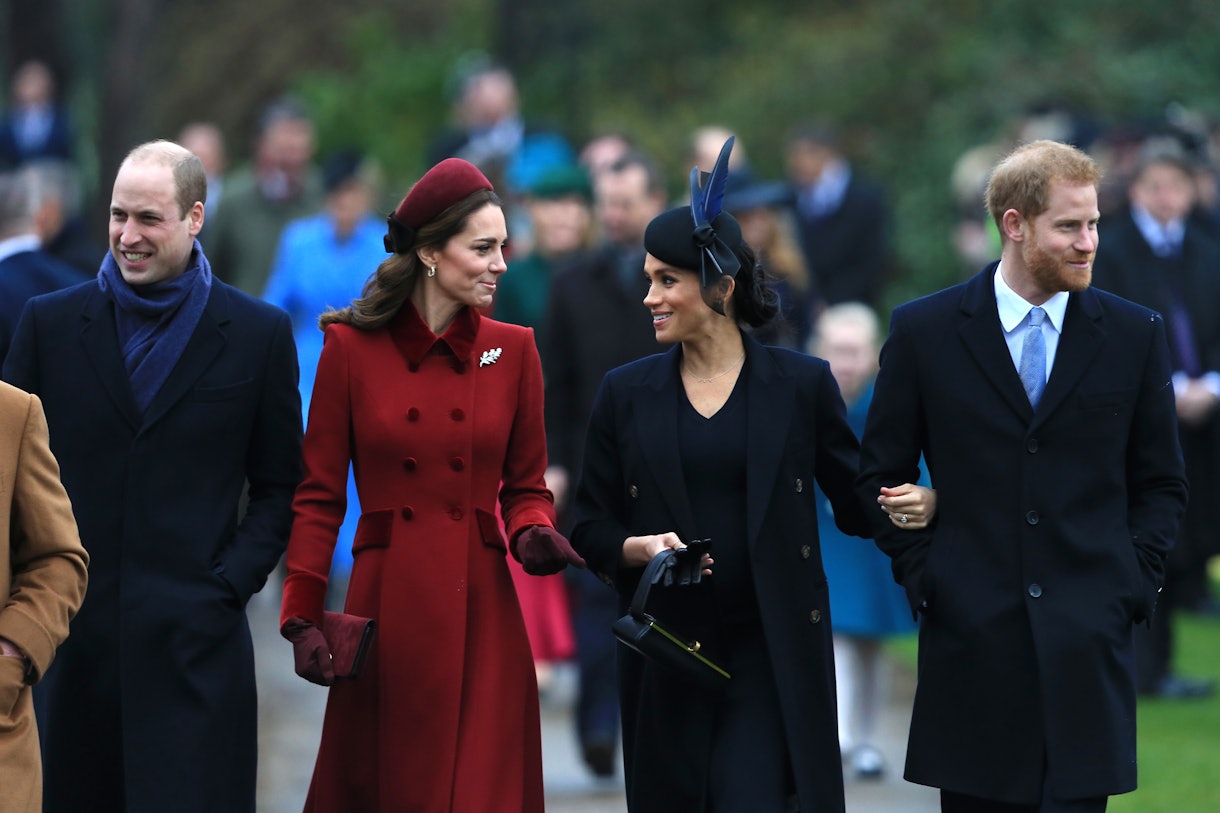 In fact, the two sisters-in-law looked "extremely close" on Christmas Day during their walk as they laughed with and talked with other members of the royal family, according to Harper's Bazaar.
For royal watchers and fans of both duchesses, seeing them together might be the best…
Work from home mom dedicated to my family. Total foodie trying new recipes.Love hunting for the best deals online. Wannabe style fashionista. As content editor, I get to do what I love everyday. Tweet, share and promote the best content our tools find on a daily basis.
Latest posts by Mayra Rodriguez (see all)