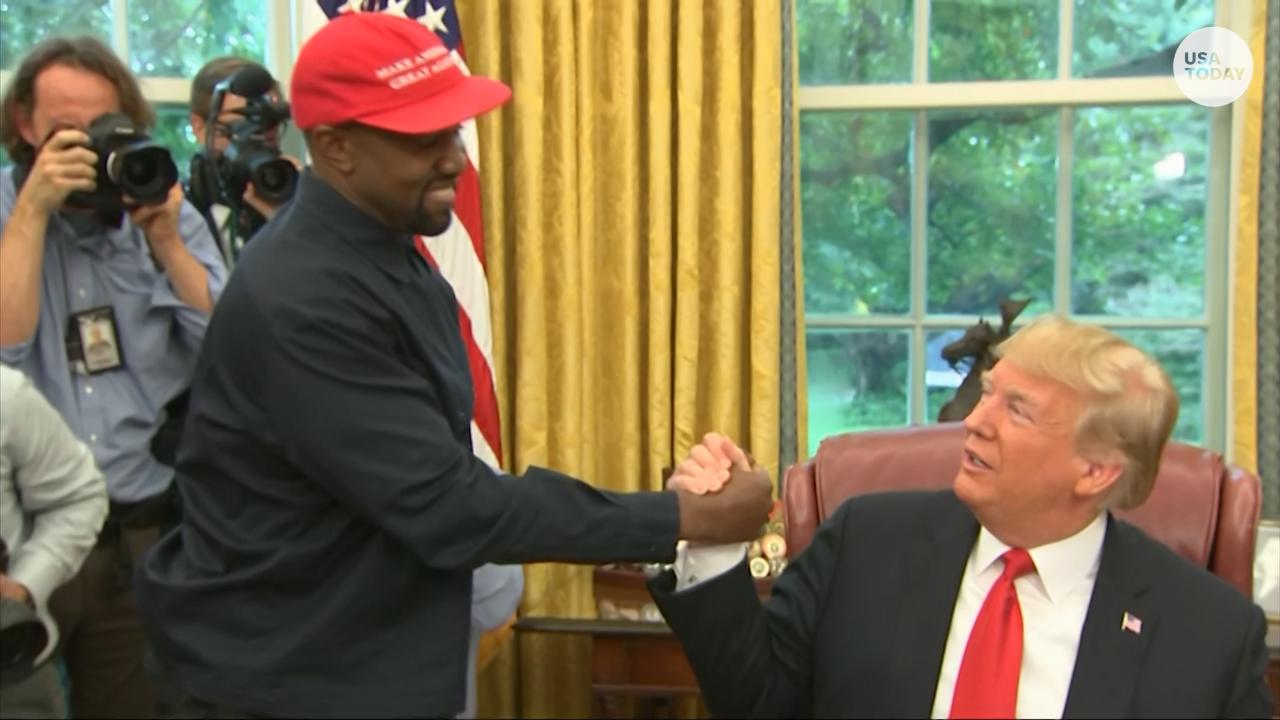 Kanye West gives a 10-minute monologue in the White House Oval Office during his visit with President Donald Trump and NFL legend Jim Brown. USA TODAY
Kanye West's break from social media lasted all of seven days.
After a bizarre week that included a highly publicized meeting with President Donald Trump in the Oval Office and a spontaneous trip to Uganda, West returned to Twitter to talk "mind control."
The controversial rapper opted out of social media last week after catching heat for an equally peculiar pro-Trump rant following his appearance on the season premiere of "Saturday Night Live."
In a series of Twitter videos shared Saturday, West gave his unfiltered thoughts on the negative effects of social media in a nine-minute live video of him talking directly to the camera.
"I just want to talk about mind control," West began. "You know, when people try to influence you through social media and try to tell you what to do, or if you post something that's, like, positive on Instagram, it gets taken down if it's not a part of a bigger agenda."
He continued: "That's like mind control. That's the echo chamber. That's trying to…
Work from home mom dedicated to my family. Total foodie trying new recipes.Love hunting for the best deals online. Wannabe style fashionista. As content editor, I get to do what I love everyday. Tweet, share and promote the best content our tools find on a daily basis.
Latest posts by Mayra Rodriguez (see all)