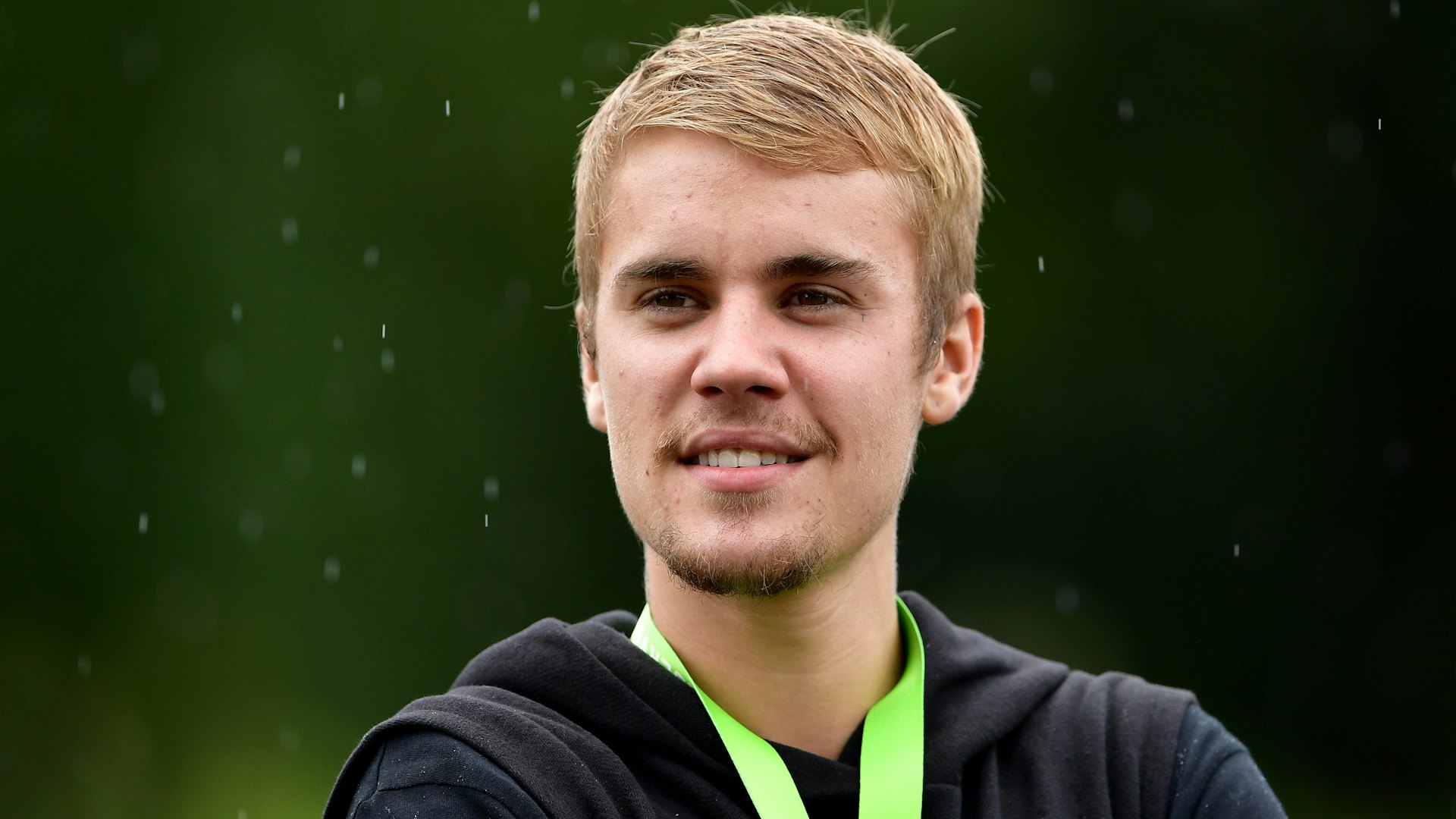 Justin Bieber and Hailey Baldwin's relationship has been a whirlwind. After getting engaged earlier this month, the two 20-somethings have sparked a lot of rumors about their relationship. But on Friday, Bieber dispelled one himself and his response to paparazzi asking if Hailey Baldwin is pregnant is something people need to pay attention to. When it comes to pregnancy rumors and speculation, let's just agree that it's best people give them a rest.
Bieber and Baldwin got engaged two weeks ago, on July 7, after one month of dating, according to TMZ, and the couple is clearly very happy about this. But instead of being happy for the couple, fans suspected that there could be a reason behind their quick engagement, like a rumored pregnancy, according to 95-106 Capital FM. Although Bieber nor Baldwin mentioned a pregnancy or having kids when they confirmed their engagement, according to CNN, some people still saw this as a sign that they could be starting a family in the near future — despite having no evidence or quotes from them to support this.
Because these claims were so baseless, fans can't blame Bieber for getting prettyangry when a photographer asked him to confirm or deny the rumors on Friday, as reported by Cosmopolitan.
When asked if Baldwin was pregnant, Bieber had the a pretty intense response to the photographer, which was caught on camera. According to Cosmopolitan, Bieber said:
What's your deal, bro? You just seem too like, you just seem too normal to be doing this job…I just don't understand why you gotta try to get a rise, you know what I'm saying?
The photographer then responded to Bieber,…
Work from home mom dedicated to my family. Total foodie trying new recipes.Love hunting for the best deals online. Wannabe style fashionista. As content editor, I get to do what I love everyday. Tweet, share and promote the best content our tools find on a daily basis.
Latest posts by Mayra Rodriguez (see all)