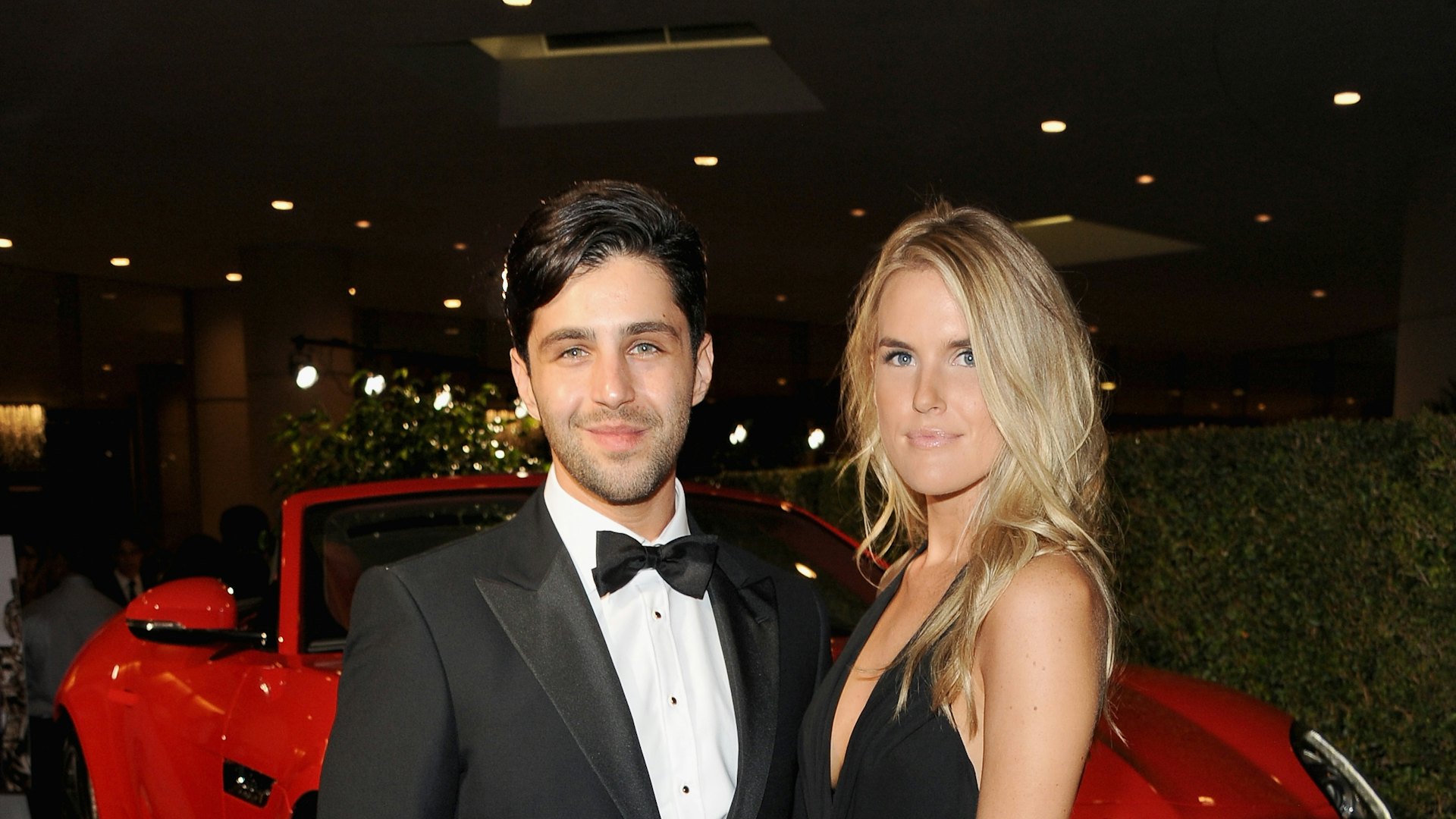 Angela Weiss/Getty Images Entertainment/Getty Images
'Tis the season for social media feeds to be plastered with engagements and baby announcements, fa la la la la, la la la laaaa! No, but seriously. Every time I turn around, there are photos of smiling couples showing off either rings or sonograms. Which isn't a bad thing, by any means; babies and marriage are awesome. However, one celebrity couple has decidedly one-upped this life event social media trend. That's because Josh Peck and Paige O'Brien rang in the new year with the birth of their first child.
As E! Online reported, the Drake & Josh star revealed on Monday, Dec. 31 that he and his wife Paige O'Brien had welcomed their first child. The proud new papa took to Instagram to share a photo of his swaddled newborn son — still at the hospital, judging by that familiar blanket and hat — along with the little guy's name: Max Milo Peck. Meanwhile, the new mom shared a photo of their son wrapped in a brown blanket, wearing a white hat, and with a pacifier in his mouth. Judging my the comments, followers of the former Nickelodeon star were absolutely thrilled by the New Year's Eve news. One Instagram user wrote, "Omg!! Soo cute!!! Congrats josh!!!!! ❤️❤️❤️❤️❤️😊😊😊."
Another follower commented, "He about to have the best New Years bday parties."
Yet another person wrote, "Awww! Congratulations!!🎂🎉."
I mean, just look at baby Max's sweet face!
(And there are his…
Work from home mom dedicated to my family. Total foodie trying new recipes.Love hunting for the best deals online. Wannabe style fashionista. As content editor, I get to do what I love everyday. Tweet, share and promote the best content our tools find on a daily basis.
Latest posts by Mayra Rodriguez (see all)