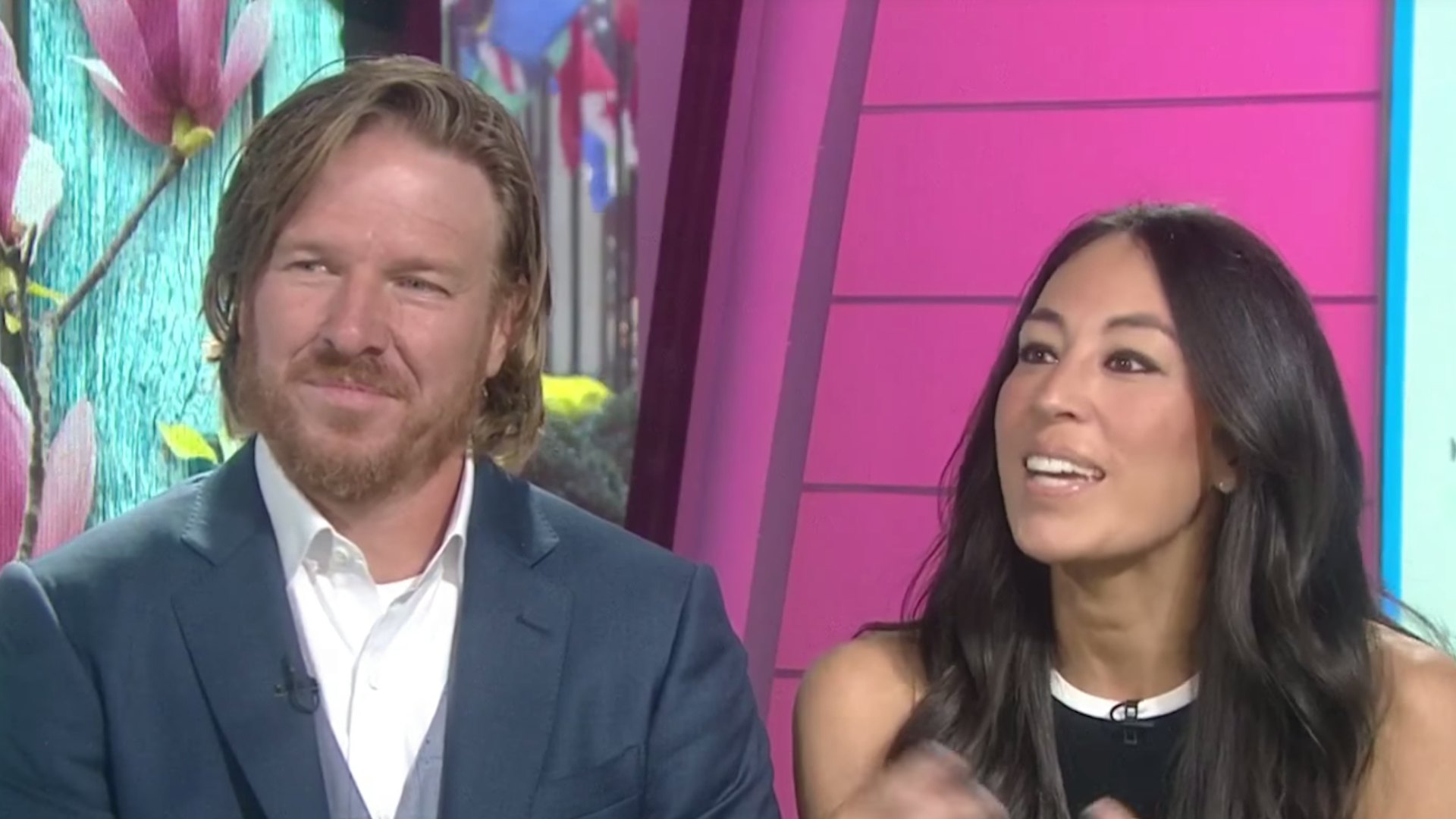 It's hard to believe how much Chip and Joanna Gaines are really able to accomplish in one day. Not only does the couple renovate homes on their television show, Fixer Upper, but they write books, have their own magazine, run multiple businesses in their hometown of Waco, Texas, all while being the parents to four children. With another baby on the way, it really shouldn't come as a surprise that Joanna Gaines' newest bump update shows that her baby is just as active as the couple is.
Even though the last and final episode of Fixer Upper ever aired last month (to the extreme disappointment of fans), according to People, Chip and Joanna have plenty of things to keep them busy. This, of course, includes their baby on the way, which is reportedly due this summer, around mid-July, according to Country Living. But judging by Joanna's newest bump update, there will be no need for them to stop everything they're doing once the baby is here because it clearly can keep up with their super active parents.
In a post to her Instagram story, Gaines showed off her growing (and moving) bump for the delight of fans to see. In the video, according to People, Gaines played a song for her bump and was amazed to watch it move to the beat. "This baby can already keep a beat," Gaines wrote on the Instagram story. "He loves music." Based on the incredible amount of movement going on in Gaines' bump update, it's clear that her baby must love music and dancing, too. Seriously, her bump has got…
Work from home mom dedicated to my family. Total foodie trying new recipes.Love hunting for the best deals online. Wannabe style fashionista. As content editor, I get to do what I love everyday. Tweet, share and promote the best content our tools find on a daily basis.
Latest posts by Mayra Rodriguez (see all)