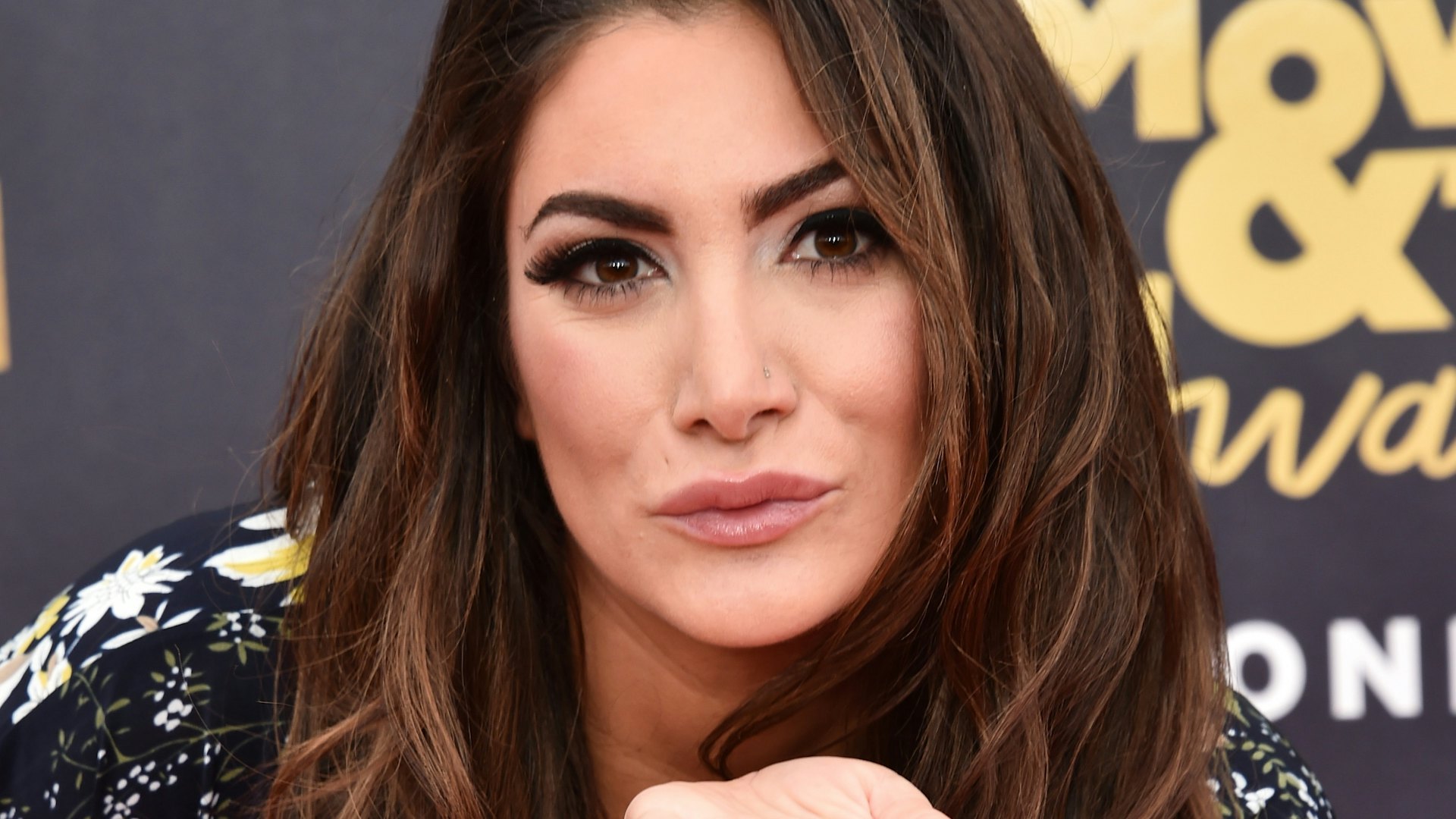 The self-proclaimed "meatball" from Jersey Shore and Jersey Shore Family Vacation, Deena Cortese, announced earlier in the week that she is expecting a little meatball of her own. On July 2, Cortese and her husband, Chris Buckner announced they're expecting their first child, a son, due later this year. Now that the news is finally out, Cortese has been sharing some new details about her pregnancy. And in a new Instagram post, Cortese revealed how far along she is and her pregnancy cravings in the sweetest bump photo.
Bump updates are a great way for people to follow along with an expectant mom, and fans are so excited to do just that with Cortese's pregnancy. Now that Cortese has announced her pregnancy, she's ready to share some updates with her followers, which she did on Wednesday on Instagram. In a post, shared to her account, Cortese wore a form-fitting blue dress that showed off her growing bump and all of its glory — but the most exciting part about her update is what was written on the chalkboard, which broke down how her first trimester has been.
Cortese is now 14 weeks along, according to her Instagram post, which means that her baby is the size of a "large lemon." Her feelings so far about her pregnancy are exactly what those of a soon-to-be first-time mother should be — tired but excited. "Excited to share our pregnancy journey with all of you!!" Cortese wrote in the caption's photo.
Although Cortese and her Jersey Shore cast mates are often seen eating pasta on the show, Cortese revealed that she has only had cravings for some sweet stuff during her pregnancy. Cortese is craving fruit, candy, and ice pops, according to the Instagram…
Work from home mom dedicated to my family. Total foodie trying new recipes.Love hunting for the best deals online. Wannabe style fashionista. As content editor, I get to do what I love everyday. Tweet, share and promote the best content our tools find on a daily basis.
Latest posts by Mayra Rodriguez (see all)