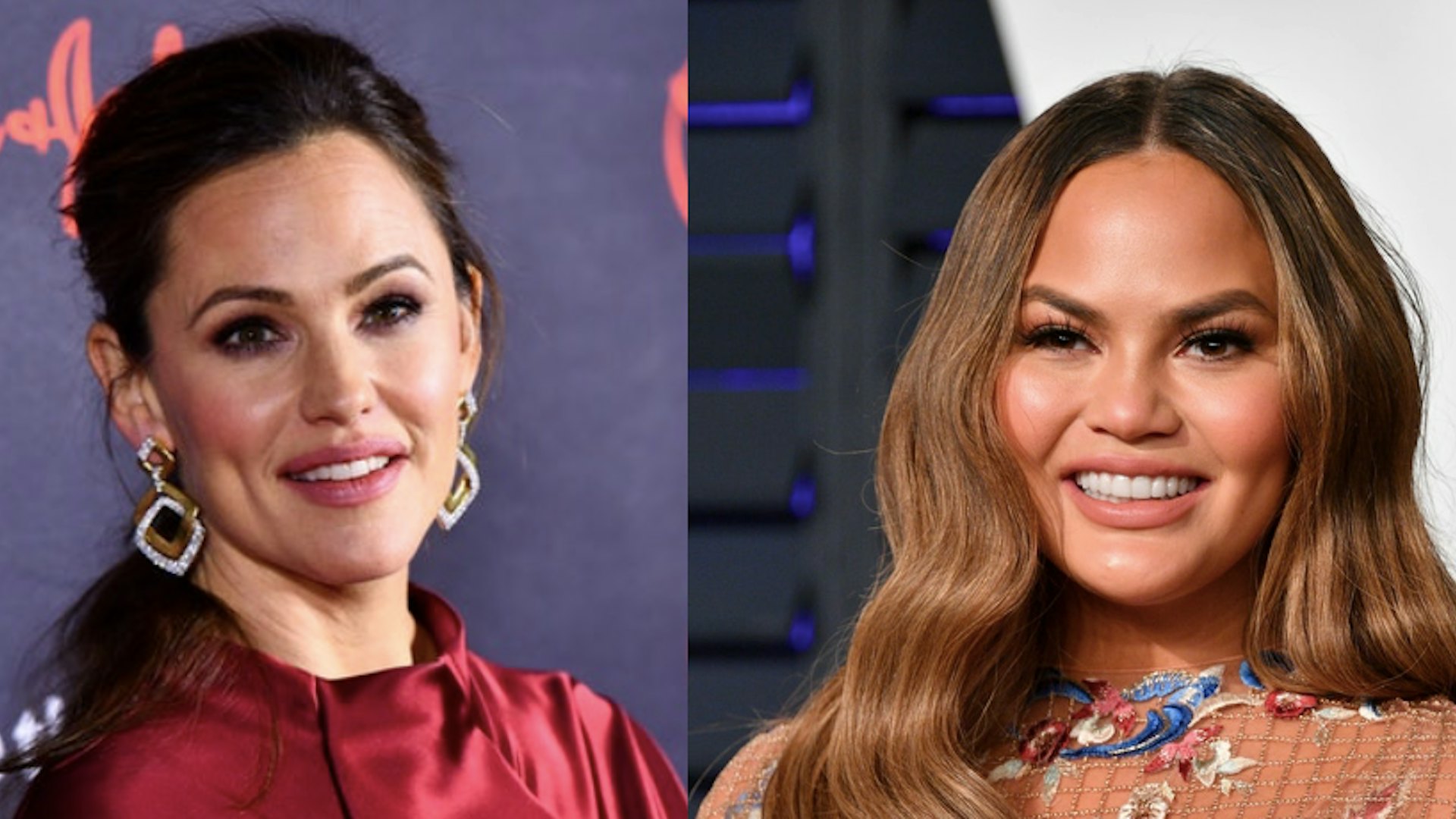 Noam Galai/Getty Images Entertainment/Getty Images/ Dia Dipasupil/Getty Images Entertainment/Getty Images
There's nothing quite like finding good help on the home front. Whether it be a housekeeper or a cook, someone who can help you manage the day-to-day aspects of life that can become overwhelming is a godsend. And Jennifer Garner's comment on Chrissy Teigen's Instagram photo of her son Miles will make every mom chuckle as it reveals just who the actress truly values: her beloved nanny.
Over the weekend, Garner realized that her nanny was apparently liking Teigen's posts pretty frequently, according to the Daily Mail, which led her to post a sweet but stern warning: "I see my kids' nanny liking everything you put up with your gorgeous kids. And I'm here to tell you, don't get any ideas, either one of you."
The latest photo in Teigen's Instagram — and the one Garner posted on — shows son Miles looking adorably mussed up while sitting in a plastic box. "I know you all think he looks like john but that is my nose, can we at least acknowledge that," Teigen queried on the adorable photo.
Teigen responded to Garner's comment with a reminder. "For anyyyyyyone reading this I ONLY POST THE CUTE STUFF," she wrote on Instagram, according to Us Weekly. That is a reminder that every mom can use, since it's so easy to compare what you see…
Work from home mom dedicated to my family. Total foodie trying new recipes.Love hunting for the best deals online. Wannabe style fashionista. As content editor, I get to do what I love everyday. Tweet, share and promote the best content our tools find on a daily basis.
Latest posts by Mayra Rodriguez (see all)