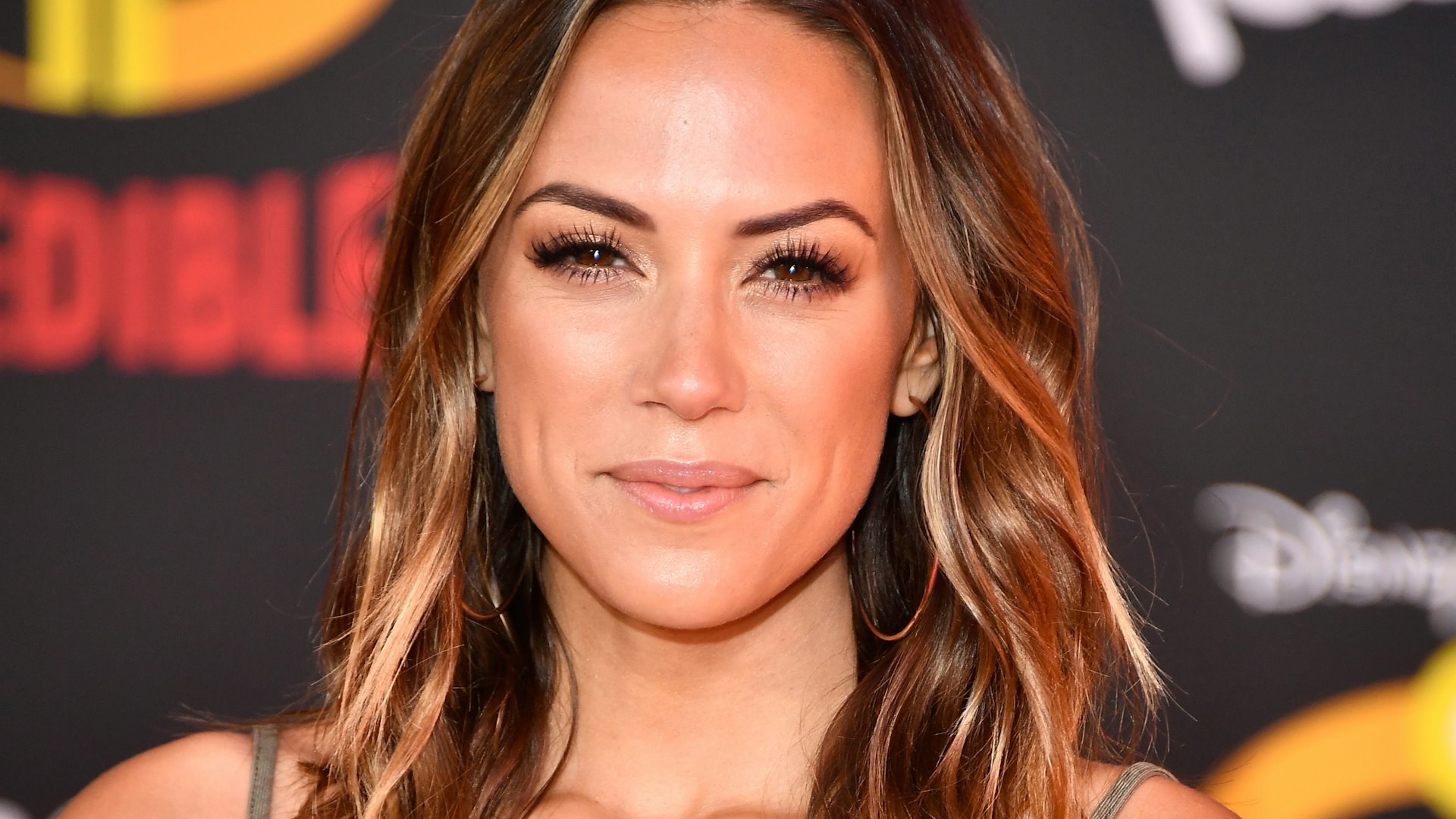 A friend of mine who got pregnant with her "rainbow baby" after suffering a miscarriage described that pregnancy as the sunshine after a storm of suffering. But that sunshine doesn't erase the pain of loss. In a recent video, Jana Kramer opened up about her miscarriage prior to her current pregnancy and explained how important it is to talk about the loss of a child. There is a certain stigma around miscarriage that leads many women to remain quiet about their struggles and not seek help; that needs to change.
Kramer announced her pregnancy in an emotional Instagram post on June 25, sharing her joy with her followers. "Surprise! We have a rainbow baby on the way and couldn't be more excited! Jolie is going to be a big sister & we're becoming a family of 4!" she captioned the photo showing herself, her husband, former NFL tight-end Michael Caussin, and their 2-year-old daughter Jolie. The baby is due in November, according to Entertainment Tonight.
But the road to her second child has not been without bumps. While her coming child was conceived naturally, Kramer underwent four failed in vitro fertilization attempts, as People reported. In a video posted to her vlog, Kramer explained the many struggles that she endured before being blessed with her "rainbow baby."
Kramer explains the video that not only her current pregnancy, but her pregnancy with Jolie followed miscarriages:
When Mike and I first got together, we were having trouble conceiving, so I went to the doctors and started the process of IVF. We had only three embryos and we implanted the two embryos. I ended up getting pregnant but we had a very, very early chemical loss.
It wasn't long after that loss that she was pregnant with Jolie and delivered her healthy baby girl on…
Work from home mom dedicated to my family. Total foodie trying new recipes.Love hunting for the best deals online. Wannabe style fashionista. As content editor, I get to do what I love everyday. Tweet, share and promote the best content our tools find on a daily basis.
Latest posts by Mayra Rodriguez (see all)