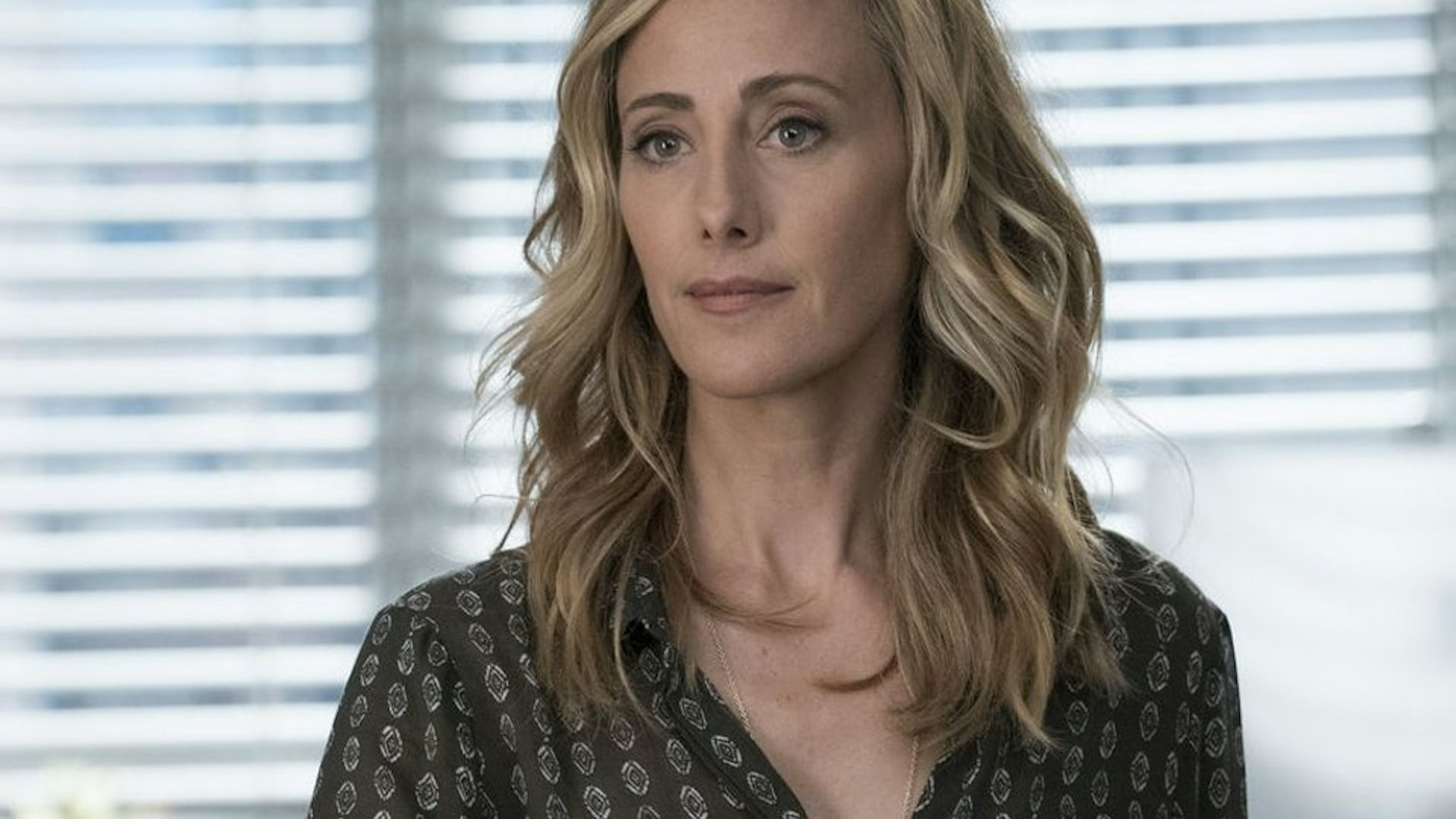 Richard Cartwright/ABC
The Grey's Anatomy season finale seemed pretty tame compared to other finales in the past. At least, until the very end. Then a surprising twist came that has fans asking is Teddy pregnant with Owen's baby on Grey's Anatomy?
Fans should've known something was up when Teddy randomly showed up at Grey Sloan Memorial Hospital, but after Bailey pulled her in to assist in an emergency heart surgery, there wasn't really a lot of time for questions. However, once they got into the operating room, Teddy revealed that she wasn't in Seattle for Jo and Alex's wedding — she actually came to ask Bailey for a job.
While this was a little surprising, especially since she gave Owen a whole speech not all that long ago about how she was pretty happy with her life and didn't want to move, fans still weren't really all that concerned. Perhaps it was because everyone was just distracted by the mess that was Jo and Alex's wedding, but honestly, looking back now, all the clues were there.
Regardless, it was still quite shocking when at the end of the episode Teddy started crying while watching her patient's daughter get married. Teddy moved a hand to her stomach, and her patient (guest star Tisha Campbell-Martin) asked her what fans were now all thinking: "Are you expecting?" To which Teddy said, "Yes." Oh boy!
With that bombshell dropped it wasn't a huge jump for fans to assume the baby is Owen's. It wasn't all that long ago when Owen visited and Teddy and they slept together so the timeline certainly fits. Plus, her move back to Seattle makes complete sense if Owen is the…
Work from home mom dedicated to my family. Total foodie trying new recipes.Love hunting for the best deals online. Wannabe style fashionista. As content editor, I get to do what I love everyday. Tweet, share and promote the best content our tools find on a daily basis.
Latest posts by Mayra Rodriguez (see all)