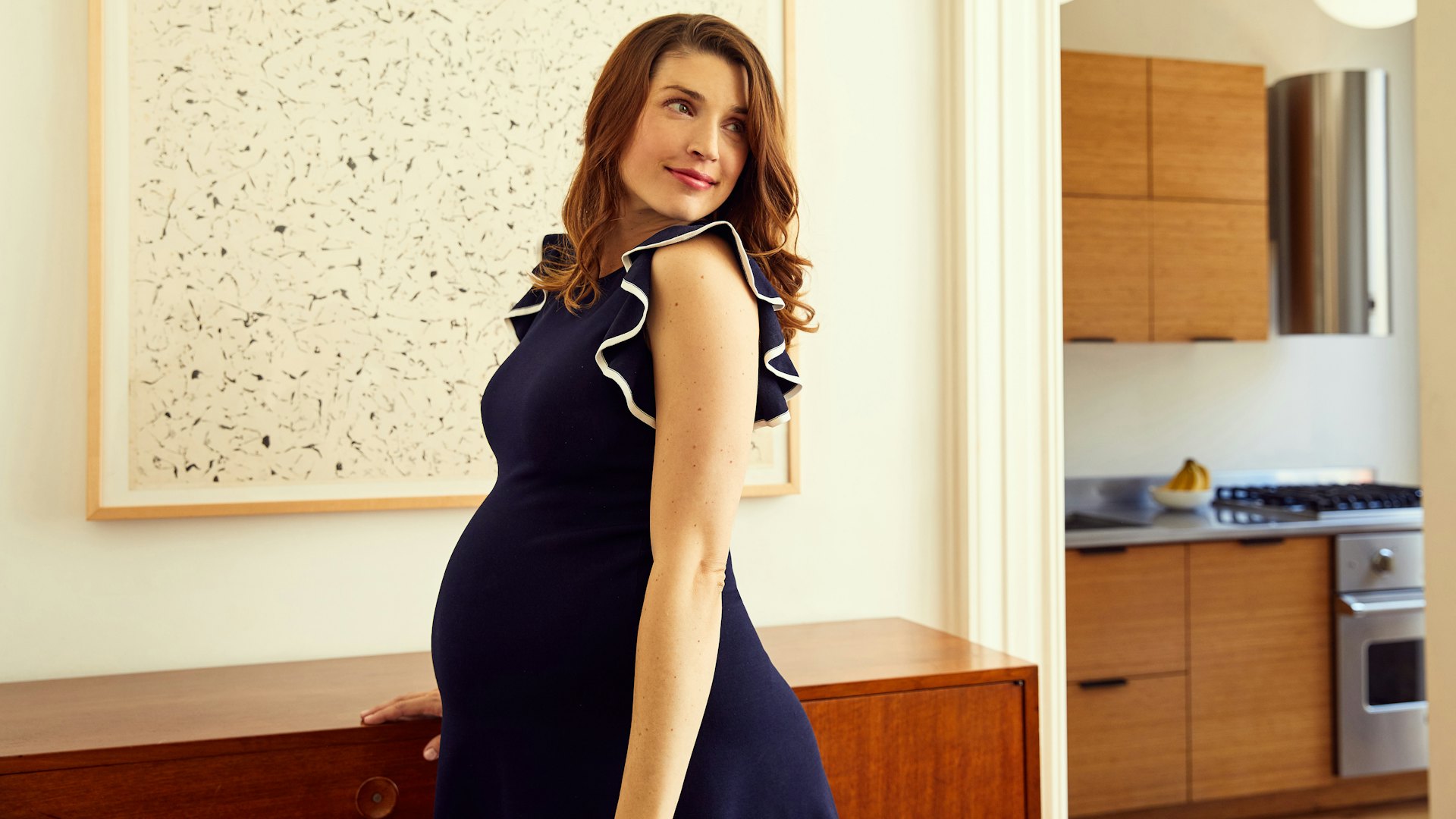 Courtesy of Rent the Runway
Plenty of people use Rent the Runway to spruce up their work wardrobe or get glammed up for a special event. But now the service caters to an entirely new crowd, and that's pregnant women. So is Rent the Runway Maternity worth it? Depending on your lifestyle and budget, the service might be a great way to outfit your entire pregnancy.
For some women, RTR Maternity is a budget-conscious way to get a designer wardrobe throughout your pregnancy. All shipping is covered, as well as dry cleaning. Plus, there are different tiers for various budgets and scenarios. For instance, if you get invited to a formal wedding sometime during your third trimester, you probably don't want to invest a ton of money in a dress you're only going to wear once. So using the RTR Reserve service, which starts at $30 per rental and allows you to keep each piece for up to 8 days, will let you use that fancy maternity dress (ranging from a hundred to a few hundred) for an event without committing to it for life. Or get a casual summer dress you can live in all week and the cost-per-wear basically comes out to just a few bucks.
Next, the service can be especially helpful for women who need a polished, professional wardrobe for the next nine months without breaking their budget. For instance, the RTR Update option lets users rent four pieces per month at a cost of $89 each month, which works out to about $22 per piece. For designer goods, this is a super cheap option. It's an easy way to introduce a few maternity-specific pieces into your regular wardrobe without paying full price. You'll get an even bigger bang out of your buck if you wear the pieces more than once.
…
Work from home mom dedicated to my family. Total foodie trying new recipes.Love hunting for the best deals online. Wannabe style fashionista. As content editor, I get to do what I love everyday. Tweet, share and promote the best content our tools find on a daily basis.
Latest posts by Mayra Rodriguez (see all)