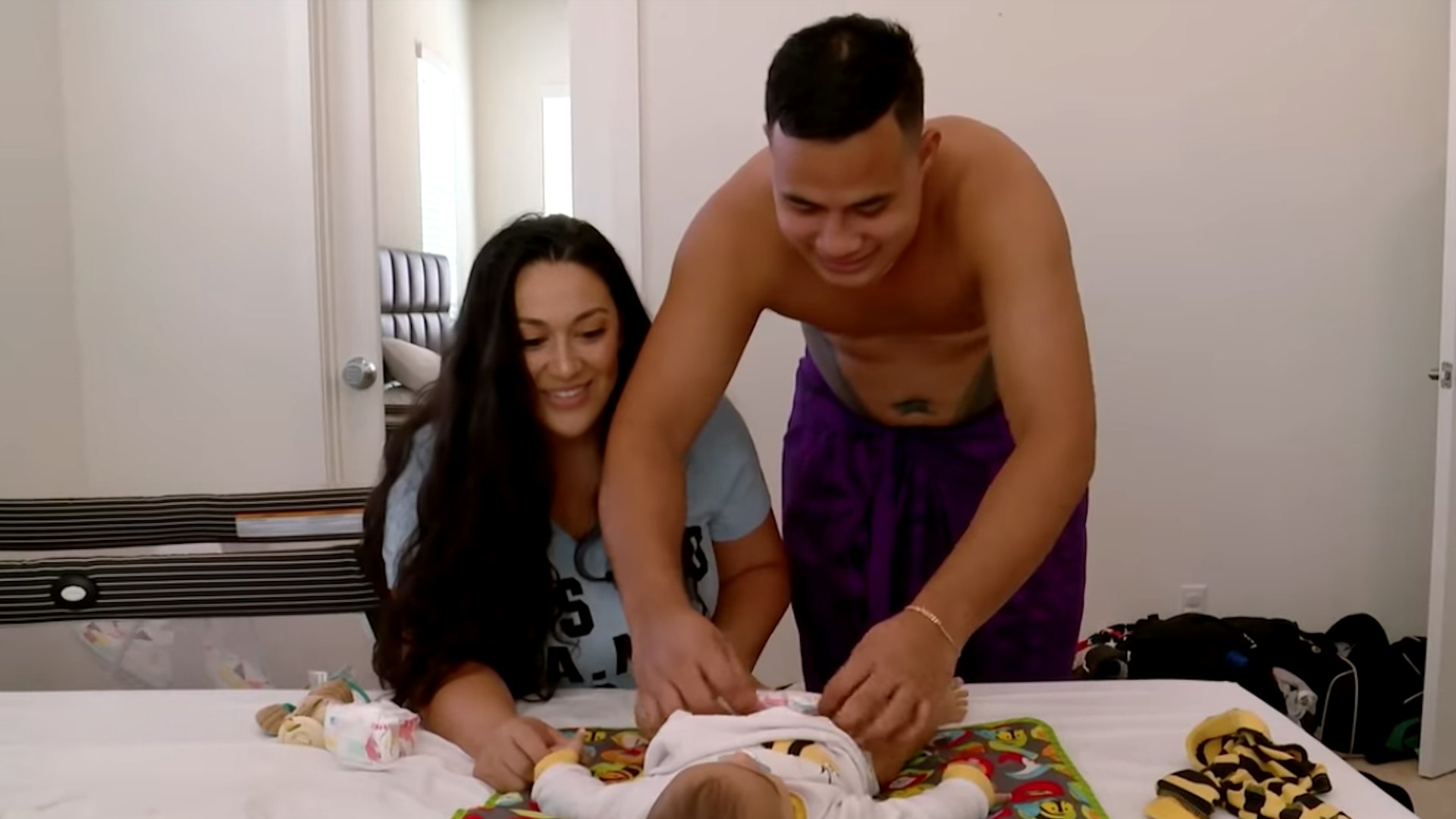 Kalani and Asuelu were one of the most popular couples on Season 6 of 90 Day Fiance, and when the two tied the knot during the last episode, viewers were thrilled to see their happy ending. Fans were also excited to learn that the couple is expecting their second child, but is Kalani from 90 Day Fiance having a boy or a girl?
Kalani and Asuelu have yet to reveal the gender of their baby and they haven't posted any clues on their social media pages, so fans will just have to wait until the couple is ready to share the news. Kalani found out she was pregnant with her second baby on the show — shortly before her wedding day — which left her worried about her family's reaction, Asuelu's intentions, and whether or not she would be able to get through it.
"I feel like I should be excited but I feel like it's not good timing right now with his papers and the next round of papers we have to do and planning a wedding and taking care of my son," she said on the Dec. 16, episode of 90 Day Fiancé. "I feel like I'm not even as good of a mom as I should be now, and now I'm going to have another baby to take myself away from my son even more. I feel like I'm already spreading myself so thin, and I'm so sick of disappointing my family."
When she told Asuelu about the pregnancy, his enthusiasm made her question if he was just using the pregnancy to ensure she marries him…
Work from home mom dedicated to my family. Total foodie trying new recipes.Love hunting for the best deals online. Wannabe style fashionista. As content editor, I get to do what I love everyday. Tweet, share and promote the best content our tools find on a daily basis.
Latest posts by Mayra Rodriguez (see all)