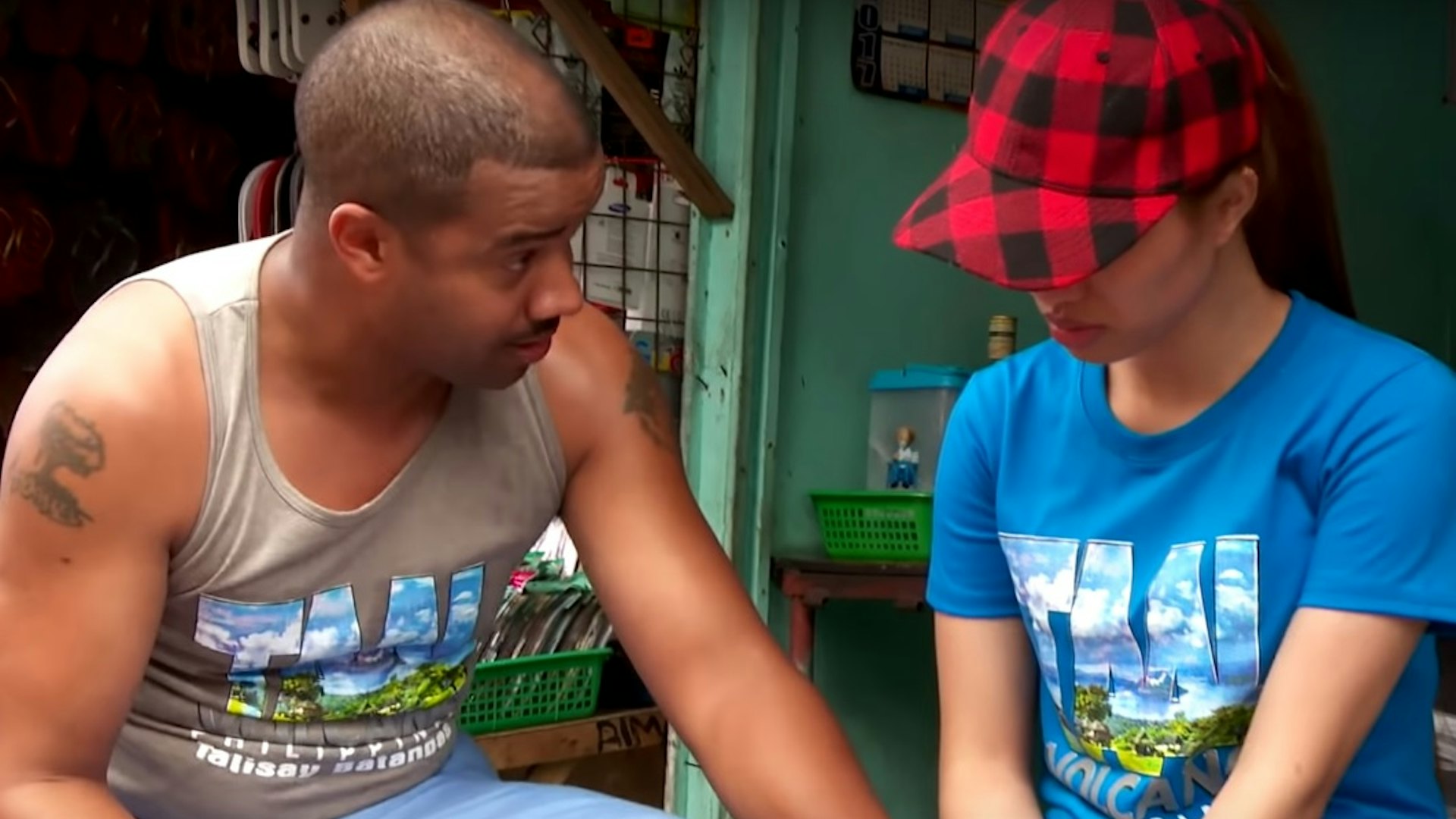 Season 2 of 90 Day Fiancé: Before the 90 Days is coming to an end, but for most of the couples this season, things are just getting started. Rings have been given out, Michael Ilesanmi is ready to pack his suitcase to move to America and meet his "mentor" Donald Trump, and Hazel Cagalitan and Tarik Myers seem more in love than ever. In the promo for the reunion special, Hazel mentioned a possible pregnancy, so is Hazel pregnant after 90 Day Fiancé: Before the 90 Days? It took almost all season for her to warm up to her husband-to-be, but they're probably one of the stronger couples right now.
In the promo, Hazel said, "I was pregnant," but it's unclear if she meant that she is pregnant currently, if she meant prior to Tarik's arrival in the Philippines, or if was pregnant but the pregnancy ended. It's hard to tell, though, with no context clues and from just a short clip from the promo.
Hazel's Instagram is private, but if you send a follow request and she accepts, you'll see that there aren't any clues to allude to a pregnancy. Her most recent full body photos look the same as always and there's no telltale hidden pregnancy bump in there anywhere. There's also a video…
Work from home mom dedicated to my family. Total foodie trying new recipes.Love hunting for the best deals online. Wannabe style fashionista. As content editor, I get to do what I love everyday. Tweet, share and promote the best content our tools find on a daily basis.
Latest posts by Mayra Rodriguez (see all)