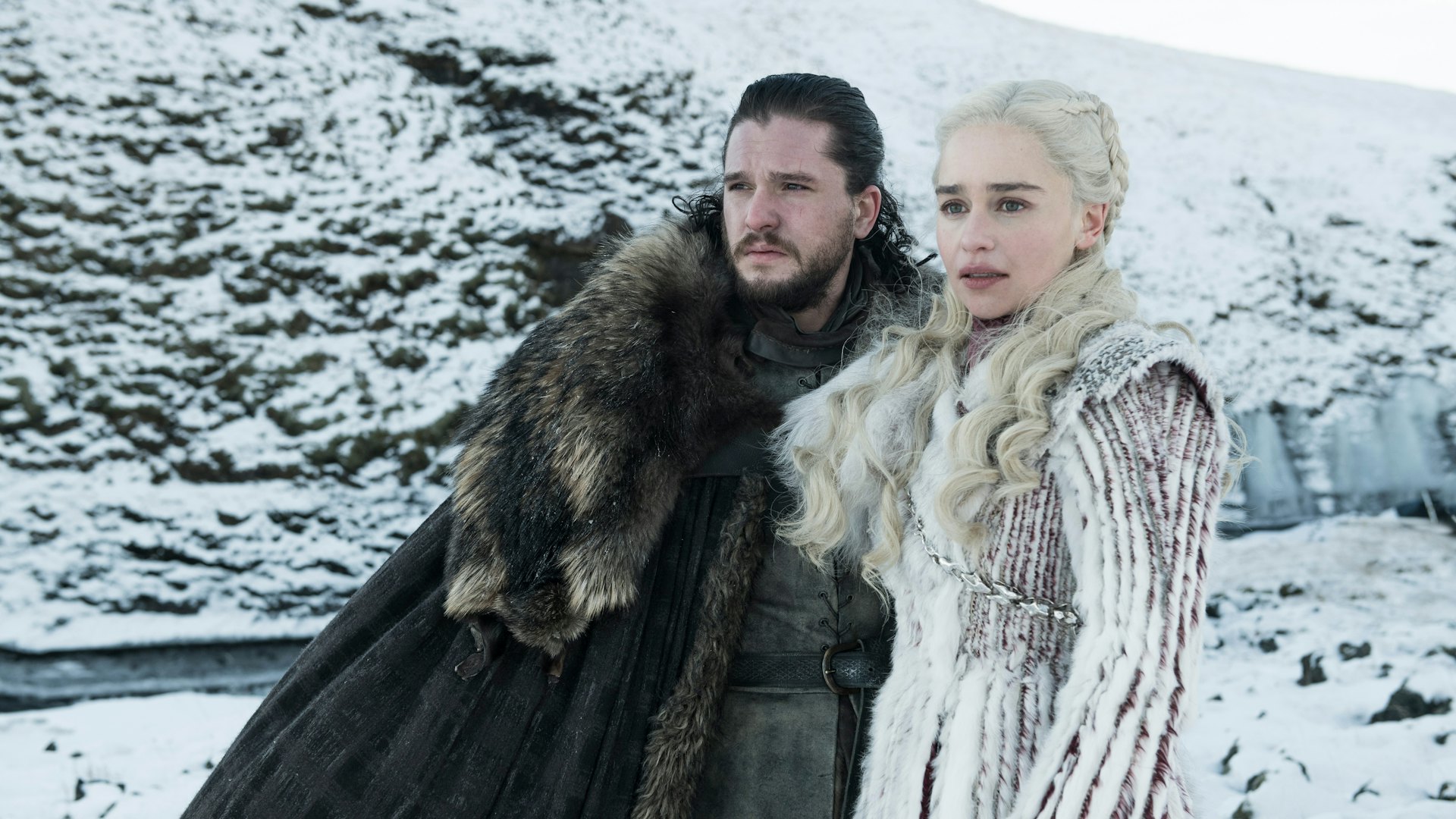 Helen Sloan/HBO
Daenerys Targaryen and Jon Snow ended up ~consummating~ their flirt-lationship in the Game of Thrones Season 7 finale, delivering the world's most unsurprising plot twist. But there are still some real surprises in store, like the question of whether Dany is pregnant on Game of Thrones. It's a strong fan theory, but honestly, it would be an extremely complicated storyline to introduce with just six episodes left.
Most of the evidence supporting a Danaerys pregnancy comes down to several references made to her fertility in the last three episodes of Season 7. As Cosmopolitan pointed out, it felt too heavy-handed to be a coincidence. Sure, she was ostensibly just making sure Jon understood that she'll never have children before they started a relationship — but that's also a pretty obvious red herring, no?
Back in Season 1, Daenerys sacrificed the life of her unborn baby Rhaego to save her husband Khal Drogo's life with the help of a witch who practiced blood magic. The baby was stillborn but Drogo was revived in a vegetative state. When the Mother of Dragons asked the witch Mirri Maz Duur when Drogo would return to his normal state, she replied, "When the sun rises in the west, sets in the east….
Work from home mom dedicated to my family. Total foodie trying new recipes.Love hunting for the best deals online. Wannabe style fashionista. As content editor, I get to do what I love everyday. Tweet, share and promote the best content our tools find on a daily basis.
Latest posts by Mayra Rodriguez (see all)