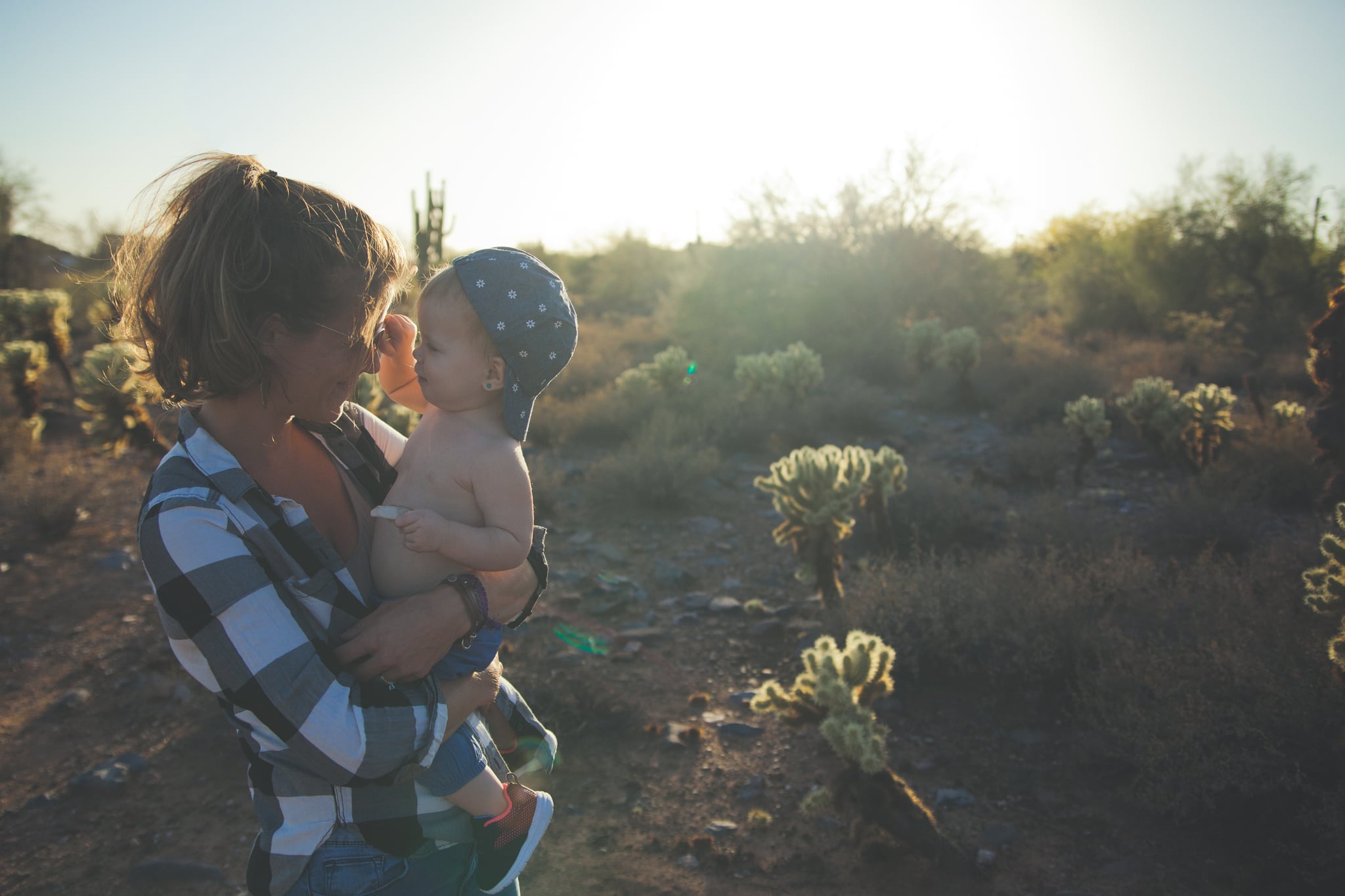 There was a final bottle. One last chance to hold my sweet baby, rub his head, and watch his eyes close as the tiniest drop of milk dribbled down his chin. I missed that moment. I was too caught up hoping and praying he would use a sippy cup the next time because it was easier for me if he satiated himself. Selfishly, I pushed him away. I wish I hadn't.
I used to rock him in his chair as he buried his head in my chest for comfort when he was sick. I would rock back and forth long after he had fallen asleep, rolling his little fingers in mine and tracing his sweet face. His cheeks would be flushed and his hair glistening with sweat when I finally laid him down to rest. Had I realized we were rocking for the last time, I would have held him a little longer and squeezed just a bit harder before I placed him in bed.
I'm sad that I didn't cherish the last time I bathed him in bubbles, washed his hair, making sure no soap got in his eyes, and rubbed him in lavender lotion so he smelled fresh and clean before bed. All of a sudden, he's showering for what seems like hours and using all the hot water. He drys himself off, combs his hair, and puts on his own pajamas. He no longer needs my help. I wish he did.
When it was time for him to learn his ABCs, I wanted him to sing that song in a more darling way than any child who had ever uttered "LMNOP." I urged him to learn to "flip flop over the top" and zip his jacket with a great big smile on his face. I couldn't wait for the thrill of…
Work from home mom dedicated to my family. Total foodie trying new recipes.Love hunting for the best deals online. Wannabe style fashionista. As content editor, I get to do what I love everyday. Tweet, share and promote the best content our tools find on a daily basis.
Latest posts by Mayra Rodriguez (see all)