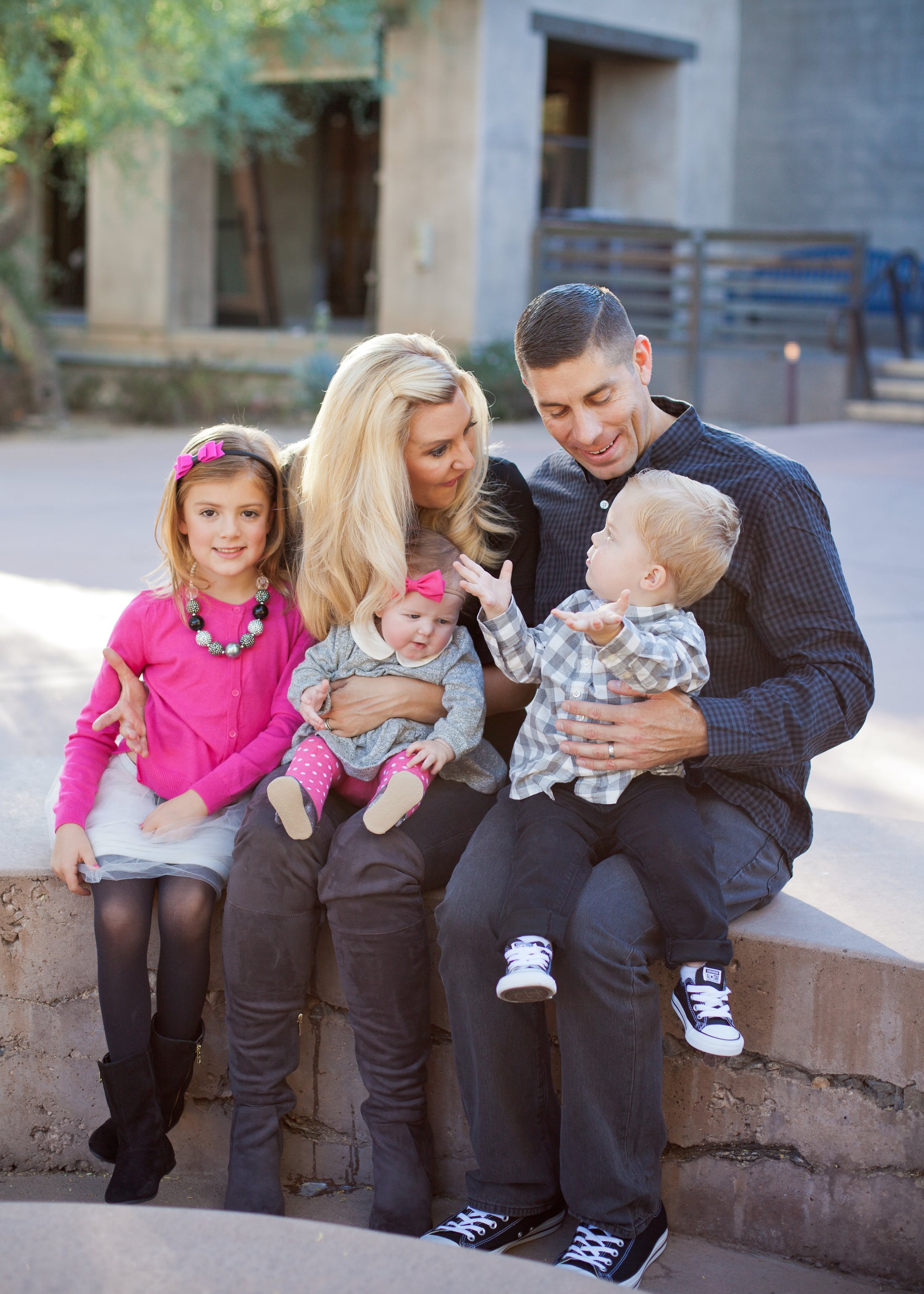 Impossible. That was the only word I could muster when the stick flashed "PREGNANT" before my eyes.
After a few moments of standing frozen in time, I fell to the floor and cried. But not tears of joy. Instead, I was overcome with emotions of fear, confusion, and dare I say it, anger.
You see, I was not planning on getting pregnant. With a 6-year-old girl and a 6-month-old boy, my family was complete. I knew my husband wanted a third and was willing to table the discussion for the time being. But in my mind, that discussion was never going to happen. We'd been through a lot in the past six months — challenges that tested our parenting, our marriage, and our financial security. In no way did I think adding a third human being to the fold would do anything but cause additional problems.
To say the pregnancy was a shock was an understatement. I got pregnant with my oldest daughter with barely any effort, but I struggled to have our second. Two years, three miscarriages, and infertility specialists left both my husband and me emotionally bruised.
Although we were thrilled to bring a second child into our family, his arrival threw our world off balance. He had colic, wouldn't sleep, didn't take to breastfeeding, and was an overall difficult infant. I struggled with the baby blues, often snapping at my older daughter for no reason or wishing someone would just take the baby away from me.
My husband and I were tired, leading to fights in the middle of the night over what to do to calm the baby down. We'd fight over email about what time he'd be home from the office and fight over text about how we'd pay for daycare once I went back to work. Then, we'd fight about our fight the night before. It was a hurricane of arguments and emotions that spun around me for months.
But it got better. The baby started sleeping, I went…
Work from home mom dedicated to my family. Total foodie trying new recipes.Love hunting for the best deals online. Wannabe style fashionista. As content editor, I get to do what I love everyday. Tweet, share and promote the best content our tools find on a daily basis.
Latest posts by Mayra Rodriguez (see all)