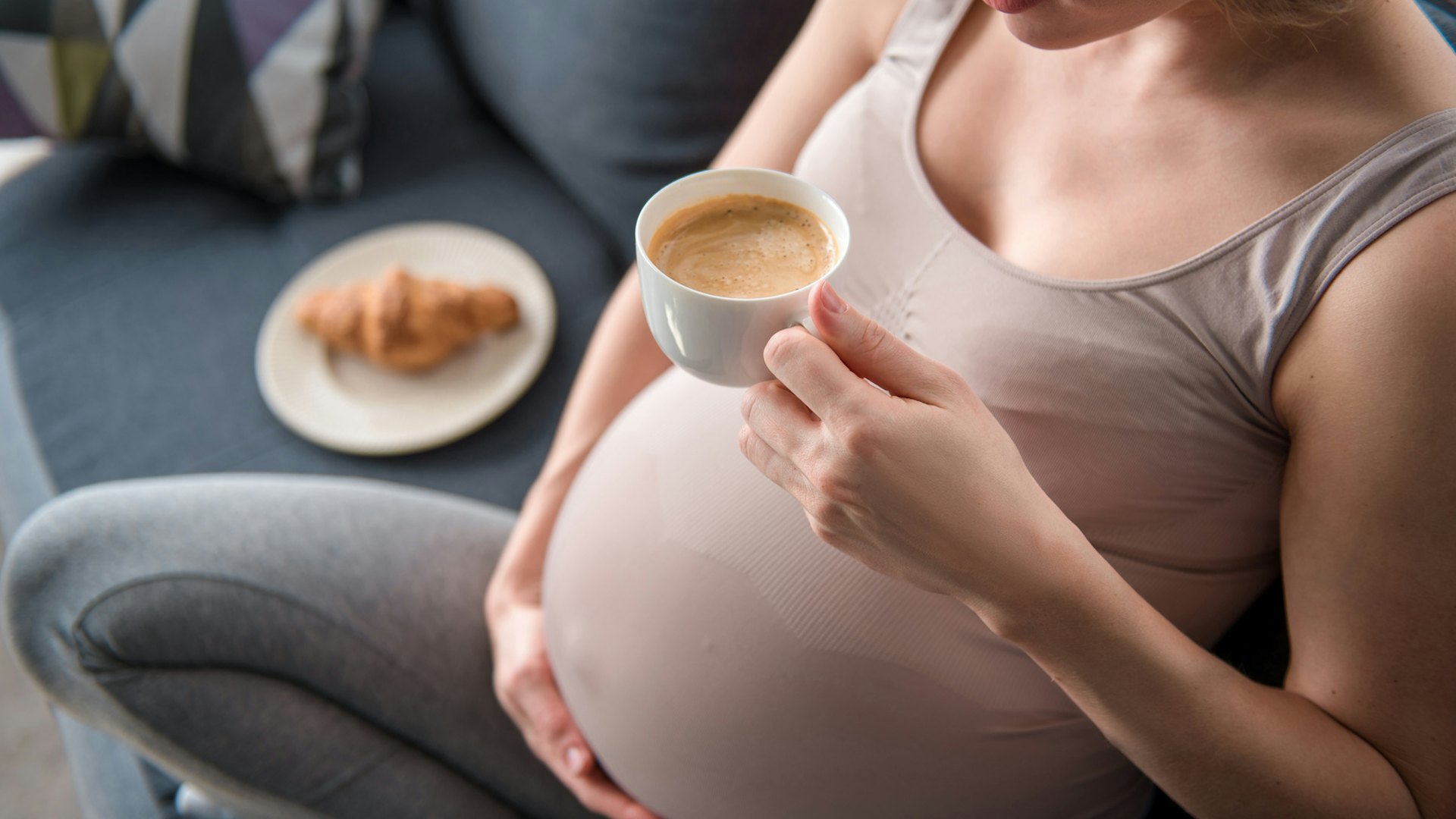 Although it's typically always worth it in the end, giving up certain foods and habits while pregnant can be really hard. That's exactly why so many women talk with their doctors, do their own research, and decide what's best for them and their lifestyles. Smoking, for example, is usually an obvious thing to quit while pregnant, but others things, like forgoing coffee for nine months, are tougher calls. Now there's more data that shows too much caffeine during pregnancy could hurt your child's health later in life, according to a new study from the Norwegian Institute of Public Health.
You might want to hold off on judging women for drinking coffee while pregnant, though, since caffeine comes from so many other beverages and foods. And does all the same potential damage to a child's health throughout their lives. But let's back up first to let all this sink in, since hearing that our beloved caffeine might be bad for our kids can be hard to take.
The new study examined over 50,000 women who took part in the Norwegian Mother and Child Cohort Study between 1999 and 2008. At 22 weeks, all of the women's caffeine intake was reported and then the child's growth was tracked from 6 weeks old until they were 8.
Researchers found that drinking high amounts of caffeine during pregnancy was linked to an infant's "excess" growth in the first year and then led to an increased risk of being obese as they got older. That matters, since kids who are overweight or obese are five times more likely to be obese as an adult, which can then lead to heart disease and diabetes, among other health issues, according to the Obesity Society.
Women in the study self-reported their caffeine intake as either low (0-49…
Work from home mom dedicated to my family. Total foodie trying new recipes.Love hunting for the best deals online. Wannabe style fashionista. As content editor, I get to do what I love everyday. Tweet, share and promote the best content our tools find on a daily basis.
Latest posts by Mayra Rodriguez (see all)