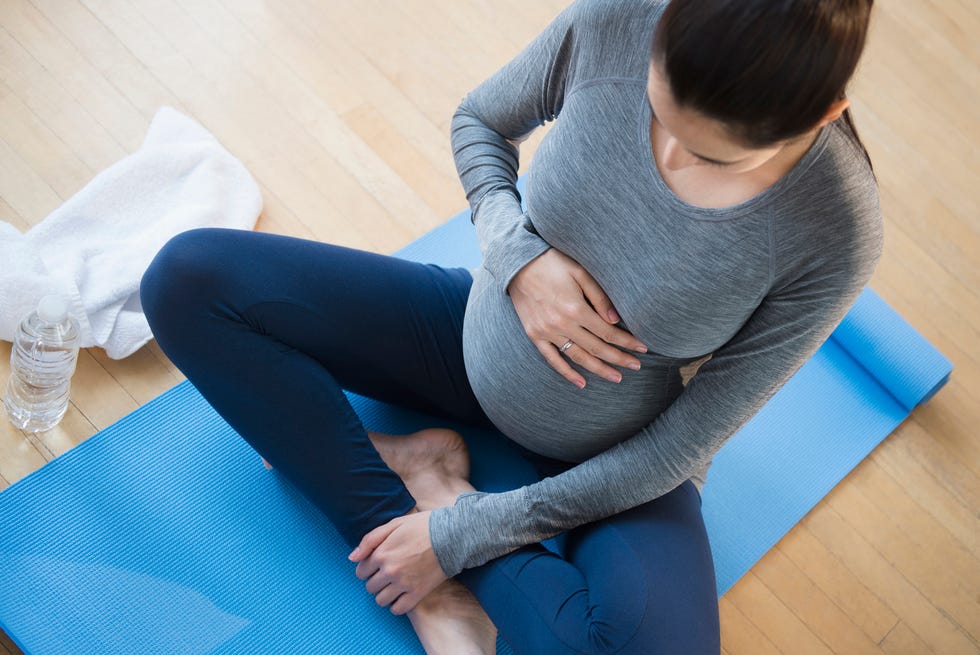 During pregnancy, just like at any other time of your life, maintaining your health and fitness is important. But should you be eating for two? And can you exercise now you have a little one on the way?
If you're pregnant, the last thing you want to think about is your weight. But data suggests almost half of all pregnant women attending their first maternity appointment are overweight or obese, which can increase the risk of complications for the baby.
Being overweight during pregnancy can increase the risk of complications such a gestational diabetes. It also puts you at a higher risk of miscarriage and the possibility of requiring a Caesarean section. But with mums-to-be given such conflicting advice, you'd be forgiven for feeling confused.
Fitness expert Lucy Howlett tackles the important workout questions, so you can focus on the important things: being healthy and growing a human!
What is a healthy weight during pregnancy?
The average weight gain during pregnancy, inclusive of the baby, the fluid surrounding it and the extra weight due to the enlargement of the womb, is between one and a half and two stones. Much more than this and you are gaining extra fat, which is not necessary and could prove difficult to shift afterwards.
If you're pregnant or planning a pregnancy you don't need to go on a special diet, but it is important to include a variety of different healthy foods in your diet to get the right balance of nutrients, so your baby can develop.
💡 You should be able to get all the vitamins and minerals you need from the foods you eat, but when you're pregnant it is also worth taking a folic acid supplement for the development of a healthy foetus.
Can you still exercise when you're pregnant?
Women have traditionally been advised to put their feet up the minute they become pregnant, but keeping active when you're expecting is actually more important than ever. 'You can still exercise, if you've been given the all-clear from your doctor or midwife,' says Howlett.
'In your first trimester, low-impact circuit training – lunges, squats and bent-over rows – is a great way…
Work from home mom dedicated to my family. Total foodie trying new recipes.Love hunting for the best deals online. Wannabe style fashionista. As content editor, I get to do what I love everyday. Tweet, share and promote the best content our tools find on a daily basis.
Latest posts by Mayra Rodriguez (see all)