(0 ratings)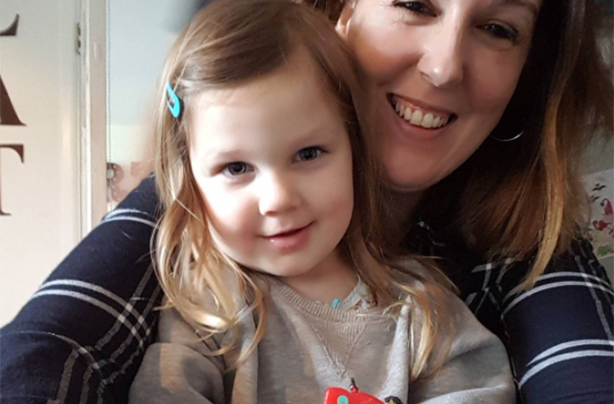 A recent study from the Maternal Mental Health Network showed that in the UK today, over 81% of new mothers are parenting with a mental health problem.
This number isn't just down to postnatal depression, which up to 10% of women can experience in the first year after giving birth.
Many new mothers also suffer from existing mental health issues, including anxiety, OCD and eating disorders, and learning to reconcile long-term health problems with the stresses of being a new parent can be extremely difficult.
We spoke to Jayne Hardy, founder of The Blurt Foundation, who's battled through depression and anxiety for nearly 20 years, but now enjoys a healthy and happy family unit with her husband and three-year-old daughter Peggy.
Here, she opens up about her ongoing battle with her mental health and how she's raising her daughter to prioritise hers…
https://www.instagram.com/p/BTbyDS7AhXN/I first decided that I wanted children at 25, which is when I got married – but I was suffering really, really badly with depression at that point.
I was diagnosed at 22, but in hindsight, it was something I had struggled with in my late teens. In the society of the time, we didn't talk about depression as much then as we do now – we didn't have social media or ways to share our experiences – and so the only people I had to relate to were my friends and family, and none of them spoke about depression either. I didn't really understand what it was; I knew it was a mental illness, but I didn't understand how common it was or how debilitating it could be.
I felt like I couldn't even look after myself, so there was no way I was going to be able to look after another human being. I just didn't feel fit to be a parent.
It took me seven years until I was actually brave enough to even try for a baby. I'd worked on myself: I'd had CBT [cognitive behavioural therapy], I'd spoken to other people who had had children when they were suffering with mental health issues, and by then I felt like it was something I could do – it just took me seven years to get there. When I was pregnant I thought it was fantastic and was so relieved, but it was a really horrible, long journey to get to that point.
When I was expecting, it became less about me and more about Peggy, and I continued to do a lot of work…
Work from home mom dedicated to my family. Total foodie trying new recipes.Love hunting for the best deals online. Wannabe style fashionista. As content editor, I get to do what I love everyday. Tweet, share and promote the best content our tools find on a daily basis.
Latest posts by Mayra Rodriguez (see all)