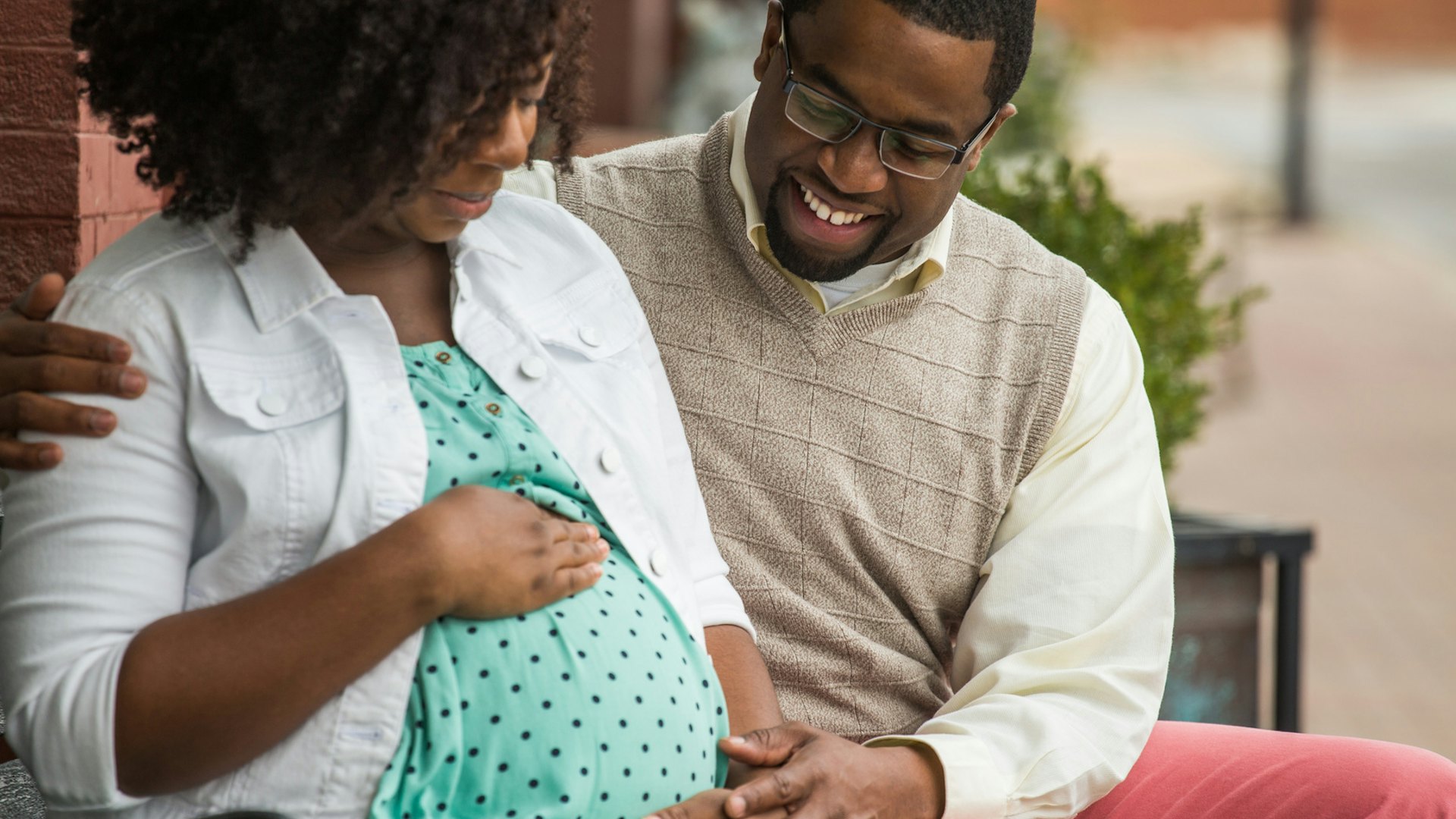 From the first bout of morning sickness to the inaugural fluttering kick, mom and baby are connected. So much so that you might find yourself idly singing to baby, or choosing meals based on what's best for her. But is your partner feeling left out? Here's how dads can bond with their unborn baby, and how his early closeness benefits everyone in the long run.
First off, know that talking to your belly isn't just frivolous fun. As Laurel Wilson, B.S., International Board Certified Lactation Consultant (IBCLC) explained to Fit Pregnancy, humming, singing, and chatting to your baby are acts of prenatal bonding that help create a "peaceful pregnancy experience." And that peacefulness is really important, because it nurtures your baby's health by reducing harmful feelings of stress.
But there's more to prenatal bonding than chemistry, because connecting with a new baby also helps prepare both moms and dads for the coming adventures of parenting. According to the American Psychological Association (APA), when parents bond with their babies while they're still in the womb, the benefits are seen well into toddlerhood. But for fathers, bonding is often more of a challenge than it is for moms.
"Dads absolutely feel less connected to the…
Work from home mom dedicated to my family. Total foodie trying new recipes.Love hunting for the best deals online. Wannabe style fashionista. As content editor, I get to do what I love everyday. Tweet, share and promote the best content our tools find on a daily basis.
Latest posts by Mayra Rodriguez (see all)