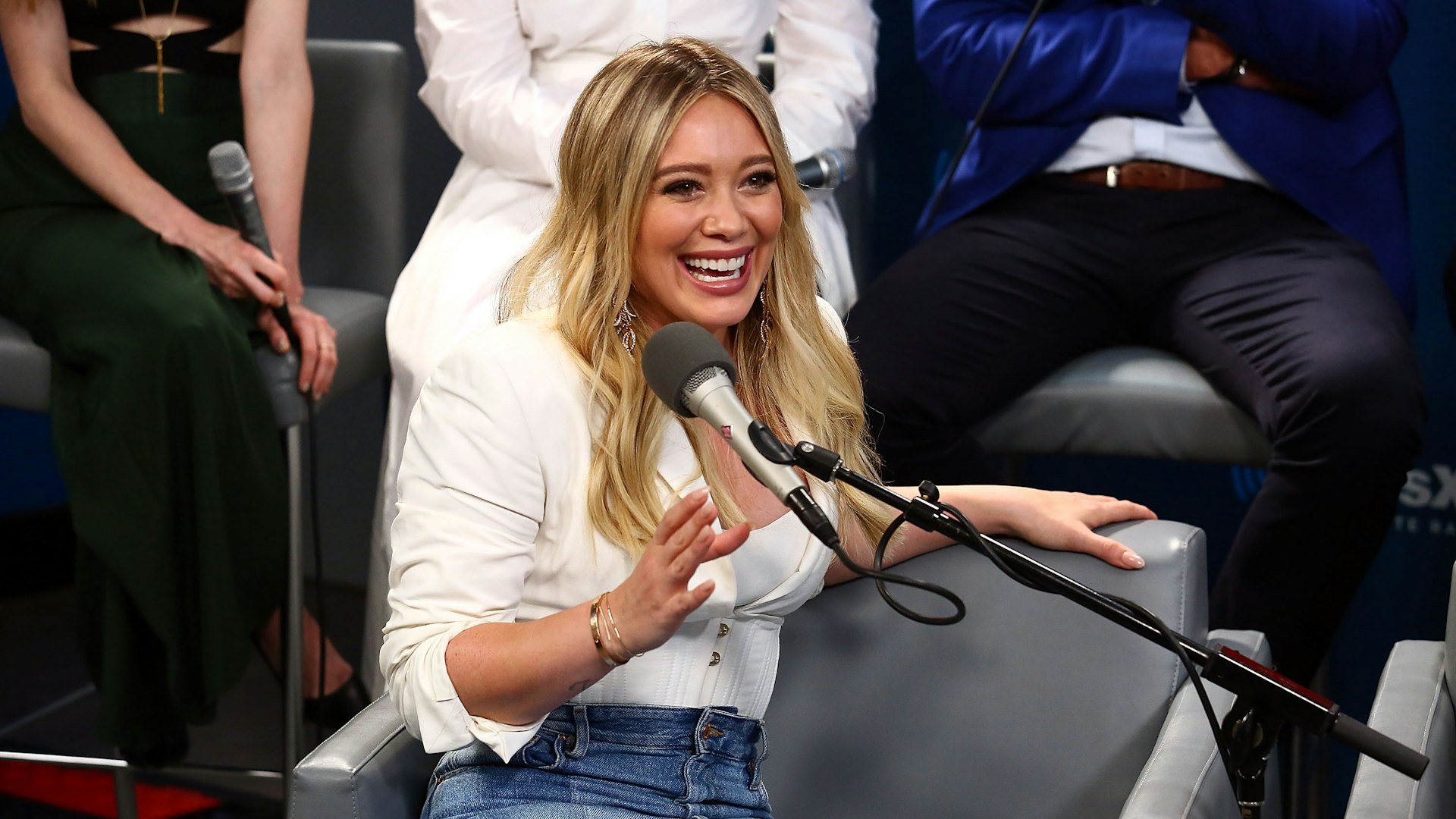 Astrid Stawiarz/Getty Images Entertainment/Getty Images
Pregnancy has both its perks and its downfalls. The nasty side effects of pregnancy can be hard on any expectant mama, no matter how many times they've experienced them. Take Hilary Duff, for example, who is expecting her second child but her first daughter with boyfriend, Matthew Koma. For example, Hillary Duff recently said pregnancy makes her "gums bleed like a scary monster," perfectly capturing this not-so-pretty pregnancy struggle so many moms-to-be go through.
Duff is currently nearing the nine-month mark of pregnancy with her future daughter, according to E! News, and she is kind of ready for her pregnancy to be over. Just last week, Duff took to her Instagram Story where she asked her baby to "hurry it on up" because is so ready to meet her little girl, as E! News reported.
And Duff's Instagram Story on Tuesday night might point to another reason why she would want her daughter to "hurry it on up" — so she doesn't have to deal with the freakish symptoms associated with pregnancy. On Tuesday night, Duff posted a photo of her sitting in a dentist's chair, ranting to her followers about a side effect of her pregnancy.
"Also pregnancy hormones make your gums bleed like a scary monster so flossing really sucks while knocked up," Duff wrote on the photo. Other moms who have been in her position can definitely relate.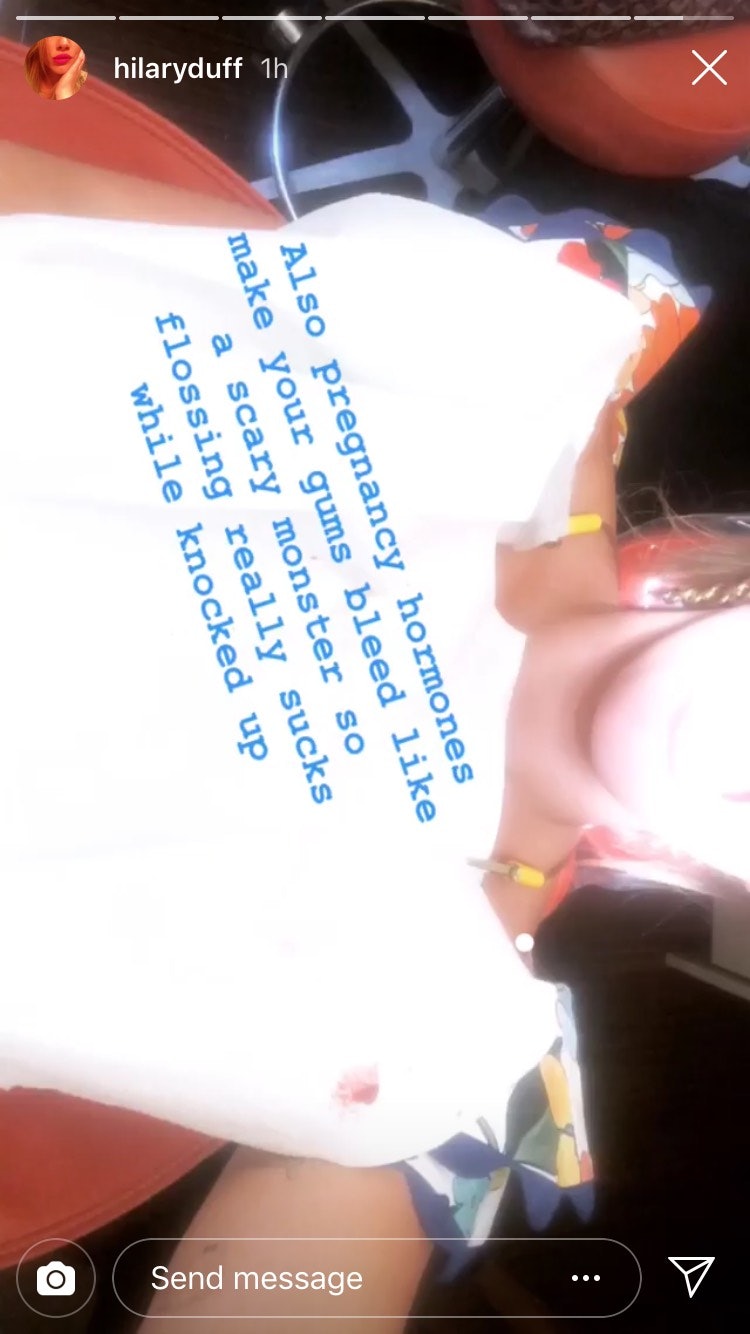 Although it might seem like a scary side effect, bleeding gums…
Work from home mom dedicated to my family. Total foodie trying new recipes.Love hunting for the best deals online. Wannabe style fashionista. As content editor, I get to do what I love everyday. Tweet, share and promote the best content our tools find on a daily basis.
Latest posts by Mayra Rodriguez (see all)