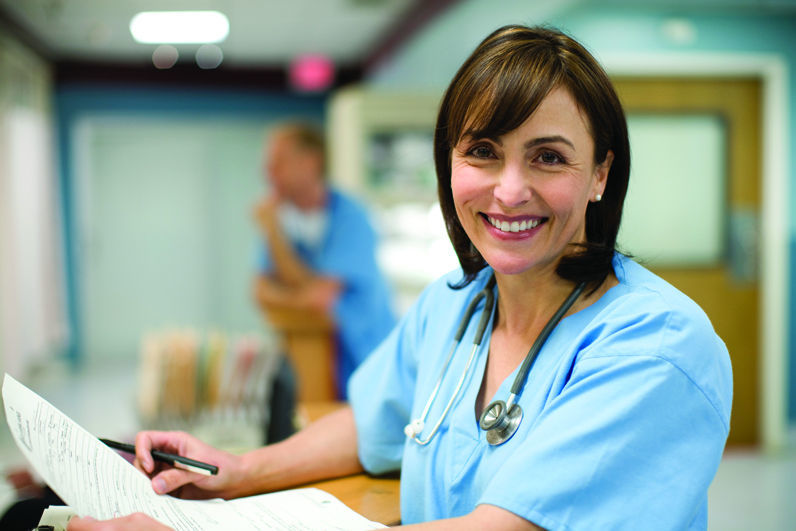 To list or change an item in the Health Briefs, send an email to irstaff@helenair.com. The deadline is Friday at 5 p.m. for Wednesday's edition. Please note that you may view the health briefs in their entirety at helenair.com.
Rocky Mountain Development Council, Inc. will have supplemental foods available to qualified Helena- and East Helena-area senior citizens at the Helena Food Share, 1616 Lewis St. RMDC is happy to work with Helena Food Share to make the program more accessible to those individuals picking up the food.
Foods consist of canned fruit, vegetables, meats, juice, cereals, dry milk, evaporated milk, cheese and peanut butter. Persons 60 years and older will be certified to receive the food by categorical income, and residency eligibility. For further information or questions, call RMDC at 447-1680 or Helena Food Share at 406-443-3663, or visit our website at www.rmdc.net.
The Lewis & Clark Library is partnering with St. Peter's Health to offer a monthly Safe Sitter course for students in grades sixth-eighth. The Library will begin offering the two-day Safe Sitter course on Sept. 29-30. The course lasts all day from 10 a.m.-4 p.m. and participants must attend both days.
Participants will learn basic babysitting responsibilities, safety concerns, age appropriate entertainment, babysitting as a business, how to deal with medical emergencies and what to do when a child chokes. Find out more about the Safe Sitter organization at www.safesitter.org.
Enrollment is limited to 6-8 students per class, a standard directed by the National Safe Sitter Organization. Students must pass a written exam and rescue breathing/choking on a mannequin in order receive a "certificate of completion."
Pre-registration is required as space is limited. Registration will open on the first of each month for that month's class. Participants must call and speak to someone at the information desk at 447-1690, or the teen services librarian at 447-6683.
As summer winds down, the American Red Cross urges individuals to give blood and platelets now and help end an emergency summer blood shortage that began last month.
To make an appointment to donate blood, download the Red Cross Blood Donor App from app stores, visit redcrossblood.org or call 1-800-RED CROSS (1-800-733-2767). Prepare for your donation day by getting a good night's sleep, eating a nutritious meal the night before and drinking extra fluids.
Sept. 17: noon-5 p.m., Department of Environmental Quality, 1520 E. Sixth Ave.
Sept. 17: noon- 6 p.m., Helena Blood Donation Center, 3150 N. Montana Ave., Ste. B
Sept. 21: 9 a.m.-3 p.m., Helena Blood Donation Center, 3150 N. Montana Ave., Ste. B
Sept. 21: 9:30 a.m.-3 p.m., St Peter's Health, 2475 Broadway
Healing Light Reiki is offering free Reiki treatments during the Reiki Circle at 6260 Head Lane, on the third Wednesday of every month from 7-9:30 p.m. No need to call ahead, just stop in. Reiki practitioners of all levels and those who wish to experience Reiki in a group setting are welcome. Offered through light touch, Reiki is gentle, non-invasive and profound in its capacity to enhance the body's natural ability to heal itself and is a powerful approach to reduce stress, promote wellness, strengthen the immune system, relieve pain and increase as well as balance the body's energy.
For those who are affected by someone else's addiction, Alanon and Alateen are offered throughout the week at varying times. Schedules for these meetings in the Helena area are available at www.mt.al-anon.alateen.org.
Helena Nar-Anon Family Group meetings are held from 5:30 to 6:30 p.m. Monday and Thursday at Susanna's Place, 512 Logan St., Room 200. The Nar-Anon Family Group is a 12-step recovery program for those affected by someone else's addiction.
The group meets 5:30 p.m. every Tuesday at the Susanna Place, 502 Logan St., Room 104. TOPS is the original nonprofit, noncommercial network of weight-loss support groups and wellness education organization.
St. Peter's Health is hosting free prepared parenting classes for expectant and new parents. The courses are taught by a variety of specialists and professionals to help parents with the preparations, expectations and details surrounding a…
Work from home mom dedicated to my family. Total foodie trying new recipes.Love hunting for the best deals online. Wannabe style fashionista. As content editor, I get to do what I love everyday. Tweet, share and promote the best content our tools find on a daily basis.
Latest posts by Mayra Rodriguez (see all)