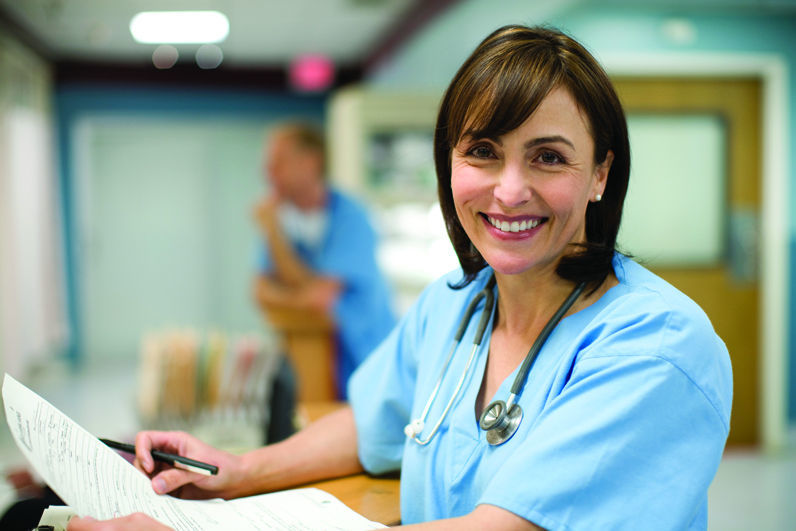 To list or change an item in the Health Briefs, send an email to irstaff@helenair.com. The deadline is Friday at 5 p.m. for Wednesday's edition. Please note that you may view the health briefs in their entirety at helenair.com.
To make an appointment to donate blood, download the Red Cross Blood Donor App from app stores, visit redcrossblood.org or call 1-800-RED CROSS (1-800-733-2767). Prepare for your donation day by getting a good night's sleep, eating a nutritious meal the night before and drinking extra fluids.
Oct. 3: noon-6 p.m., Mount Helena Community Church, 1710 National Ave.
Oct. 5: 9 a.m.-3 p.m., Helena Blood Donation Center, 3150 N. Montana Ave., Ste. B
Oct. 8: 10 a.m.-4:30 p.m., Helena Blood Donation Center, 3150 N. Montana Ave., Ste. B
Oct. 9: 9:30 a.m.-3:30 p.m., Helena National Forest, 2880 Skyway Drive
Oct. 9: noon-6 p.m., Helena Blood Donation Center, 3150 N. Montana Ave., Ste. B
The Albertsons at 600 Fee St., is having a flu shot clinic from 9 a.m. to 1 p.m. Thursday, Oct. 4. This clinic is scheduled on Senior Day at the store, where all seniors will receive a 10 percent discount on their groceries when notifying the cashier of their senior citizen status.
Pneumonia (Prevnar and Pneumovax), tetanus with whooping cough, and high dose flu vaccine for 65 and older will also be provided at the clinic. Flu shots will be no charge for patients with Medicare Part B, Tricare, federal employee and state employee insurances. Patients must be 12 or older for vaccinations, and all patients receiving vaccinations will receive a 10 percent off coupon for groceries on up to a $200 purchase at Albertsons or Safeway.
Vaccinations are also available at the Albertsons/Osco pharmacy at 3151 N. Montana Ave., on a walk-in basis. Call 449-2295 for questions, or to schedule a vaccination clinic for your work place.
The Circle of Hope Cancer Survivors Support Group meeting takes place at noon on the first and third Wednesday at The Survivor's Boutique, 1054 Helena Ave. This meeting is open to women of all ages with all types of cancer. Bring a sack lunch and come share your experiences in a safe, confidential meeting with other survivors. For information, call 422-0898.
Veterans are invited to participate in a free mindfulness meditation class that will be held from 7-7:30 p.m. the second Monday of every month at the The Lotus Center, 40 N. Last Chance Gulch (enter from the back of the building on Hibbard Way in alley). The class will be led by LuAnn Whale and hosted by the American Legion Lewis and Clark Post 2. For information, contact William Palumbo at 465-3082, or email at wil_pal@icloud.com.
Helena-based nonprofit Breathe, Let's Start a Conversation and the East Helena Suicide Prevention & Awareness Coalition are offering three support groups to suicide loss survivors in Helena and East Helena each month. The support groups will be held during the first Tuesday, Wednesday and Thursday of each month as follows:
For those who are affected by someone else's addiction, Alanon and Alateen are offered throughout the week at varying times. Schedules for these meetings in the Helena area are available at www.mt.al-anon.alateen.org.
Helena Nar-Anon Family Group meetings are held from 5:30 to 6:30 p.m. Monday and Thursday at Susanna's Place, 512 Logan St., Room 200. The Nar-Anon Family Group is a 12-step recovery program for those affected by someone else's addiction.
The group meets 5:30 p.m. every Tuesday at the Susanna Place, 502 Logan St., Room 104. TOPS is the original nonprofit, noncommercial network of weight-loss support groups and wellness education organization.
Elevate Montana hosts monthly Adverse Childhood Experiences presentations at the Lewis & Clark Library, 120 S. Last Chance Gulch, from 6-7:30 p.m. the last Thursday of every month. This is a free community event. Elevate Montana is a statewide, grassroots movement dedicated to building a resilient and connected Helena community. We strive to raise awareness…
Work from home mom dedicated to my family. Total foodie trying new recipes.Love hunting for the best deals online. Wannabe style fashionista. As content editor, I get to do what I love everyday. Tweet, share and promote the best content our tools find on a daily basis.
Latest posts by Mayra Rodriguez (see all)