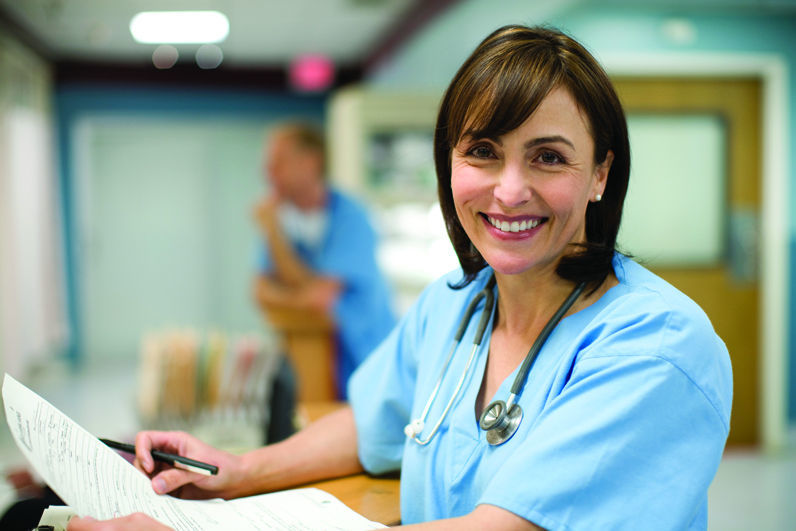 To list or change an item in the Health Briefs, send an email to irstaff@helenair.com. The deadline is Friday at 5 p.m. for Wednesday's edition. Please note that you may view the health briefs in their entirety at helenair.com.
October is Breast Cancer Awareness Month – the perfect time to give blood or platelets to support cancer patients and others.
To make an appointment to donate blood, download the Red Cross Blood Donor App from app stores, visit redcrossblood.org or call 1-800-RED CROSS (1-800-733-2767). Prepare for your donation day by getting a good night's sleep, eating a nutritious meal the night before and drinking extra fluids.
Oct. 24: 9 a.m.-3 p.m., Department of Fish, Wildlife and Parks, 1420 E. Sixth Ave.
Oct. 25: 10:30 a.m.-3:30 p.m., Morrison Maierle, 1 Engineering Place
Oct. 26: 9 a.m.-3 p.m., Helena Blood Donation Center, 3150 N. Montana Ave., Ste. B
Oct. 26: 1:30-6:30 p.m., Frederick's ATA Martial Arts, 3439 Ptarmigan Lane
Oct. 27: 9:30 a.m.-3:30 p.m., Capital City Health Club, 1280 N. Montana Ave.
Oct. 30: 10 a.m.-3 p.m., Browning Kaleczyc Berry & Hoven P.C., 800 N. Last Chance Gulch, Suite 101
Oct. 30: noon- 6 p.m., Helena Blood Donation Center, 3150 N. Montana Ave., Ste. B
Oct. 31: 9 a.m.-3:30 p.m., Department of Natural Resources, 1424 Ninth Ave.
Oct. 31: 9:30 a.m.-2:30 p.m., First Student, 3020 Big Sky Loop
The group meets at 10 a.m. on Thursdays at the Fort Harrison Group House. You are not alone. An opportunity for people to join others in the same situation and share experiences.
The NAMI peer support group for persons living with mental illness meets from 7-8:30 p.m. on the second and fourth Thursdays of each month. The group meets at Our Place Drop-In Center, 631 N. Last Chance Gulch. Call 443-7871 for more information.
NAMI family support group for family members and friends of persons living with a serious mental illness meets from 6:30-8 p.m. on the third Wednesday of every month at the MHA Building, 2625 Winne Ave. Call 461-1168 for information.
Elevate Montana hosts monthly Adverse Childhood Experiences presentations at the Lewis & Clark Library, 120 S. Last Chance Gulch, from 6-7:30 p.m. the last Thursday of every month. This is a free community event. Elevate Montana is a statewide, grassroots movement dedicated to building a resilient and connected Helena community. We strive to raise awareness about adverse childhood experiences, their long-term health effects, the power of resiliency in overcoming ACEs and creating a more compassionate and connected community.
For those who are affected by someone else's addiction, Alanon and Alateen are offered throughout the week at varying times. Schedules for these meetings in the Helena area are available at www.mt.al-anon.alateen.org.
Helena Nar-Anon Family Group meetings are held from 5:30 to 6:30 p.m. Monday and Thursday at Susanna's Place, 512 Logan St., Room 200. The Nar-Anon Family Group is a 12-step recovery program for those affected by someone else's addiction.
Flu shots are available at the health department's regular walk-in immunization clinics from 11:30 a.m. to 4:30 p.m. Mondays, Wednesdays and Thursdays, 1930 Ninth Ave. No appointment is needed.
Albertsons/Osco Pharmacy at 3151 N. Montana Ave., and Safeway Pharmacy at 611 N. Montana Ave., are providing flu shots on a walk-in basis to patients 12 years and older. Both stores have high dose flu vaccine for patients 65 and older, this is four times more potent than standard flu vaccine. For all other patients, we have quadrivalent flu vaccine that covers four different strains of flu, instead of three strains with the typical flu shot. The pharmacies are able to electronically bill most insurances at the time of vaccination, and flu shots have no co-pay for patients with Medicare Part B, Tricare, federal employee and state employee insurances. The pharmacies are also providing vaccinations for pneumonia (Prevnar and…
Work from home mom dedicated to my family. Total foodie trying new recipes.Love hunting for the best deals online. Wannabe style fashionista. As content editor, I get to do what I love everyday. Tweet, share and promote the best content our tools find on a daily basis.
Latest posts by Mayra Rodriguez (see all)