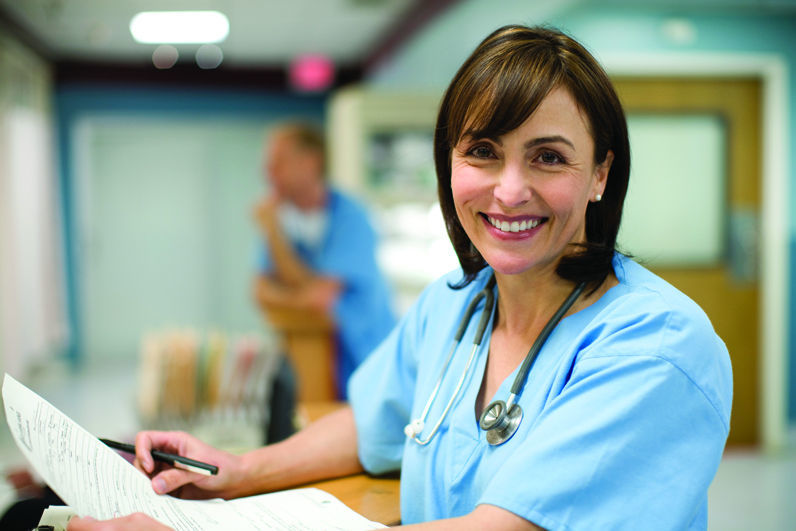 To list or change an item in the Health Briefs, send an email to irstaff@helenair.com. The deadline is Friday at 5 p.m. for Wednesday's edition. Please note that you may view the health briefs in their entirety at helenair.com.
October is Breast Cancer Awareness Month – the perfect time to give blood or platelets to support cancer patients and others.
To make an appointment to donate blood, download the Red Cross Blood Donor App from app stores, visit redcrossblood.org or call 1-800-RED CROSS (1-800-733-2767). Prepare for your donation day by getting a good night's sleep, eating a nutritious meal the night before and drinking extra fluids.
Oct. 17: 9:30 a.m.-3:30 p.m., Park Avenue Building, 301 S. Park Ave.
Oct. 19: 9 a.m.-3 p.m., Helena Blood Donation Center, 3150 N. Montana Ave., Ste. B
Oct. 19: 9:30 a.m.-2:30 p.m., Deptartment of Labor, 1805 Prospect Ave., Beck Bldg.
Oct. 23: noon-6 p.m., Helena Blood Donation Center, 3150 N. Montana Ave., Ste. B
Oct. 24: 9 a.m.-3 p.m., Department of Fish, Wildlife and Parks, 1420 E. Sixth Ave.
Persons living with Parkinson's disease and their care givers are invited to attend the Parkinson's disease support group. The group meets on the second Monday each month from 1:30 to 2:45 p.m. at Touchmark, 915 Saddle Drive. Call 406-438-1002 for information.
The Circle of Hope Cancer Survivors Support Group meeting takes place at noon on the first and third Wednesday at The Survivor's Boutique, 1054 Helena Ave. This meeting is open to women of all ages with all types of cancer. Bring a sack lunch and come share your experiences in a safe, confidential meeting with other survivors. For information, call 422-0898.
Healing Light Reiki is offering free Reiki treatments during the Reiki Circle at 6260 Head Lane, from 7-9:30 p.m. on the third Wednesday of every month. No need to call ahead, just stop in. Reiki practitioners of all levels and those who wish to experience Reiki in a group setting are welcome. Offered through light touch, Reiki is gentle, non-invasive and profound in its capacity to enhance the body's natural ability to heal itself and is a powerful approach to reduce stress, promote wellness, strengthen the immune system, relieve pain and increase as well as balance the body's energy.
The group meets 5:30 p.m. every Tuesday at the Susanna Place, 502 Logan St., Room 104. TOPS is the original nonprofit, noncommercial network of weight-loss support groups and wellness education organization.
Overeaters Anonymous meetings are offered at Susanna's Place, 512 Logan St. Saturday's meeting is at 9 a.m. in Room 104; Monday's meeting is at 7 p.m. in Room 204; Thursday's meetings are at noon and 7 p.m. in room 204. For information, call 461-7798.
Elevate Montana hosts monthly Adverse Childhood Experiences presentations at the Lewis & Clark Library, 120 S. Last Chance Gulch, from 6-7:30 p.m. the last Thursday of every month. This is a free community event. Elevate Montana is a statewide, grassroots movement dedicated to building a resilient and connected Helena community. We strive to raise awareness about adverse childhood experiences, their long-term health effects, the power of resiliency in overcoming ACEs and creating a more compassionate and connected community.
Join LuAnn Whale at 12:10 p.m. on Thursdays for a free weekly 40-minute mid-day mediation class. Located in the private and peaceful downstairs studio at 40 Hibbard Way (the rear door is between the Parrot and Miller's Coin) you will have the opportunity to let go, relax and allow her to guide and teach you new ways of working…
Work from home mom dedicated to my family. Total foodie trying new recipes.Love hunting for the best deals online. Wannabe style fashionista. As content editor, I get to do what I love everyday. Tweet, share and promote the best content our tools find on a daily basis.
Latest posts by Mayra Rodriguez (see all)