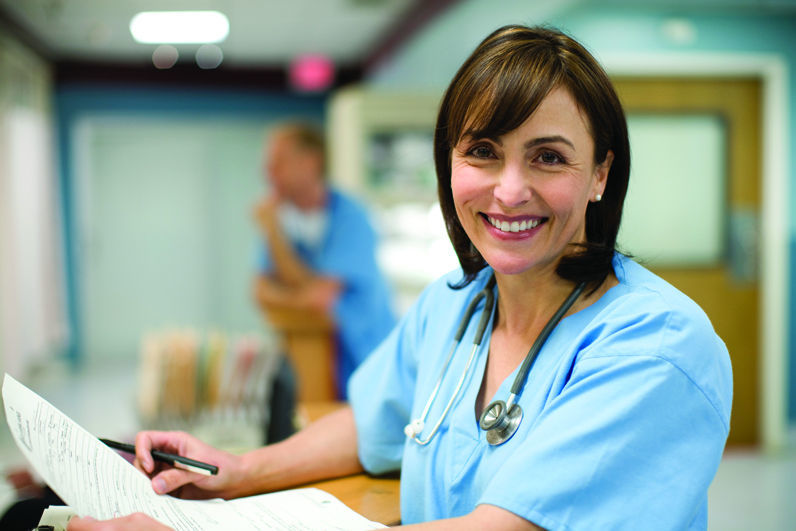 To list or change an item in the Health Briefs, send an email to irstaff@helenair.com. The deadline is Friday at 5 p.m. for Wednesday's edition. Please note that you may view the health briefs in their entirety at helenair.com.
Rocky Mountain Development Council, Inc. will have supplemental foods available to qualified Helena and East Helena area senior citizens.
Foods consist of canned fruit, vegetables, meats, juice, cereals, dry milk, evaporated milk, cheese and peanut butter. Persons 60 years and older will be certified to receive the food by categorical income and residency eligibility. For further information or questions, call Rocky at 406-447-1680 or Helena Food Share at 406-443-3663, or visit our website at www.rmdc.net.
Today, Nov. 7, at noon, Helena Community Connections' Bridges Buffet program will cover the topic of framing, the process of making choices about what to emphasize and what to leave unsaid. Nanette Whitman-Holmes, life enrichment director, Touchmark-Helena, will be the speaker. Reframing aging will help you learn how to cultivate an approach to changing public thinking about aging in America. The goal of the session is to help you develop support for policies and practices that can be advanced to promote a robust, healthy, age-integrated society. A five dollar donation is suggested along with canned goods for Helena Food Share. All Bridges events occur at 2330 E.st Broadway unless otherwise noted. Call Alyce Brutosky, Bridges Buffet program coordinator, at 458-8144 for more information. All Bridges programs occur in handicapped accessible facilities. All Bridges programs are life enrichment for those over the age of 50.
As influenza activity picks up, the American Red Cross is urging healthy donors of all blood types to give blood or platelets to ensure a strong blood supply for patients in need.
To make an appointment to donate blood, download the Red Cross Blood Donor App from app stores, visit redcrossblood.org or call 1-800-RED CROSS (1-800-733-2767). Prepare for your donation day by getting a good night's sleep, eating a nutritious meal the night before and drinking extra fluids.
Helena
Nov. 7: 9:30 a.m.-4:30 p.m., Carroll College Campus Center, 1601 N. Benton Ave.
Nov. 8: 10 a.m.-3:30 p.m., Donaldson Building, 1115 N. Roberts
Nov. 8: noon-6 p.m., Our Redeemer's Lutheran Church, 3580 N. Benton Ave.
Nov. 9: 9 a.m.-3 p.m., Helena Blood Donation Center, 3150 N. Montana Ave., Ste. B
Nov. 9: 9:30 a.m.-3:30 p.m., Mitchell Building, 125 N. Roberts St.
Nov. 12: noon-6 p.m., Helena Blood Donation Center, 3150 N. Montana Ave., Ste. B
Persons living with Parkinson's disease and their care givers are invited to attend the Parkinson's disease support group. The group meets on the second Monday each month from 1:30 to 2:45 p.m. at Touchmark, 915 Saddle Drive. Call 406-438-1002 for information.
The Circle of Hope Cancer Survivors Support Group meeting takes place at noon on the first and third Wednesday at The Survivor's Boutique, 1054 Helena Ave. This meeting is open to women of all ages with all types of cancer. Bring a sack lunch and come share your experiences in a safe, confidential meeting with other survivors. For information, call 422-0898.
The group meets 5:30 p.m. every Tuesday at the Susanna Place, 502 Logan St., Room 104. TOPS is the original nonprofit, noncommercial network of weight-loss support groups and wellness education organization.
Overeaters Anonymous meetings are offered at Susanna's Place, 512 Logan St. Saturday's meeting is at 9 a.m. in Room 104; Monday's meeting is at 7 p.m. in Room 204; Thursday's meetings are at noon and 7 p.m. in room 204. For information, call 461-7798.
Join LuAnn Whale at 12:10 p.m. on Thursdays for a free weekly 40-minute mid-day mediation class. Located in the private and peaceful downstairs studio at 40 Hibbard Way (the rear door is between the Parrot and Miller's Coin) you will have the opportunity to let go, relax and allow her to guide and teach you new ways of working with the mind, body and spirit. This class is designed to open the heart, to clear the mind and to rejuvenate the body for increased over all well-being. Guided meditation assists in stress relief and improves focus and concentration and inspires creativity. In this class we will use the breath and guided visualization to…
Work from home mom dedicated to my family. Total foodie trying new recipes.Love hunting for the best deals online. Wannabe style fashionista. As content editor, I get to do what I love everyday. Tweet, share and promote the best content our tools find on a daily basis.
Latest posts by Mayra Rodriguez (see all)