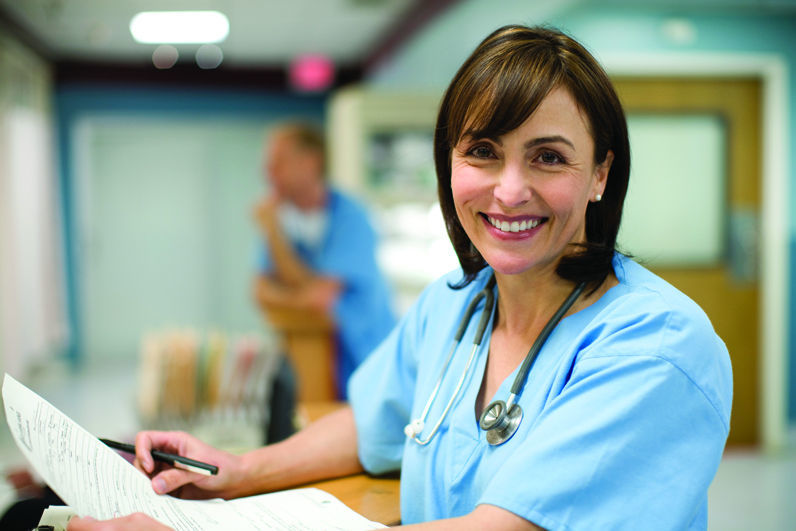 To list or change an item in the Health Briefs, send an email to irstaff@helenair.com. The deadline is Friday at 5 p.m. for Wednesday's edition. Please note that you may view the health briefs in their entirety at helenair.com.
St. Peter's Health Prepared Parenting Series classes will not be offered in June or July, but will resume Aug. 1 with new offerings, format and schedule. The full class list and schedule will be listed at www.sphealth.org.
Beginning in August, classes will be offered a la carte four times a year and no registration is required. The new schedule will include childbirth education classes, Women and Children's Unit tours, breast feeding basics, CPR, nutrition and postpartum recovery. All classes are free and open to anyone who is pregnant or postpartum. Classes are also open to partners, but children should not attend.
To make an appointment to donate blood, download the Red Cross Blood Donor App from app stores, visit redcrossblood.org or call 1-800-RED CROSS (1-800-733-2767). Prepare for your donation day by getting a good night's sleep, eating a nutritious meal the night before and drinking extra fluids.
June 13: 9:30 a.m.-2:30 p.m., Helena National Forest, 2880 Skyway Drive
June 13: 9:30 a.m.-3 p.m., Cogswell Building, 1400 Broadway
June 15: 9 a.m.-3 p.m., Helena Blood Donation Center, 3150 N. Montana Ave., Ste. B
June 15: 9:30 a.m.-1:45 p.m., Beck Bldg., Dept. of Labor, 1805 Prospect Ave.
Healing Light Reiki is offering free Reiki treatments during our Reiki Circle at 6260 Head Lane, on the third Wednesday of every month from 7-9:30 p.m. No need to call ahead, just stop in. Reiki practitioners of all levels and those who wish to experience Reiki in a group setting are welcome. Offered through light touch, Reiki is gentle, non-invasive and profound in its capacity to enhance the body's natural ability to heal itself and is a powerful approach to reduce stress, promote wellness, strengthen the immune system, relieve pain and increase as well as balance the body's energy.
Dementia and Alzheimer's caregiver support group meets at Touchmark on the third Monday of each month at 7 p.m. Respite care is available for loved ones. Touchmark is located at 915 Saddle Drive. For more information, call 449-4900.
Gentle Ways is offered every Tuesday morning from 9:30 to 10:30 at 2330 E. Broadway and is yoga-related exercise, strengthening, stretching, and balancing program for all ages and abilities. The program is free and no registration is required. Bring your own yoga mat. The workshop is led by retired yoga practitioners. Gentle Ways is offered in a relaxed environment. Contact Sandee at 442-1685 or visit www.bridgeshcc.org for more information about Helena Community Connections' Bridges programs. ALL HCC programs are offered in handicapped accessible facilities. Non-perishable donations for Helena Food Share are suggested.
The Circle of Hope Cancer Survivors Support Group meeting takes place at noon on the first and third Wednesday at The Survivor's Boutique, 1054 Helena Ave. This meeting is open to women of all ages with all types of cancer. Bring a sack lunch and come share your experiences in a safe, confidential meeting with other survivors. For more information, call 422-0898.
Free blood pressure checks are available to all community members every Monday in the St. Peter's…
Work from home mom dedicated to my family. Total foodie trying new recipes.Love hunting for the best deals online. Wannabe style fashionista. As content editor, I get to do what I love everyday. Tweet, share and promote the best content our tools find on a daily basis.
Latest posts by Mayra Rodriguez (see all)