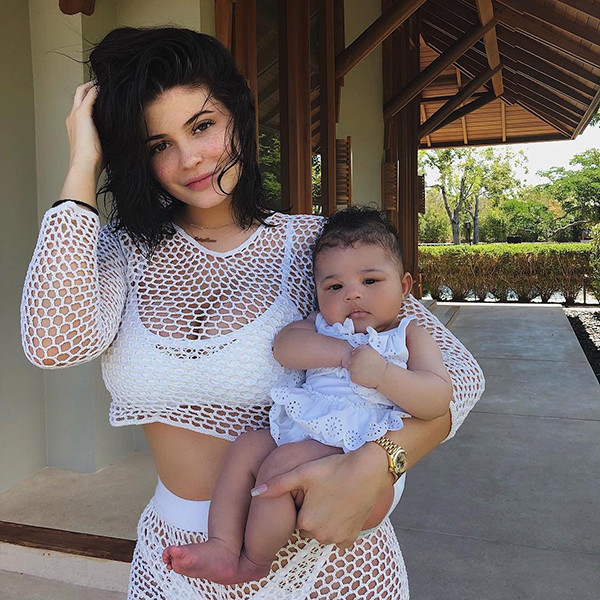 It's that time of year…Mother's Day is here!
Every May we celebrate the women in our lives who raised us and in all honesty there should probably be a whole week for these heroes. In addition to showering our moms with gifts and love we enjoy celebrating celebrity moms too.
While there are celeb moms who have been famous for their mom moves for year, AKA Kris Jenner, there are some stars that are new to this important role. In fact, there are a ton of celebrities enjoying their first Mother's Day this weekend.
In honor of these women crossing over into the motherhood game we're giving them a special shout out. Stars like Lauren Conrad, Amal Clooney, Kylie Jenner and Khloe Kardashian are gearing up for their first holiday as a mom and they deserve the world.
Join us as we celebrate these ladies' first Mother's Day below. Plus, we love a good baby photo or two, and there are few of those to ooh and ahh over as well.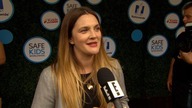 The Hills alum welcomed her first child, a baby boy named Liam, on July 5. Although she's been keeping a low profile since becoming a mom—along with spending time with her hubbie William Tell—she's very excited to celebrate the big holiday.
Khloe Kardashian was one of three of the Kardashian-Jenner women who welcomed a baby this year. Her sister Kylie Jenner had her first baby while Kim Kardashian welcomed her third child via surrogate. Even though Kardashian has been out of the spotlight since giving birth to True (with her boyfriend Tristan Thompson) in April 2017 she's ready to follow in her mother's footsteps and have a real Mother's Day.
"I've always loved Mother's Day and celebrating Kris Jenner, MJ and my sisters—but this year will be even more special because now I'm a mommy, too!" she wrote on her app this month. "As of now, there aren't any special plans (that I know of, LOL). I'm really enjoying spending quality time with True and loving just hibernating with her."
The 20-year-old reality star might be the youngest Karashian-Jenner child but she is now a mom! After welcoming her daughter Stormi with boyfriend Travis Scott on February 1 she's been giving fans glimpses of her mom life on social media. Like you'd expect anything less?
The Mindy Project alum might've been a mom on her Hulu series for a while, but she became a real mom in Dec. 2017. She welcomed her daughter Katherine and although we have yet to see a picture of the baby girl, Kaling has been gushing about her a lot. "She's so great and I just love being a mom," Kaling told the Today show's Hoda Kotb in April.
"She's incredibly easy to make laugh," she added. "It's very nice actually because versus my real job where it takes so much effort to make these shows and everything…I just sing The Sound of Music to her. It's the best."
The Bring It On star is one of the newest moms to the Mother's Day club. She gave birth to a healthy baby boy this month and both she and her fiancé Jesse Plemons have yet to speak out about their happy new edition.
On May 2, Jordin Sparks had her son Dana Isaiah Thomas Jr. and three days later she walked…
Work from home mom dedicated to my family. Total foodie trying new recipes.Love hunting for the best deals online. Wannabe style fashionista. As content editor, I get to do what I love everyday. Tweet, share and promote the best content our tools find on a daily basis.
Latest posts by Mayra Rodriguez (see all)