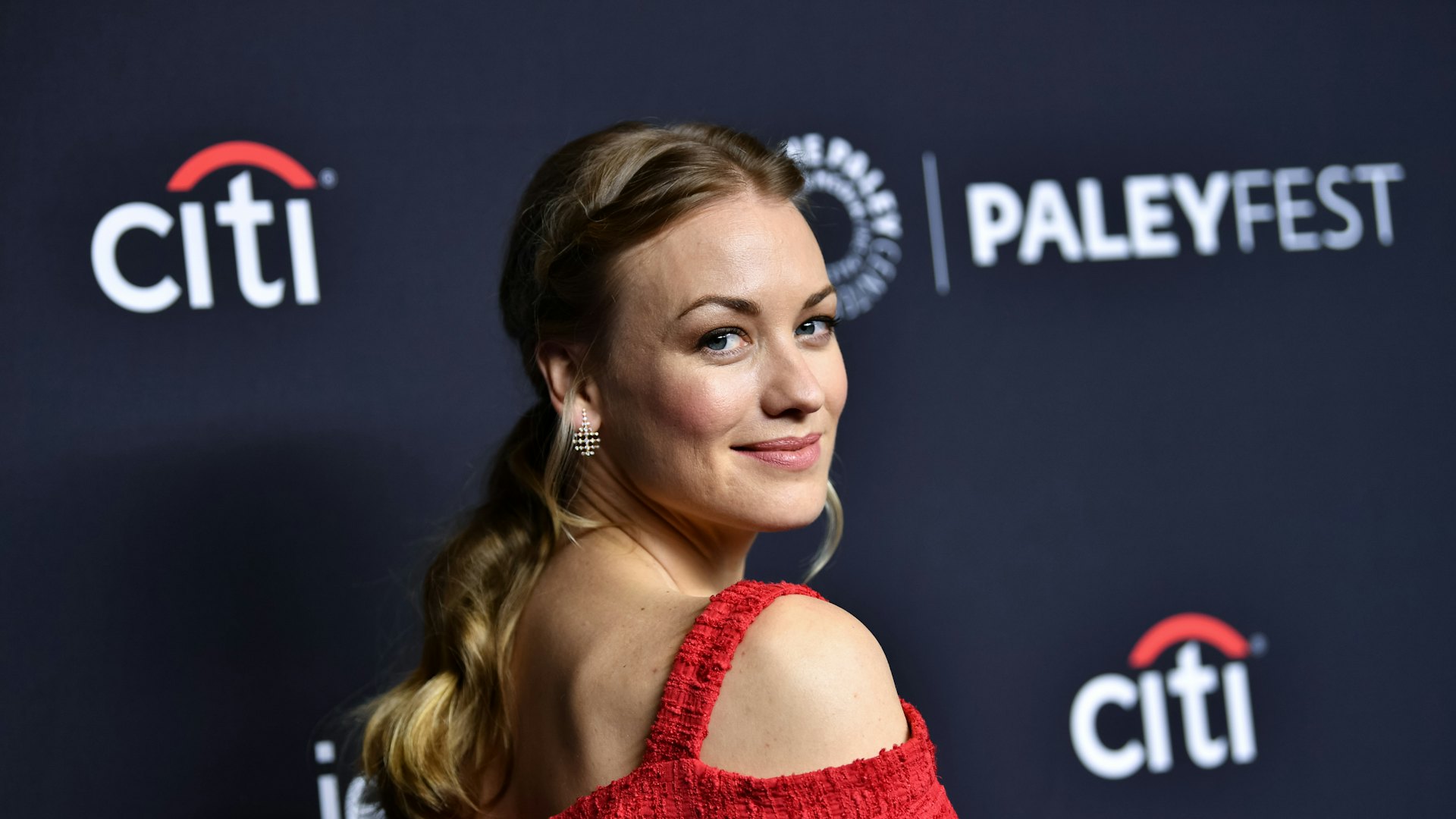 Emma McIntyre/Getty Images Entertainment/Getty Images
When Handmaid's Tale actress Yvonne Strahovski announced her first pregnancy in early May, fans could easily pick up on her excitement. From Strahovski's gushing message relaying the news to her first bump pic, it's more than obvious that she can't wait to become a mom. As thrilled as Strahovski is, however, she's not afraid to get real about some pitfalls of pregnancy. And on Wednesday, Yvonne Strahovski dished on a "really gross" pregnancy symptom called ptyalism. If you're not familiar with this medical term, it's a condition where you produce excess saliva. How pleasant, right?
About a month after the premiere of Handmaid's Tale season two, Strahovski took to Instagram to reveal that she's expecting her first child. "I am very excited to finally be able to share my special news – I'm going to be a Mama," according to Instagram. "So very exciting to watch & feel this little Peanut growing every day!" Aww. Talk about a sweet announcement.
Now that fans are in the loop about Strahovski's pregnancy, she can freely talk about her pregnancy in interviews. Considering Strahovski kept her pregnancy on the DL for months, one can imagine she's happy about the new development. Although some celebrities don't like to talk about their pregnancies (nothing wrong with this, btw), it seems like Strahovski's down to discuss her pregnancy in detail.
As for what Strahovski opened up about recently, she got candid on Wednesday about the most "gross" pregnancy symptom she has experienced so far. "This is really gross..I had excessive saliva, so I had…
Work from home mom dedicated to my family. Total foodie trying new recipes.Love hunting for the best deals online. Wannabe style fashionista. As content editor, I get to do what I love everyday. Tweet, share and promote the best content our tools find on a daily basis.
Latest posts by Mayra Rodriguez (see all)