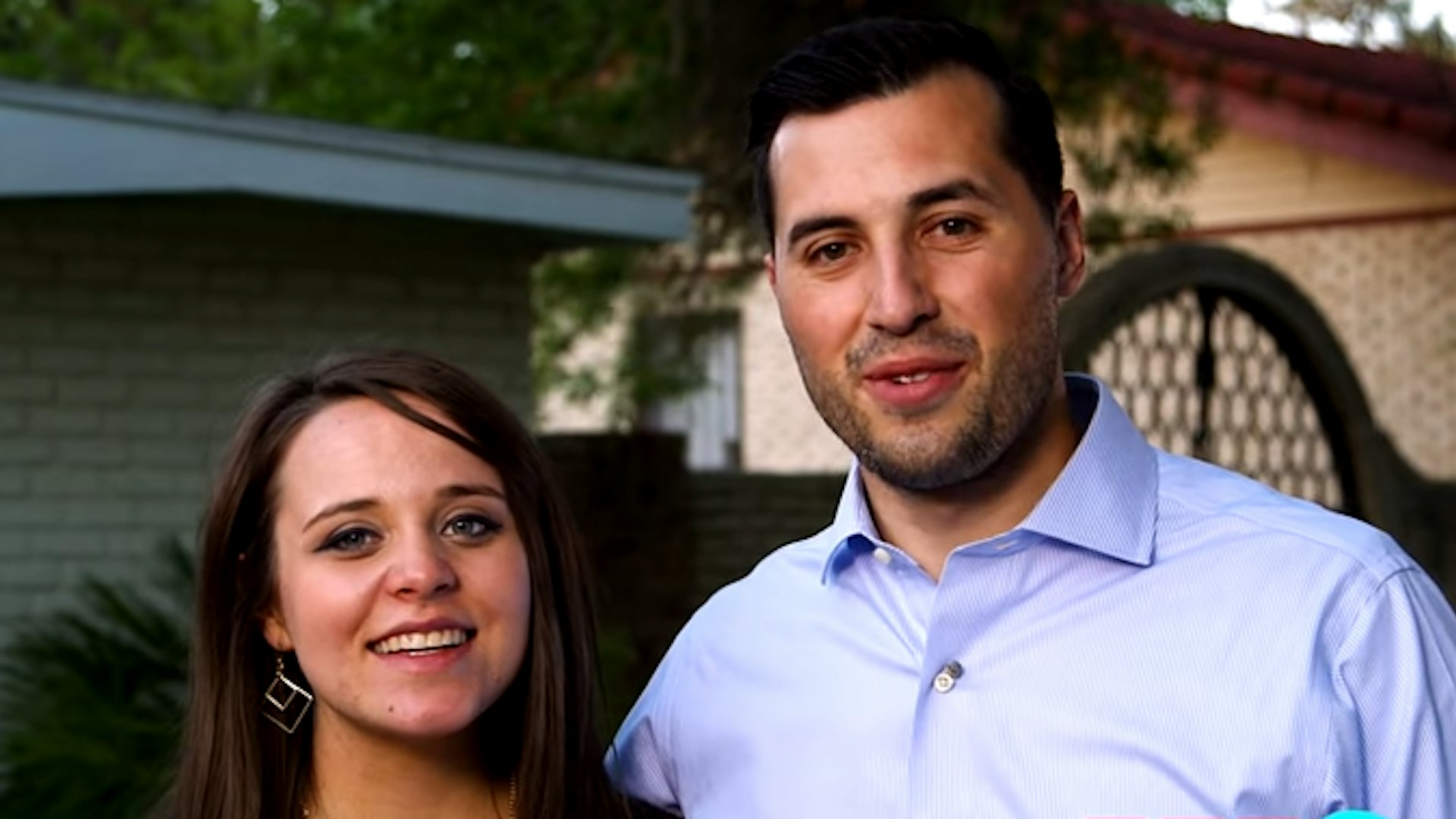 Jinger Vuolo is expecting her first baby any day now, and she's glowing. Which can't be easy in this terrible heat. But hey, the Duggar daughter has been beaming with love ever since she married husband Jeremy Vuolo, and perhaps even more so once she announced the two were expecting their first baby. Although Jinger always looks great, some people saw a recent photo of her on Instagram and thought she looked particularly pulled together. It was the hair, apparently. Turns out, quite a few fans think Jinger Vuolo dyed her hair while she's still pregnant, and of course there's a whole bunch of mixed feelings behind this decision no one even knows for sure that she made. So can we all agree to calm down for a sec?
The expectant mom took to Instagram alongside her husband Jeremy, brother John David, and his new girlfriend Abbie Grace. While the subject of the picture was meant to be about Jinger's brother and the woman he was courting, hence her photo caption, "His smile is a bit brighter these days. @johnandabbie," it turned back around on her. Especially her great hair, which I have to admit I looked at and simply thought, She looks nice.
But, it seems not all of Jinger's fans were impressed with her hair. Because they sensed she might have used hair dye.
Fans took to Jinger's Instagram feed to call her out for maybe using hair dye while pregnant. Why? Because some believed it might be harmful for her baby. "I had my last baby 2 years ago and the hospital gives out sheets and sheets of paper with information on it regarding safety during pregnancy," one fan wrote. "No smoking, no drugs, no alcohol, no raw fish, no dyeing hair, no secondhand smoke…etc the list goes on. Ammonia is a very toxic chemical to inhale and when any product is absorbed into your skin, it risks your baby. Those are facts."
Another chimed in, "They have midwives instead of doctors, so maybe they…
Work from home mom dedicated to my family. Total foodie trying new recipes.Love hunting for the best deals online. Wannabe style fashionista. As content editor, I get to do what I love everyday. Tweet, share and promote the best content our tools find on a daily basis.
Latest posts by Mayra Rodriguez (see all)