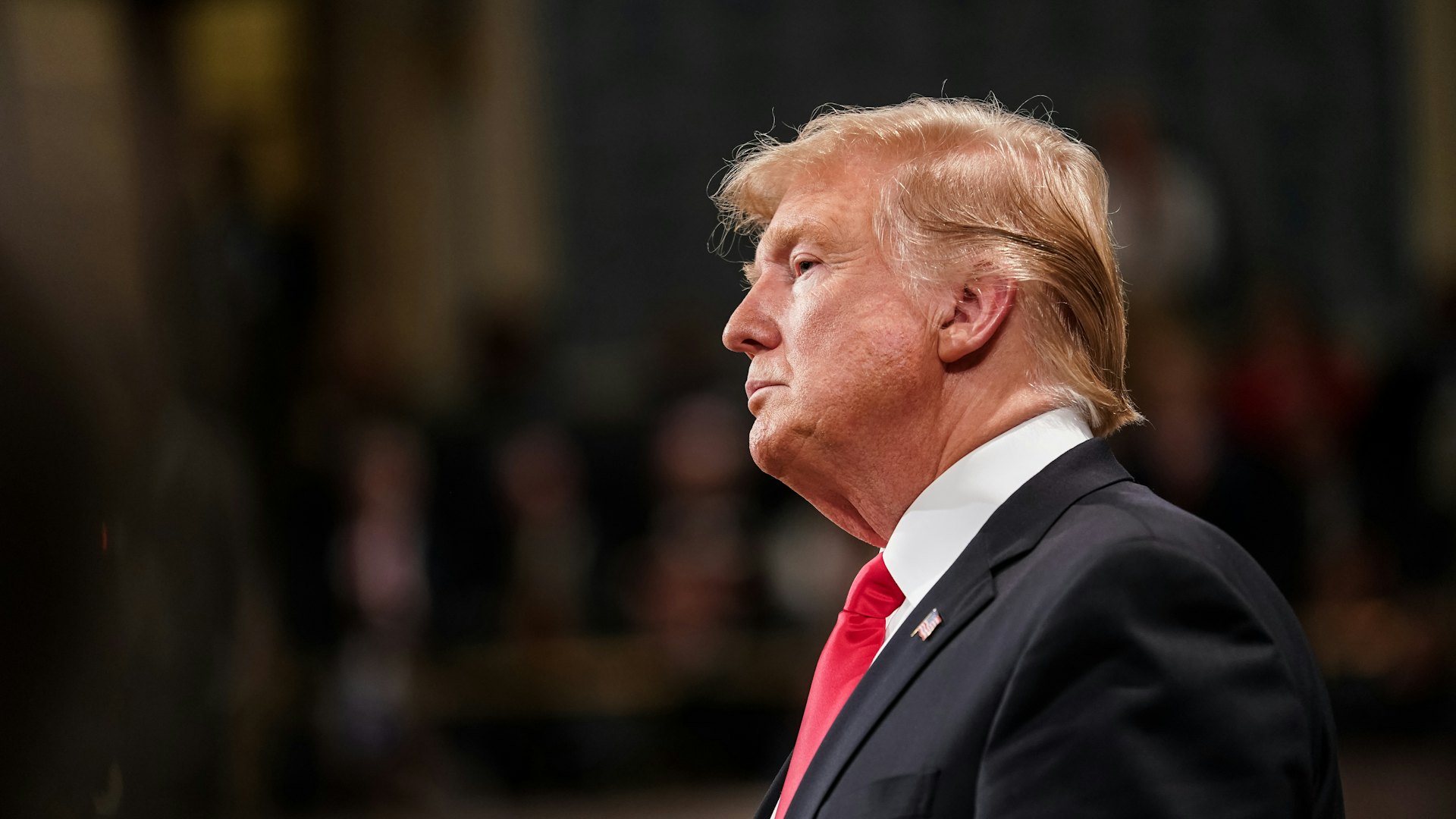 Last night, President Donald Trump gave his long anticipated State of the Union Address. Throughout it, Trump touched on a lot of different subjects, abortion and reproductive rights included. But, it's time to fact-check Trump's SOTU abortion comments, because they were harmful and full of inaccuracies.
Recently, New York passed the Reproductive Health Care Act, which allows women to have an abortion after 24 weeks of pregnancy if her health or life is at risk, or the fetus is not viable, according to CNN. In addition to preserving and expanding access to abortions, the new law removed abortions from the state's criminal code, offering protection for medical practitioners who perform them, CNN reported.
These abortions have come to be labeled as "late-term abortions" across headlines and social media. During his address, Trump cited legislation in New York and Virginia, as reported by U.S. News & World Report, to call on Congress to ban the medical procedure
And on Tuesday night, Trump made numerous references to both abortion and recent legislation that warrant fact-checking.
At one point during his SOTU address, according to The Washington Post, Trump said: "Lawmakers in New York cheered with delight upon the passage of legislation that would allow a baby to be ripped from the mother's womb moments before birth."
However, that isn't what New York state's new abortion law allows. According to the state's own document, the law only allows abortions past 24 weeks of gestation if it's "necessary to protect the patient's life or health" or if there is an "absence of fetal viability".
In other words, the law allows abortions if the patient's life is put into direct danger by continuing pregnancy or if the fetus is not going to survive…
Work from home mom dedicated to my family. Total foodie trying new recipes.Love hunting for the best deals online. Wannabe style fashionista. As content editor, I get to do what I love everyday. Tweet, share and promote the best content our tools find on a daily basis.
Latest posts by Mayra Rodriguez (see all)