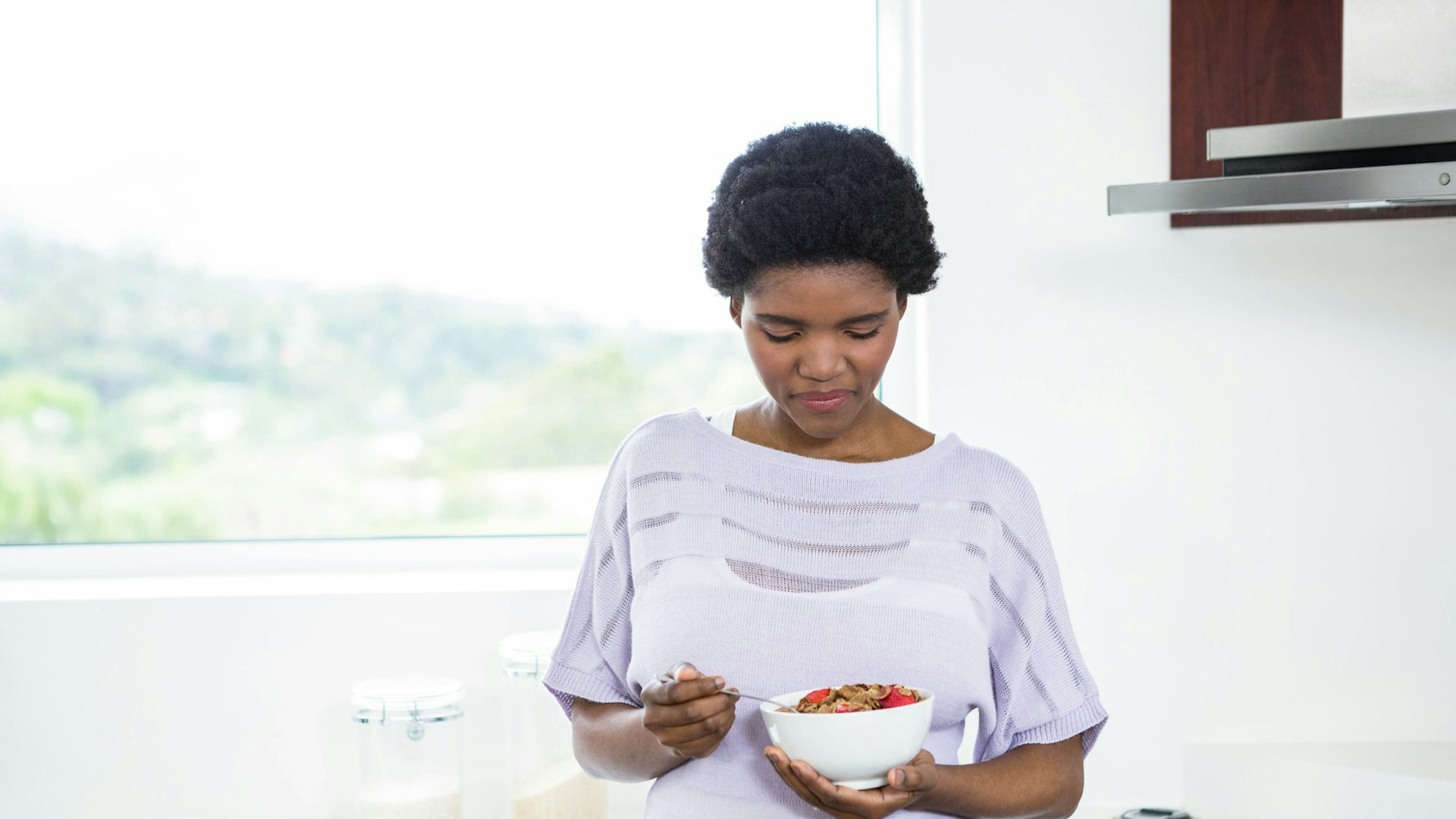 Aside from chocolate chip cookies, my primary pregnancy craving has been freshly steamed broccoli with just a pinch of sea salt. I've probably eaten my weight in it over the last eight months, but that may be a good thing. Eating your veggies while pregnant has an added health benefit for baby: reducing their chance of developing asthma. Aside from being seriously tasty, greens are a powerhouse of vitamins and nutrients that go a long way towards helping moms grow happy, healthy babies.
The study, published by The Asahi Shimbun, was conducted by a team of researchers, some of whom came from the National Center for Child Health and Development in Japan. They spent about two years studying 310 groups of pregnant women and their children between May 2010 and November 2013, comparing those who ate fewer vegetables during pregnancy (78 grams per day) with those who consumed more (286 grams per day) during the first 16 weeks of their pregnancy. The team found that at age 2, those children whose mothers consumed more vegetables were roughly 40 percent less likely to exhibit asthma symptoms like wheezing, coughing, and shortness of breath than those whose moms did not, according to The Bump.
Not all veggies are created equal, though. Those high in folic acid, like spinach and asparagus, had a greater protective effect, as did cruciferous veggies that are high in iron, like broccoli and cabbage.
Along with vegetables, pregnant women should also up their consumption of fruits. Along with providing key vitamins, women who eat more fruit during pregnancy…
Work from home mom dedicated to my family. Total foodie trying new recipes.Love hunting for the best deals online. Wannabe style fashionista. As content editor, I get to do what I love everyday. Tweet, share and promote the best content our tools find on a daily basis.
Latest posts by Mayra Rodriguez (see all)