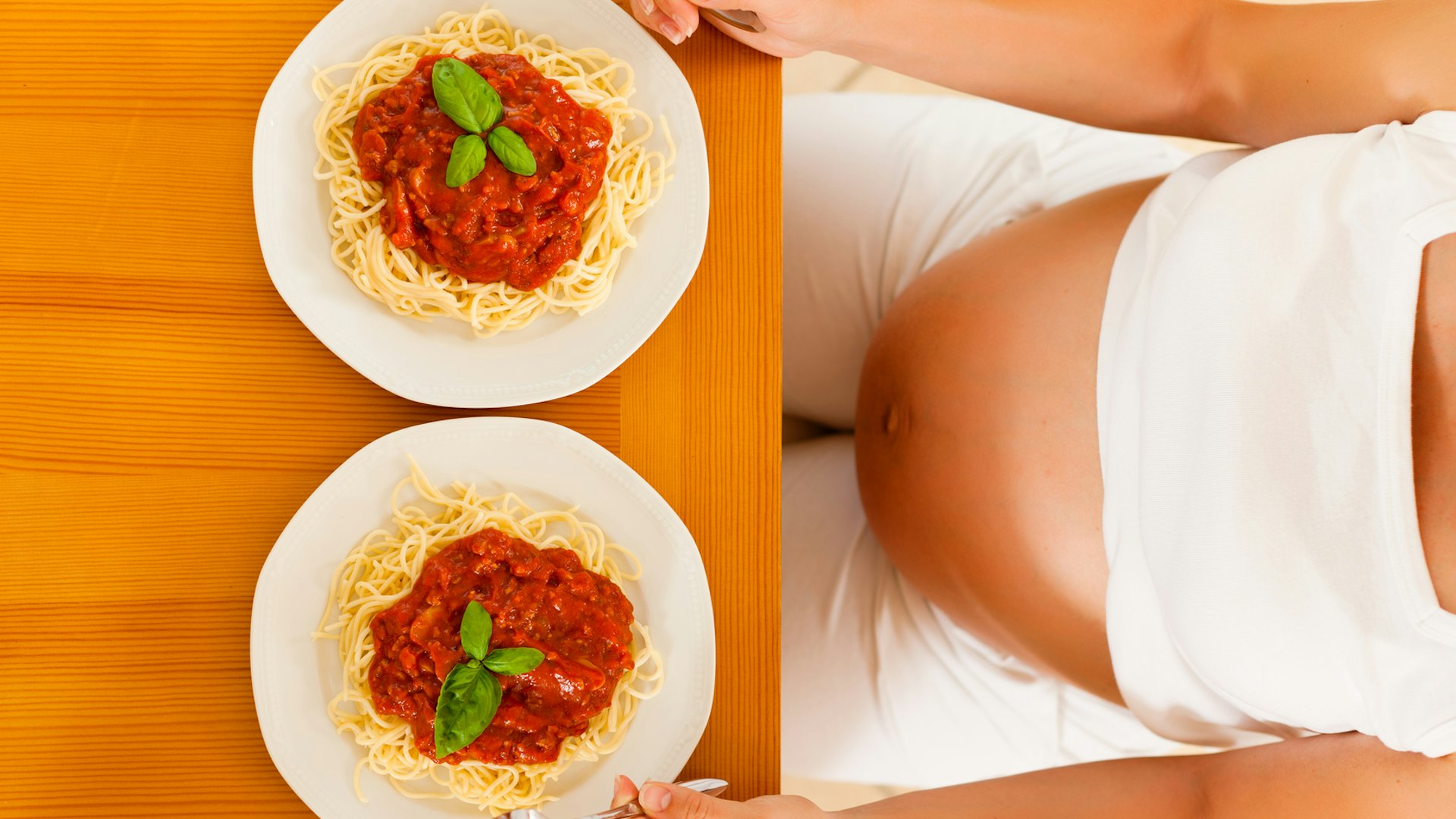 Preliminary research released on Thursday shows an interesting link between diet and pregnancy. According to a new study, eating too much gluten while pregnant may be linked to increased risk of the child developing type 1 diabetes later in life. It should be noted, though, that the research is very early, so don't clean out those cabinets just yet.
The study was done at the Bartholin Institute in Copenhagen and involved data from more than 67,500 pregnant women in Denmark, according to medical journal The BMJ. Researchers asked the women how much gluten they were eating at 25 weeks of pregnancy, and then followed up with the children born for an average of 15 years, according to the study. Over time, 247 children developed type 1 diabetes, and the incidence was twice as high among women with the highest gluten intake. Those results were enough for researchers to suspect gluten as a cause, according to the study's synopsis.
So what is considered too high when it comes to gluten intake? This study found that women with the highest result of children with type 1 diabetes self-reported eating up to 20 grams of gluten per day, according to The Guardian. That's compared to about 7 grams per day at the lowest levels. (For reference, a slice of wheat bread or 1/2 cup of wheat-based pasta has between two and two-and-a-half grams of gluten, according to Coeliac UK) The Guardian also reported that researchers asked women what their diet was like for the preceding four weeks, and also factored in things like lifestyle and overall health.
Though gluten intake and the risk of diabetes seem…
Work from home mom dedicated to my family. Total foodie trying new recipes.Love hunting for the best deals online. Wannabe style fashionista. As content editor, I get to do what I love everyday. Tweet, share and promote the best content our tools find on a daily basis.
Latest posts by Mayra Rodriguez (see all)