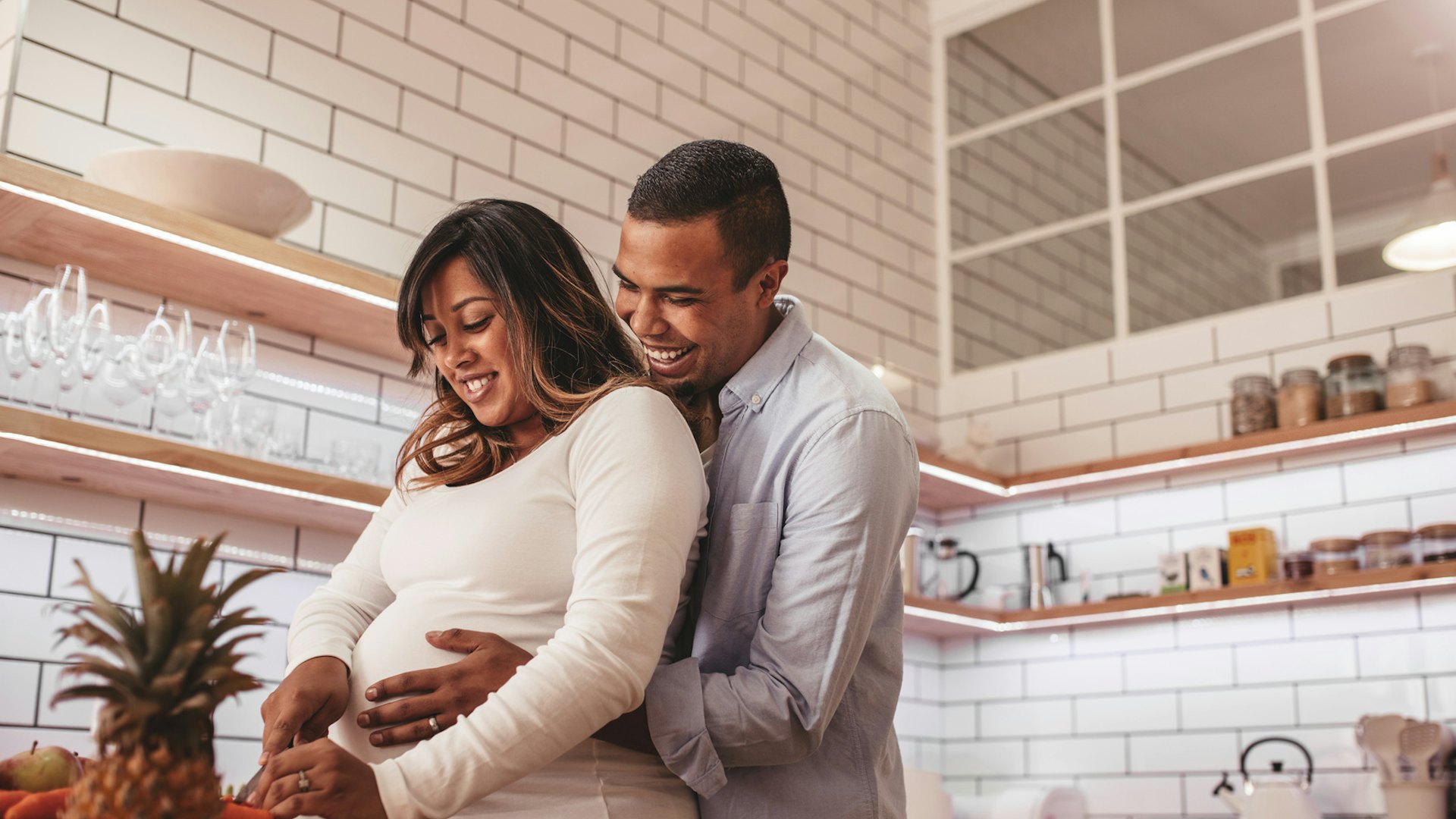 Doctors have long known the importance of maintaining a healthy diet during pregnancy, but it seems like there's new research practically every day on foods groups expectant moms should be heavily concentrating on. Well, as a new study has found, eating certain seafoods during pregnancy may actually enhance babies' healthy development, so dust off those cookbooks.
A small-scale study out of the University of Turku and Turku University Hospital in Finland, as outlined on ScienceDaily, has echoed the fact that regular intake of fatty seafood during pregnancy may work to enhance an unborn baby's eyesight and brain function. The findings — which were recently published in Springer Nature's Pediatric Research Journal — detail that the fatty acids in seafoods may improve areas of a developing brain that dictate eyesight, particularly the retina. These fatty acids also play a more vital role than has been previously realized in forming the human nervous system, according to the new study.
As a 2014 BBC article on a different study involving kids who were behind in school and Omega 3 fats added to their diet detailed, the Omegas found in mackerel or salmon boost brain power. As electrical signals travel through the brain, the BBC detailed, they go from one brain cell (neuron) to another. When the signal leaves one brain cell, it crosses a physical gap before entering the next neuron. For signals to enter a neuron, they have to pass through a wall, or cell membrane, and these walls are made of fat. Thus fish or fish oils clearly…
Work from home mom dedicated to my family. Total foodie trying new recipes.Love hunting for the best deals online. Wannabe style fashionista. As content editor, I get to do what I love everyday. Tweet, share and promote the best content our tools find on a daily basis.
Latest posts by Mayra Rodriguez (see all)