The Duchess of Cambridge has spoken out about how vulnerable mums and pregnant women can feel and how vital it is for them to know where they can find mental health support for themselves, as well as for their children.
Speaking about the importance of early intervention for children's mental health the Duchess, who is eight months pregnant, said she is convinced that the answer has to be: "the earlier, the better".
"We need to highlight how important it is to support mothers too, potentially before they even give birth," she said during a symposium of academics and charities championing early intervention, which she organised at the Royal Society of Medicine in London on Wednesday 21 March. "They need to be aware how vulnerable they might be and, critically, know where they can find help for themselves, as well as for their babies and toddlers."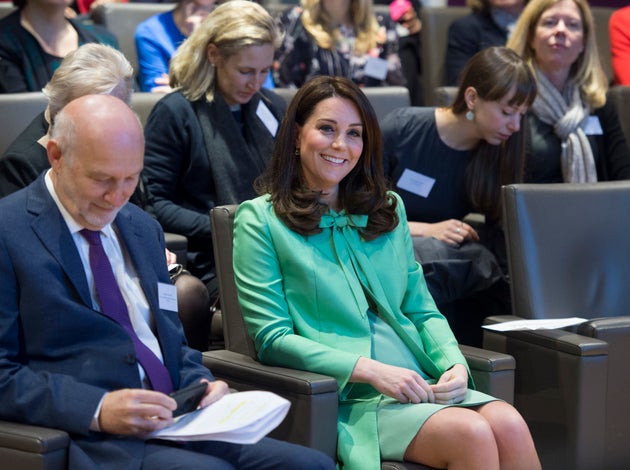 The Duchess is establishing a steering group to explore how best to support academics, practitioners and charities in their work to provide all children with the best possible start in life.
The group will be coordinated by The Royal Foundation and will consider a range of questions surrounding the support provided to children, parents and teachers, from the earliest years.
…
Work from home mom dedicated to my family. Total foodie trying new recipes.Love hunting for the best deals online. Wannabe style fashionista. As content editor, I get to do what I love everyday. Tweet, share and promote the best content our tools find on a daily basis.
Latest posts by Mayra Rodriguez (see all)