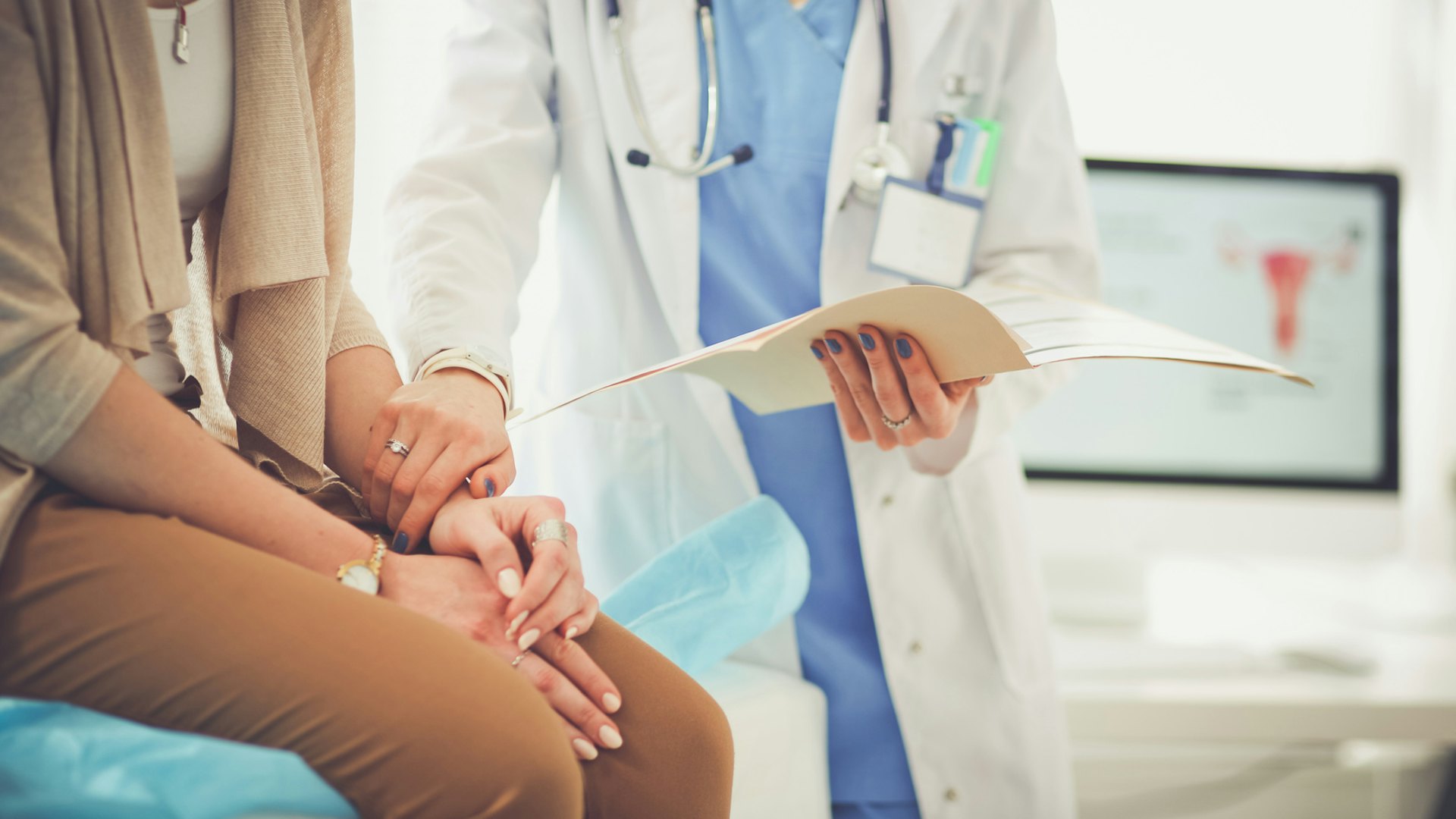 For many women, experiencing a miscarriage is a devastating loss, especially if the pregnancy was planned. Miscarriages happen for a variety of reasons, and by no fault of the person carrying the child. But myths and misinformation still persist around pregnancy loss — so much so that even doctors continue to give women misinformation about miscarriages, according to new research.
A new survey published Wednesday by Ava, the fertility tracking bracelet, found that health care providers in the United States still tell women who've experienced pregnancy loss to wait a while before trying to conceive, according to The Los Angeles Business Journal. Specifically, about one-quarter of the more than 2,500 women surveyed by Ava said that their doctors told them to hold off for "several months or more" after a miscarriage if they wanted to try and become pregnant again, the study's findings show. That's despite medical research that has shown that it's safe for most women to try again relatively soon — within the first cycle, typically — following pregnancy loss, The Los Angeles Business Journal reported.
What's more: More than 30 percent of women surveyed reported that they were "not satisfied with the care" they received from their health care provider following their pregnancy loss, according to The Los Angeles Business Journal.
Maureen Cronin, Ava's chief medical officer, said in an email statement,
The fact that doctors are still giving women inaccurate advice regarding the length of time to wait following a miscarriage to try again, is particularly unfortunate given 67 percent…
Work from home mom dedicated to my family. Total foodie trying new recipes.Love hunting for the best deals online. Wannabe style fashionista. As content editor, I get to do what I love everyday. Tweet, share and promote the best content our tools find on a daily basis.
Latest posts by Mayra Rodriguez (see all)