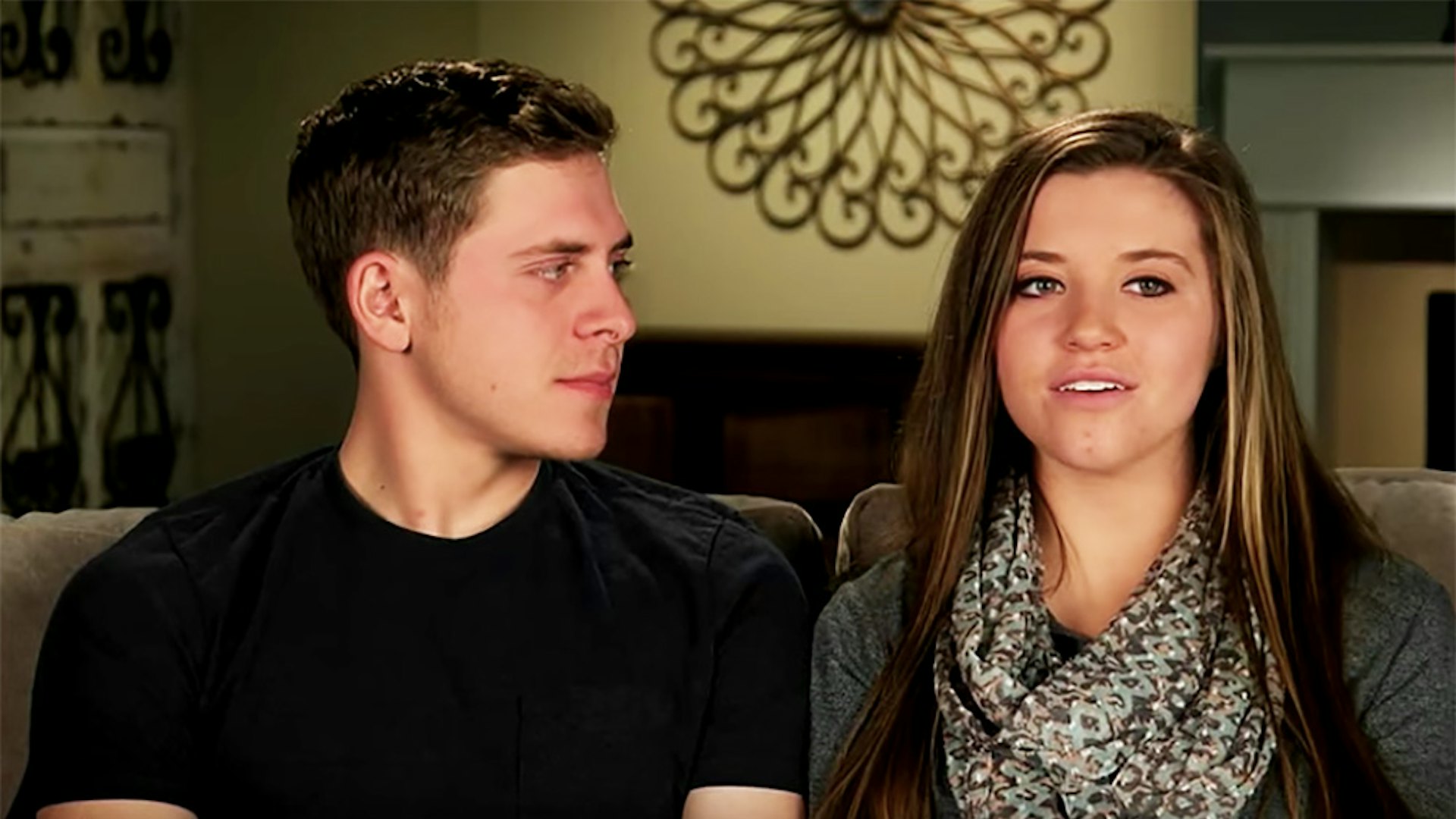 Shortly before Joy-Anna Duggar welcomed baby Gideon in February 2018, fans watched her and husband, Austin Forsyth, remodel their starter home together. Although the two struggled to complete the project before Gideon's debut, they finished it right on time. But almost a year after the home's completion, some people are curious about whether Joy-Anna Duggar has since moved. Because by the looks of it, Joy-Anna and Forsyth are in the process of renovating a new home.
It's probably not a good idea to start a massive remodeling project when you're heavily pregnant, but that's exactly what Joy-Anna did following her May 2017 wedding. To be fair, however, the couple probably didn't anticipate that they'd conceive in the immediate weeks following their nuptials.
Either way, Joy-Anna and Forsyth's plan to live in a trailer until their dream home was complete hit a snag when she conceived. Although it's manageable to live in a cramped RV when you're newlyweds and the threshold for BS is a bit higher, this situation isn't ideal for first-time parents with a newborn.
Luckily for the pair, everything came together in the nick of time despite some difficult hurdles.
But just when you thought Joy-Anna and Forsyth were ready to settle down in their new abode, the couple posted photos from their RV in August. When a few fans asked about the change in living arrangements, Joy-Anna responded on Instagram: "We'll be posting an update soon! Yes, we are living in a camper!! And I love it!"
Work from home mom dedicated to my family. Total foodie trying new recipes.Love hunting for the best deals online. Wannabe style fashionista. As content editor, I get to do what I love everyday. Tweet, share and promote the best content our tools find on a daily basis.
Latest posts by Mayra Rodriguez (see all)