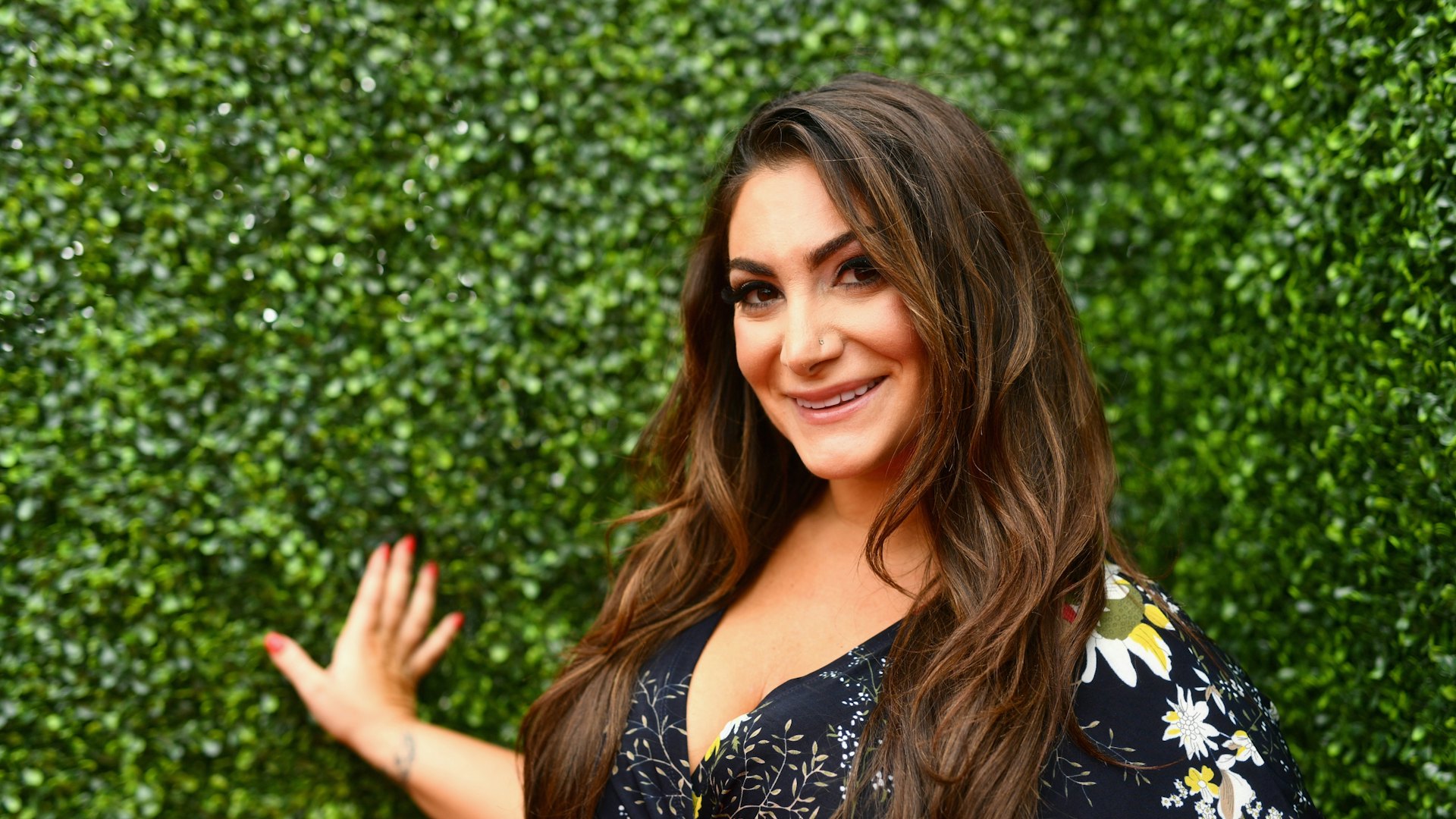 Deena Cortese from Jersey Shore is more than ready to give birth to her little "meatball" — whenever that may be. After announcing her pregnancy earlier this summer, Cortese has finally reached the end of her nine months, but her baby is staying put. Other moms can sympathize with Deena Cortese's 40-week pregnancy update that revealed she's pretty much ready for her pregnancy to be over.
Early on in her pregnancy, Cortese announced that she and her husband, Chris Buckner, were expecting a son, due in December 2018. But, considering that there is only one day left in the year, it could be that Cortese will be meeting her little boy in 2019 instead. Cortese took to Instagram on Saturday to share with her followers that, in spite of her silence on social media, she hadn't given birth just yet. From the post, you can sense Cortese's frustration with coming to her due date and not meeting her baby. But at the same time, you can sense how excited and ready she is to finally meet her little one, who she announced is going to be named Christopher John, or CJ, according to People.
"Yes.. yes I'm still pregnant," Cortese wrote in the caption of the post. "Getting a lot of messages and tweets assuming I had the baby because I haven't posted since Christmas.. but it seems like CJ is just super comfy in mommy's uterus."
Cortese continued, sharing a very important reminder with people who might not think before they speak. Cortese wrote:
Before you comment "I feel like you've been pregnant forever" .. imagine how I feel .. so let's refrain from that .. hoping…
Work from home mom dedicated to my family. Total foodie trying new recipes.Love hunting for the best deals online. Wannabe style fashionista. As content editor, I get to do what I love everyday. Tweet, share and promote the best content our tools find on a daily basis.
Latest posts by Mayra Rodriguez (see all)