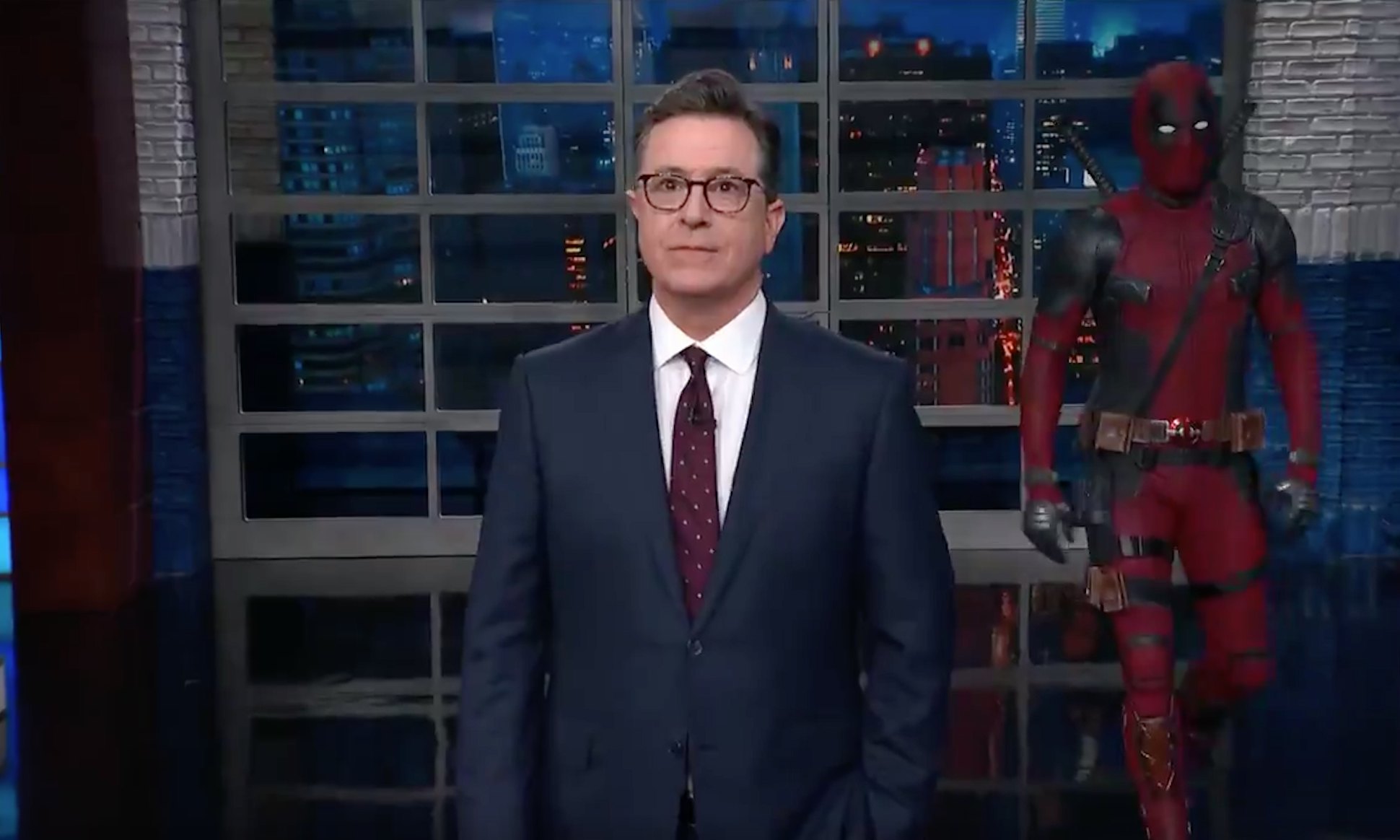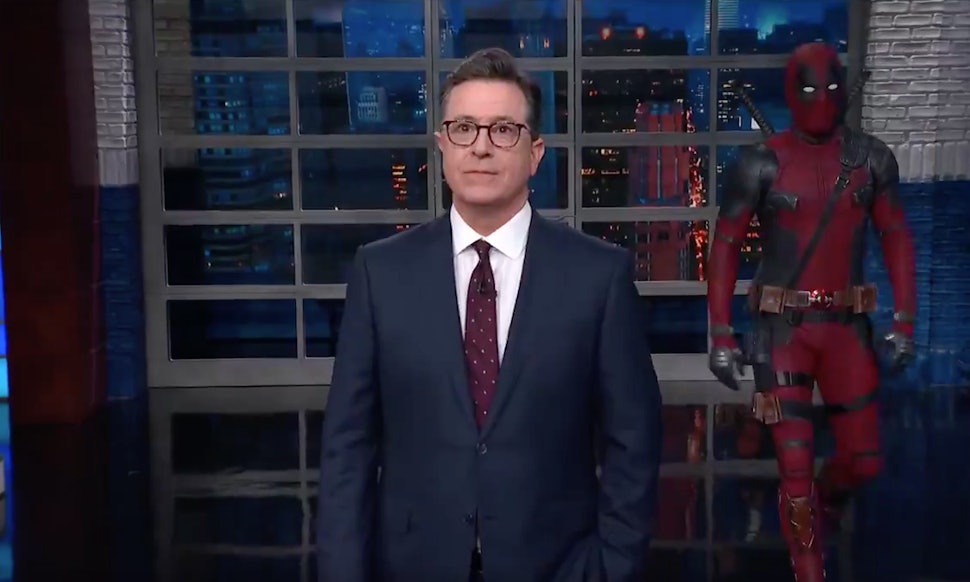 The world's most sarcastic superhero just took a spin through the late night circuits, and it's hard to be even a little upset about it. Deadpool interrupted Stephen Colbert's Late Show monologue at the Ed Harris theater on Tuesday night, and the timing couldn't have been more perfect: Deadpool 2 is arriving in theaters this weekend, which is probably why the sardonic superhero decided to make his rounds. Although it really doesn't matter either way, because he's literally always a welcome addition to any standup routine or performance if you're a fan.
Colbert's opening speech, surprisingly enough, had nothing to do with politics (leaving millions of people to probably give a collective sigh of relief, because that feels never-ending these days) and everything to do with summer blockbuster season. So it was fitting that Deadpool interrupted Colbert right when he was bemoaning the sheer number of superhero movies that are on the docket for summer 2018.
According to Deadline, Deadpool walked onto the stage with perfect comedic timing, swaggering into vision right as Colbert said, "At what point will audiences say, 'Enough with the superheroes'?"
It seems like Ryan Reynolds, who plays the hero, would finally be ready to share a secret or two about Deadpool 2, days before its midnight premiere on Thursday night (it opened to limited release on May 10). But thing…
Work from home mom dedicated to my family. Total foodie trying new recipes.Love hunting for the best deals online. Wannabe style fashionista. As content editor, I get to do what I love everyday. Tweet, share and promote the best content our tools find on a daily basis.
Latest posts by Mayra Rodriguez (see all)