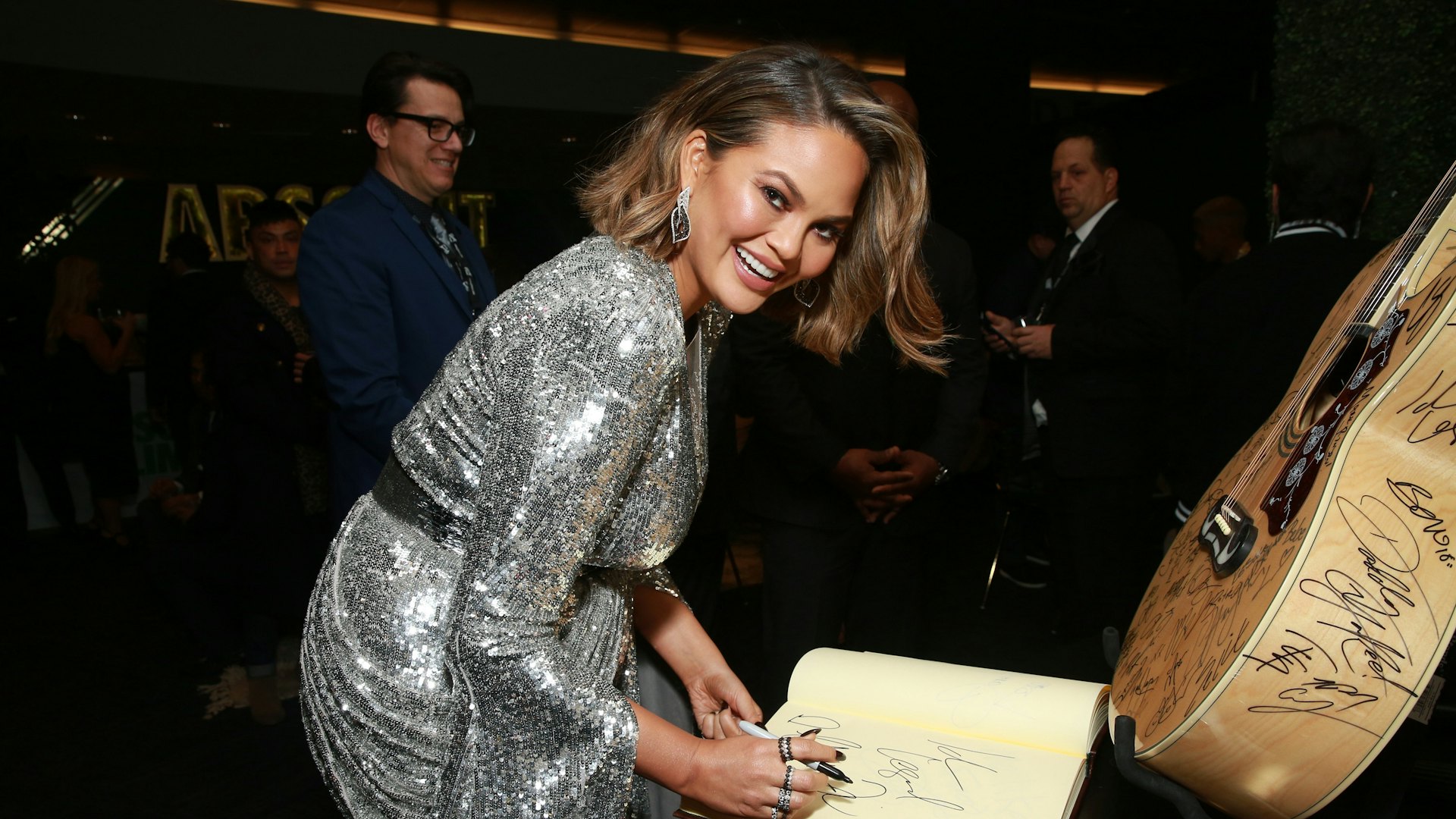 Everyone seems to think your first pregnancy is going to be your toughest one. Which I guess it sort of is, because it's all so unknown. Even though everyone tells you all of the stuff that's going to happen to your body, it's still all new. But I can tell you as someone who has been there; being pregnant the second time is a whole new ball game. Especially if you have your kids close together. Why? Because toddlers are a thing, and they sort of don't care if you're huge and tired. Like Chrissy Teigen's daughter at her fetal stress test… they'll just crawl all over you. No more of that delicate princess treatment you got to enjoy during your first pregnancy. Toddlers super don't care at all.
The Lip Sync Battle host is expecting her second child, a boy, with husband John Legend later this year. And, as anyone who follows her on social media knows, she already has a 2-year-old little girl, Luna Simone, keeping her crazy busy. In fact, it was Luna who let the world know via Instagram that her mom was pregnant last November. Teigen shared a video where she points to her own belly and says, "Luna, what's in here?" to which Luna replies "Baby!"
Since then, Teigen has gotten more pregnant, and the sweet, gentle moments of Luna pointing at her mom's belly are long gone. These days, Teigen is all of us. According to Twitter, she is trying to go to her fetal stress test and bring her toddler along and it's not going well. Luna is climbing her…
Work from home mom dedicated to my family. Total foodie trying new recipes.Love hunting for the best deals online. Wannabe style fashionista. As content editor, I get to do what I love everyday. Tweet, share and promote the best content our tools find on a daily basis.
Latest posts by Mayra Rodriguez (see all)