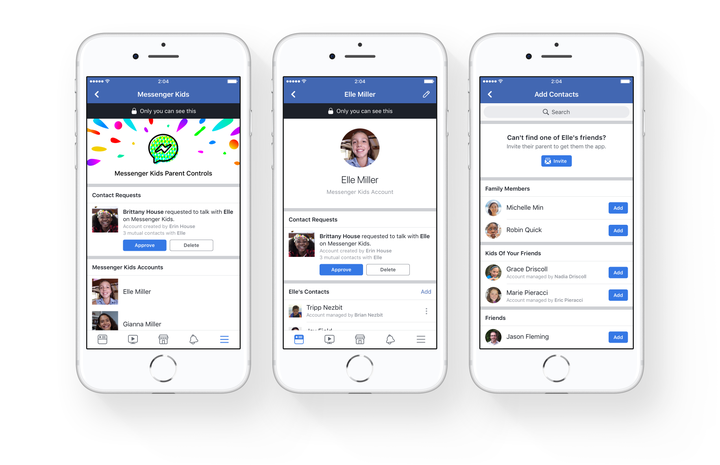 Messenger Kids is a standalone messaging and video chat app that lets kids communicate with parent-approved friends and family members on their tablets or smartphones. The app is aimed at kids under 13, the minimum age required to create a Facebook profile, and includes basic messaging features with fun add-ons like stickers and filter effects.
But child health experts are now calling for the app's removal. On Tuesday, a group of nearly 100 individual child health experts and advocates and 19 organizations sent a letter to Facebook CEO Mark Zuckerberg urging the company to discontinue Messenger Kids.
"Younger children are simply not ready to have social media accounts," reads the letter, which was organized by the Campaign for a Commercial-Free Childhood. "A growing body of research demonstrates that excessive use of digital devices and social media is harmful to children and teens, making it very likely this new app will undermine children's healthy development."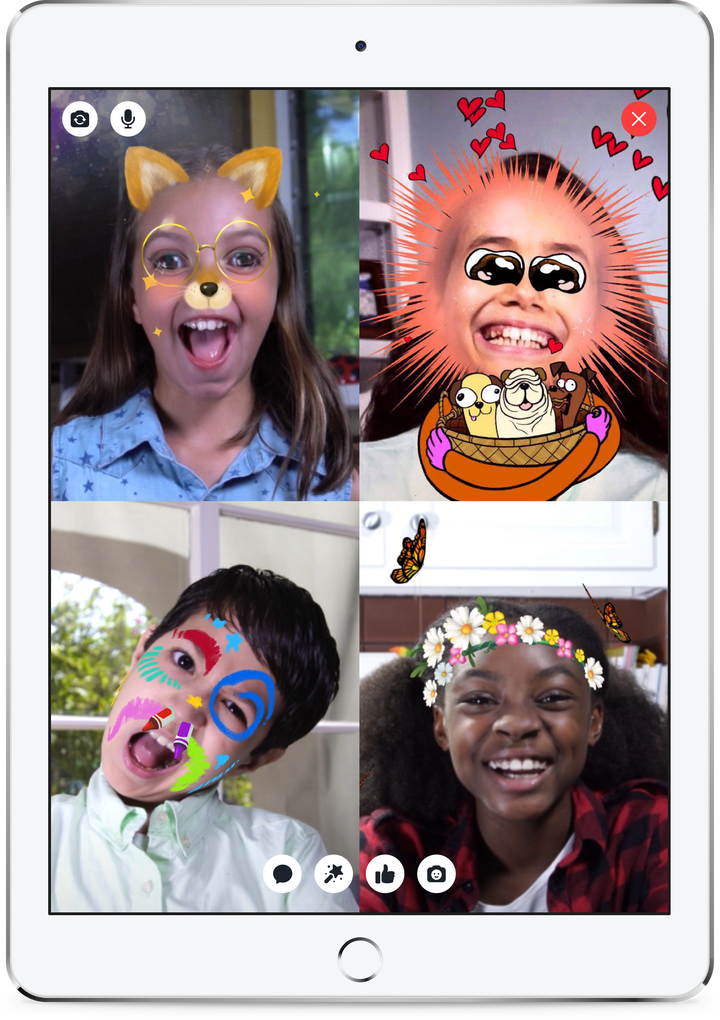 The experts cited studies showing that social media and digital devices have led to depression, body image issues and poor sleeping habits in children and teens.
When Facebook unveiled Messenger Kids in December, the company touted the new app as a way for kids to safely video-chat and exchange messages with family and friends when they were apart. The target demographic is children ages 6 to 12.
"After talking to thousands of parents, associations like National PTA, and parenting experts in the U.S., we found that there's a need for a messaging app that lets kids connect with people they love but also has the level of control parents want," Facebook Product Management Director, Loren Cheng, stated in a press release at the time.
Indeed, the company has emphasized the role of parental controls. According to the press release, only parents can sign their children up for Messenger Kids, and they must approve all contacts through their own Facebook accounts. There are no ads or in-app purchases.
Once a child turns 13, Facebook does not automatically create a profile for them from their Messenger Kids account or migrate them to Messenger or other apps, and no data collected is used for targeted advertising.
Parents can see all messages and delete a child's account remotely at any time. The company has also said there are systems to detect certain kinds of abusive content to keep it off the app, and both kids…
Work from home mom dedicated to my family. Total foodie trying new recipes.Love hunting for the best deals online. Wannabe style fashionista. As content editor, I get to do what I love everyday. Tweet, share and promote the best content our tools find on a daily basis.
Latest posts by Mayra Rodriguez (see all)