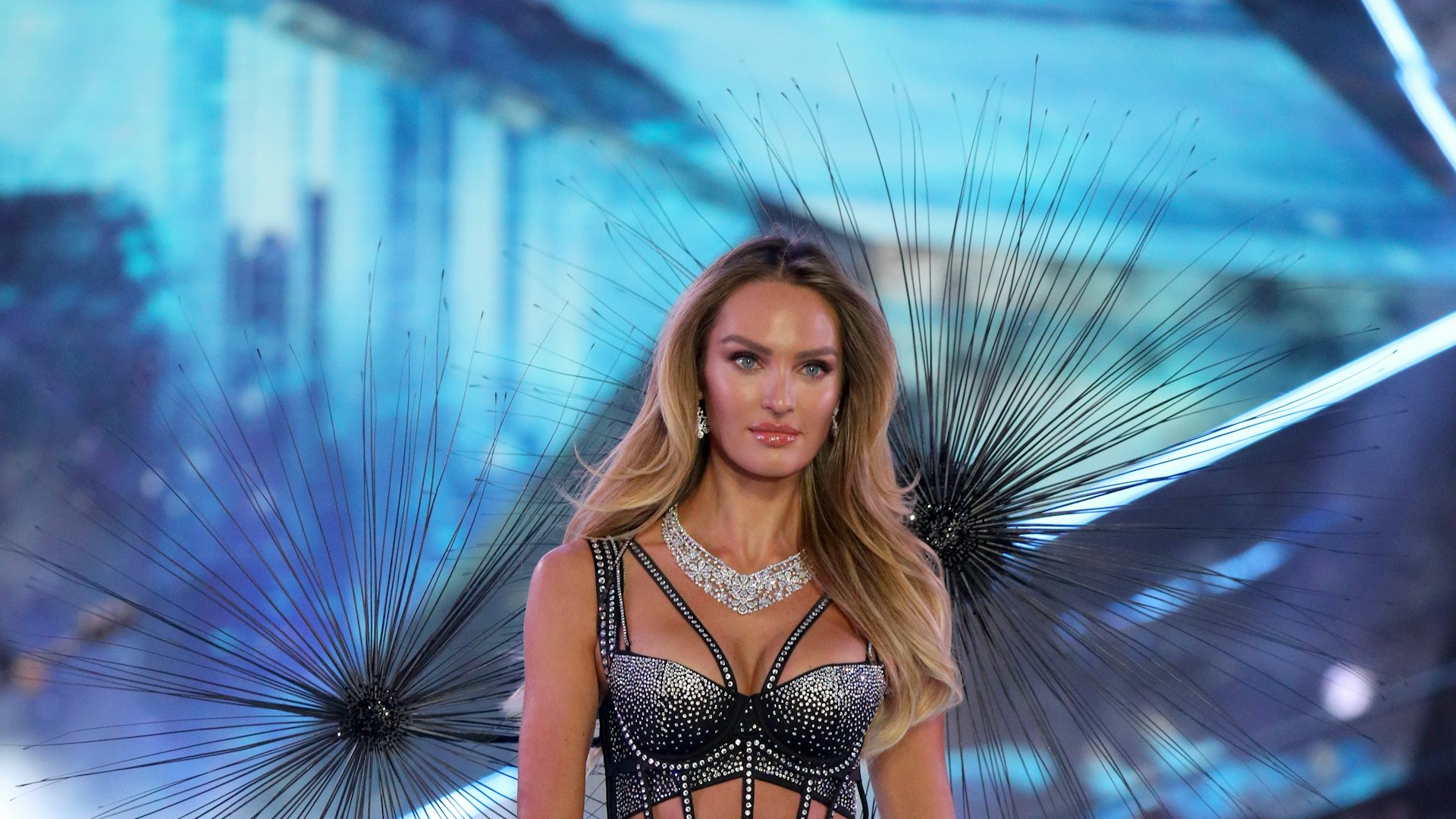 Thomas Concordia/Getty Images Entertainment/Getty Images
The models that walk in the annual Victoria's Secret Fashion Show often seem like super-humans — but all of them are just normal women who just so happen to be super models. And some of them are even moms. Take new mom of two and Victoria's Secret angel, Candice Swanepoel, for example. In a new interview, Candice Swanepoel opened up about modeling in the 2018 Victoria's Secret Fashion Show just four months after giving birth to her second child, proving she might be a super human after all.
Swanepoel has been a staple on the runway at the annual Victoria's Secret Fashion Show since 2010, according to Allure — and a lot can happen over the span of eight years. During her time modeling for Victoria's Secret, Swanepoel has given birth to two kids and only took one year off from the show in 2016 to recover from giving birth to her first son, according to Allure. Earlier this summer, in June, Swanepoel gave birth to her second child — a son named Ariel, according to E! News. And just five months later, Swanepoel returned to the Victoria's Secret runway, and opened up to Us Weekly about giving birth for the first time and what it was like to model in the show so soon.
"The second time it's not new to you, so I was able to…take care of myself a little bit more," Swanepoel said. "I don't feel perfect, but I feel like I'm the perfect version of me right now with the circumstances."
Although most moms can't relate to walking a runway again,…
Work from home mom dedicated to my family. Total foodie trying new recipes.Love hunting for the best deals online. Wannabe style fashionista. As content editor, I get to do what I love everyday. Tweet, share and promote the best content our tools find on a daily basis.
Latest posts by Mayra Rodriguez (see all)