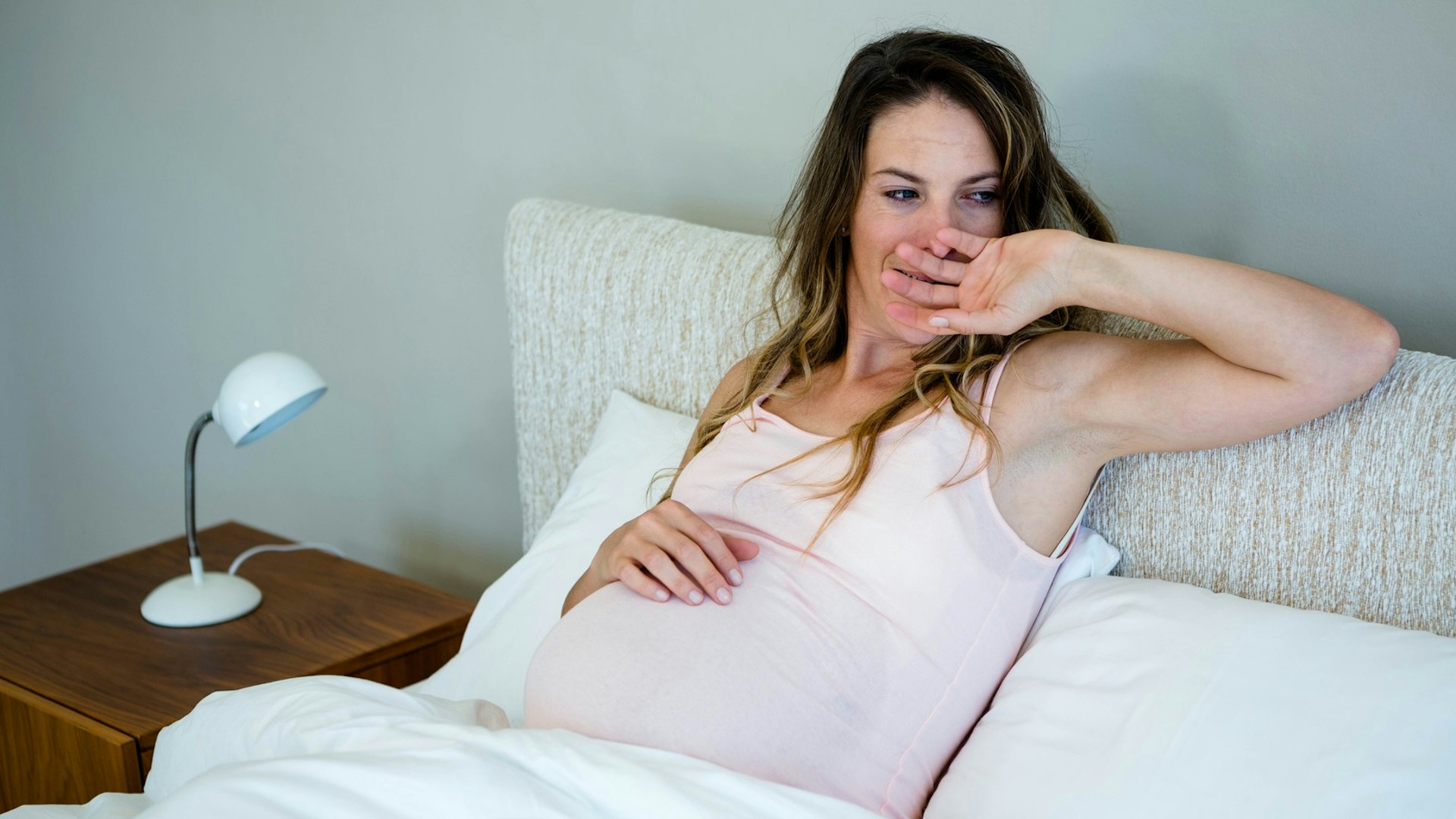 Everyone knows that babies rob their parents of tons of sleep once they're born, so it's a good thing they're ridiculously cute. It's super unfair, however, that the sleepless nights can start for moms long before their bundle of joy arrives. A growing bump can make it so hard to get comfy in bed, and if you do find a position that works, you still need to make sure it's safe for both mom and baby. So during pregnancy, can you sleep on your right side? It seems like it's not the worst option, but it's not quite the best, either.
The American Pregnancy Association recommends remembering to "SOS", or, sleep on side, during pregnancy. Either side is OK, but sleeping on your left side is the best. The APA noted that rolling onto your left side as you snooze maximizes the amount of blood and nutrients that flow to your placenta, making it the best for your baby. Sleeping on your side (either left or right) also has another surprising benefit: according to What to Expect, it can also help prevent pregnancy swelling because the position is optimal for kidney function. A better night's sleep, and hands, feet, and ankles that aren't twice their normal size? I'd call that a win-win situation.
Your sleeping body may…
Work from home mom dedicated to my family. Total foodie trying new recipes.Love hunting for the best deals online. Wannabe style fashionista. As content editor, I get to do what I love everyday. Tweet, share and promote the best content our tools find on a daily basis.
Latest posts by Mayra Rodriguez (see all)