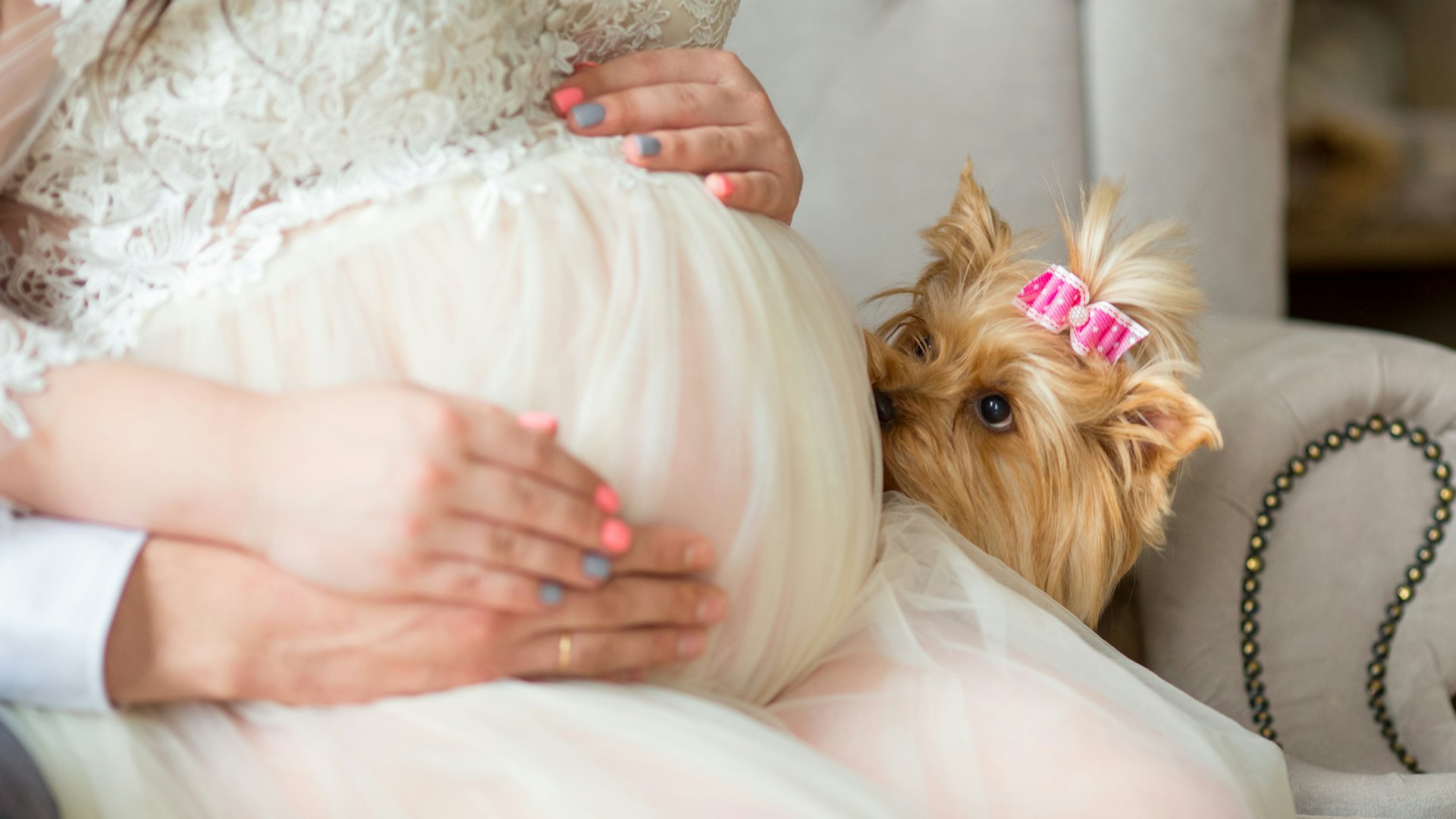 marinamelnikova/Fotolia
Many dog owners swear their pets have a sixth sense. From sensing impending danger to knowing when their human is sick before they do, tales abound involving seemingly psychic canines saving the day. But while there's no question that dogs are incredibly sensitive and intuitive, it's their super-powered snout that tips them off to subtle changes we can't detect with our plain old people noses. So it makes sense that some moms claim their dogs could tell they were going into labor before they knew themselves. But is that really possible? Can dogs smell when you're dilating?
It's certainly not out of the realm of possibility, according to experts including Jeff Werber, PhD, president and chief veterinarian of the Century Veterinary Group in Los Angeles.
"We have 5 million receptors in our noses, dogs have 200 million," Dr. Werber said. "Dogs can detect when a seizure is coming on, when a person is hypoglycemic, and they can detect cancer and fear, so there's certainly scents they can pick up on."
One of those scents includes pregnancy in other dogs, according to an article on Animal Planet. In fact, dogs can even detect whether or not another dog has had a false pregnancy through their sense of smell, which is seriously superhuman: As in, the part of a dog's brain that controls smell is 40 times larger than in humans.
When you think about it that way, why wouldn't a dog be able to smell if you were dilating? For all we humans know, dilation has a super distinct scent, we just don't know it because our sense of smell is so comparatively pathetic. Even if dogs can smell dilation, though,…
Work from home mom dedicated to my family. Total foodie trying new recipes.Love hunting for the best deals online. Wannabe style fashionista. As content editor, I get to do what I love everyday. Tweet, share and promote the best content our tools find on a daily basis.
Latest posts by Mayra Rodriguez (see all)