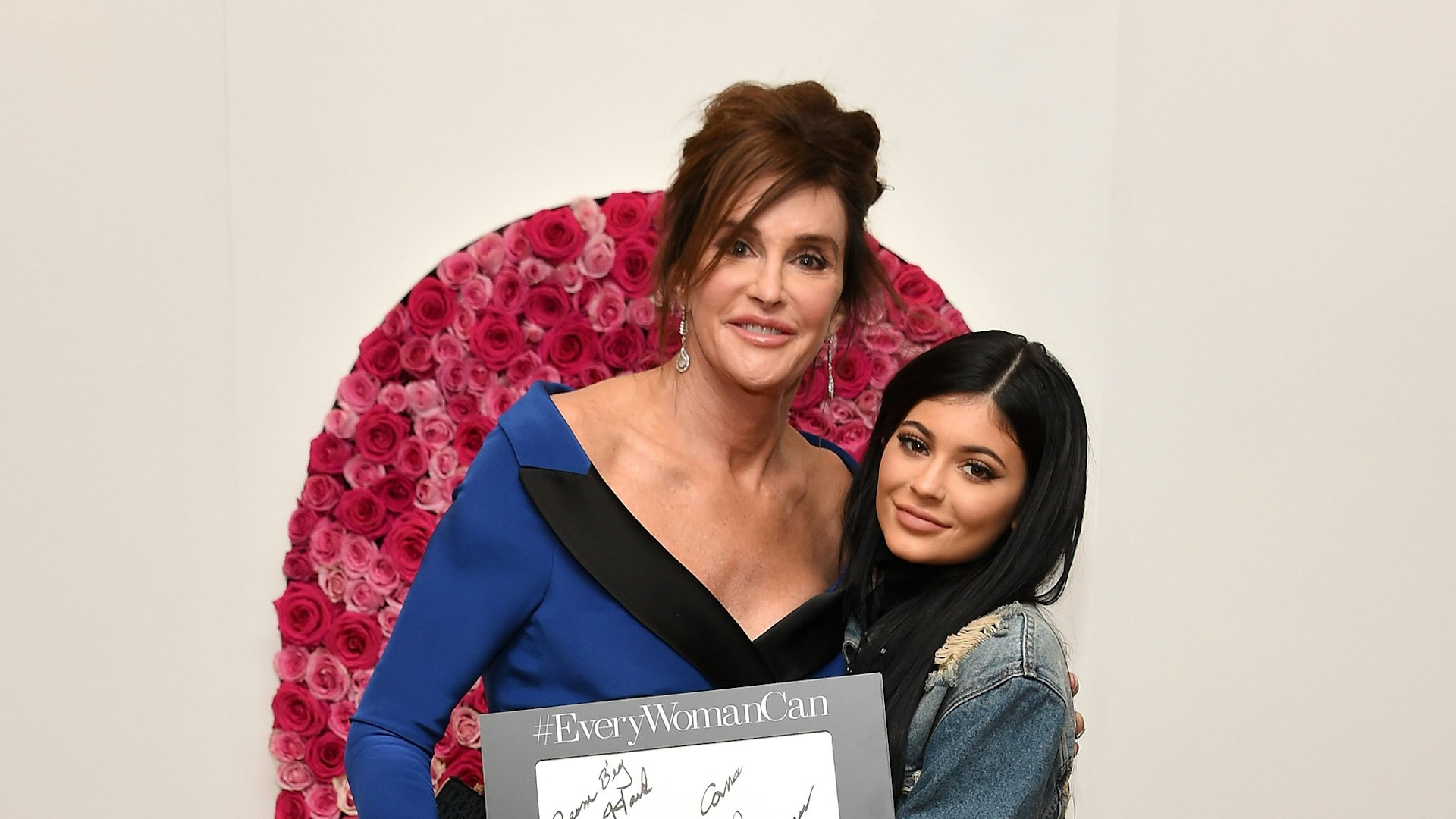 Nicholas Hunt/Getty Images Entertainment/Getty Images
I think it's probably safe to say that every parent has some expectations for their kids, unrealistic or not. But the thing is, your kids grow up and become their own individual people and you start to understand that their life choices are theirs to make, not yours to judge. This is the way I think it's supposed to happen, at any rate, but of course it doesn't always turn out like that. Even for famous kids like Kylie Jenner. Caitlyn Jenner's reaction to Kylie's pregnancy was shockingly old-fashioned considering it's 2018, not 1918.
The former Olympian recently spoke to ITV's Loose Women about learning her youngest daughter, Kylie Jenner, was expecting her first child last year. Now keep in mind that Caitlyn Jenner has struggled to stay close to her family in recent years. She has been quick to point the finger of judgment at ex-wife Kris Jenner and her older daughters, Kim, Khloé, and Kourtney Kardashian, leading to her estrangement from much of the family. Her daughters Kendall and Kylie Jenner remain in contact with her, so one might think that Caitlyn would be extra cautious about the sort of information she divulges about her family to the general public.
Not so much.
Caitlyn told Loose Women that she Kylie was nervous to tell her she was pregnant because, get this, she wasn't married. But it's okay, guys, she's allowed to get pregnant out…
Work from home mom dedicated to my family. Total foodie trying new recipes.Love hunting for the best deals online. Wannabe style fashionista. As content editor, I get to do what I love everyday. Tweet, share and promote the best content our tools find on a daily basis.
Latest posts by Mayra Rodriguez (see all)