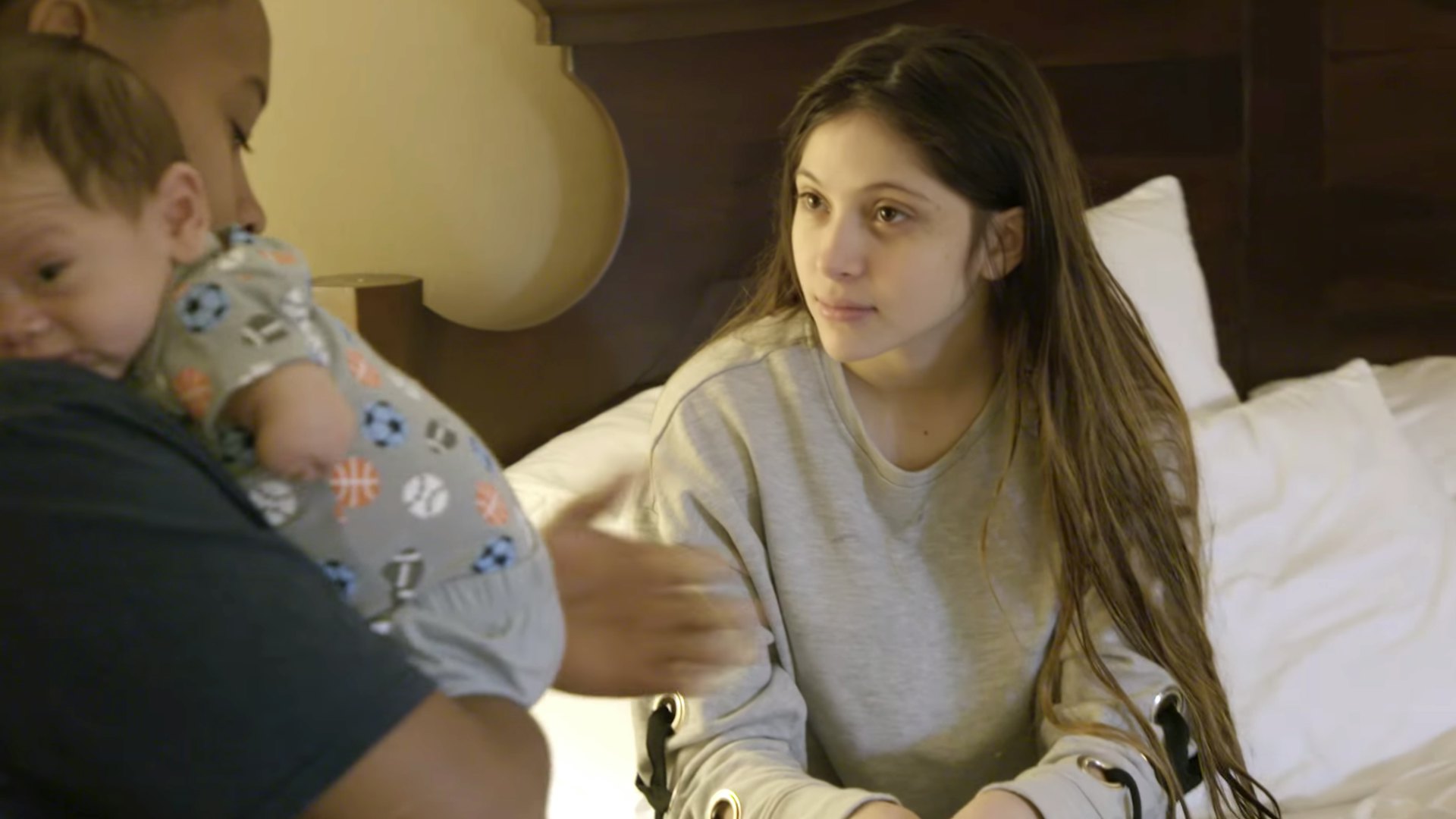 16 and Pregnant first premiered nearly a decade ago — and the franchise is still going strong. Monday night, the finale of the first season of MTV's Teen Mom: Young and Pregnant aired. The new series followed five teenagers as they navigated teen pregnancy and early motherhood. One of the five young moms was Brianna Jaramillo, who has cultivated a nice following for herself on Instagram since the show's premiere. And based on Brianna Jaramillo's Instagram, it's clear that she is so in love with her baby boy, Braeson.
Jaramillo, 18, became pregnant when she was 17, People reported. During the course of filming Teen Mom: Young and Pregnant, she gave birth to Braeson Messiah Jaramillo, who is now about 9 months old, according to People. During one of Jaramillo's ultrasounds, she found out that Braeson would be born without his left forearm and hand. "It was something that made me really sad because the first thing I could think about was that one day this child is going to look up, and he's going to be like, 'Mom, why am I different?'" Jaramillo said in her introduction video for the reality show.
She has since developed a positive attutide about her son's disability. "He's going to adjust to living with it because he was born with it. It's not like he had an arm and lost it," Jaramillo told People earlier this year. "He's going to learn to do everything that we do but without it."
Like your average cool teen, Jaramillo is fairly active on Instagram. She waited to document her pregnancy until she was 25 weeks along, back in May 2017. "Haven't posted much about him but he's getting so big," she wrote on Instagram at the time, alongside a video of her bump moving.
Despite the unfair stigma pregnant teens are forced to face during high school and in their social lives, Jaramillo used Instagram to let people know she was proud to be pregnant with her son. She shared several shots from her high school graduation in June 2017.
Once Bradeon was born this past fall, Jaramillo shared several of pictures of her adorable, smiling baby.
Then, in…
Work from home mom dedicated to my family. Total foodie trying new recipes.Love hunting for the best deals online. Wannabe style fashionista. As content editor, I get to do what I love everyday. Tweet, share and promote the best content our tools find on a daily basis.
Latest posts by Mayra Rodriguez (see all)