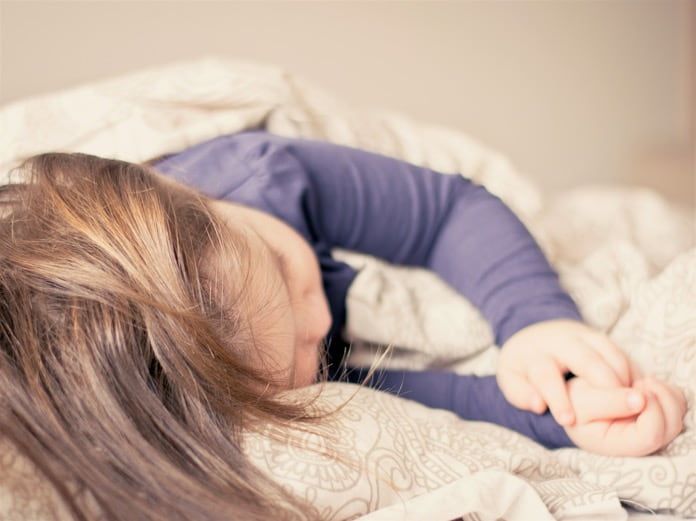 British researchers recently investigated the link between a child's bedtime routine and a host of factors associated with child's well-being.
Studies have demonstrated a link between bedtime routines and a child's quality of sleep, dental health, and school performance—all factors that are linked to child development, well-being, and parenting. Most studies have focused on the association between bedtime routines and quality of sleep and found that better quality bedtime routines are associated with better quality of sleep and sleep duration in both children and adults. Other studies have shown that a child's bedtime routine is important in their development of healthy attitudes towards reading, learning, and the school environment. For instance, children who engage in bedtime reading with parents as part of the bedtime routine have demonstrated improved language capacity, reading and literacy rates, and overall better readiness for school, which is a factor closely associated with healthy attitudes toward school.
Dental health has been found to have a link with bedtime routines through oral hygiene behaviours. Good oral hygiene behaviours as part of a bedtime routine have been associated with improved oral health and a lower prevalence of cavities in children and adults. There is also an association between emotional and psychological well-being in parents and children, with those children having a non-regular bedtime routine experiencing more frequent behavioural difficulties than other children and lower levels of anxiety, anger, and fatigue being reported by parents with optimal bedtime routines.
No clear definition of an optimal bedtime routine
Despite these findings, there is currently no clear policy defining an optimal bedtime routine. As most research in this area has focused on the association between bedtime routines and sleep quality, British researchers sought to fill the knowledge gap by examining the association between optimal bedtime routines and other key indicators of child well-being and development. These included (a) greater readiness for school, (b) better dental health and (c) higher executive function in preschool-age children. The researchers selected these three areas because of their associations with further child development, general well-being, achievement and impact on quality of…
Work from home mom dedicated to my family. Total foodie trying new recipes.Love hunting for the best deals online. Wannabe style fashionista. As content editor, I get to do what I love everyday. Tweet, share and promote the best content our tools find on a daily basis.
Latest posts by Mayra Rodriguez (see all)