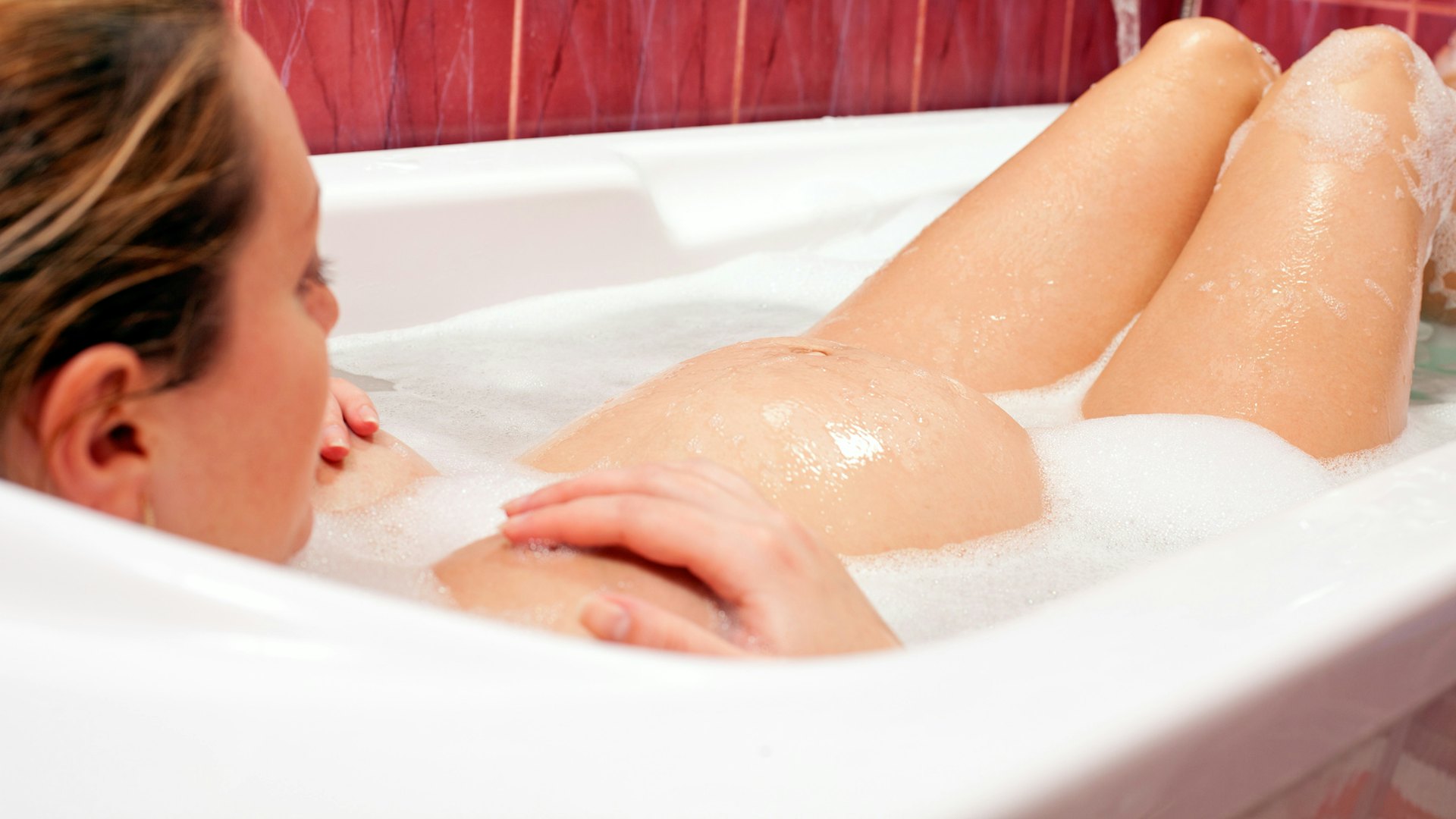 Even on the most sedentary of days, a pregnant woman's muscles can ache. Add in a long day at work, chasing after toddlers, and taking care of things around the house and you have a compelling reason for hopping into a soothing bath at night. When an athlete complains of muscle soreness, they are advised to take a bath and add Epsom salts, or magnesium sulfate, to the water. If you're pregnant, you may wonder if this treatment could help your aching pregnant body too. But what if you're pregnant with high blood pressure — is Epsom salt safe? After all, salt is not your BFF when you have hypertension.
Go ahead and have that soak. Dr. Sherry A. Ross, an obstetrician and gynecologist in California and author of the book, She-ology: The Definitive Guide to Women's Intimate Health. Period., tells Romper via email that, "If you have been diagnosed with pregnancy-induced hypertension or other complications of pregnancy, it is still safe to take Epsom salts baths while pregnant." Dr. Ross says that Epsom salt baths have been around for centuries and have been used to help sooth muscle aches and pains in women whether they were pregnant or not.
The one thing you do have to worry about before crawling in the tub though, is temperature. As with any bath during pregnancy, be careful not "to make the bath too hot or soak too long, as that can raise a woman's core temperature," cautions childbirth educator Deena Blumenfeld, owner of Shining Light, a company that helps pregnant women…
Work from home mom dedicated to my family. Total foodie trying new recipes.Love hunting for the best deals online. Wannabe style fashionista. As content editor, I get to do what I love everyday. Tweet, share and promote the best content our tools find on a daily basis.
Latest posts by Mayra Rodriguez (see all)