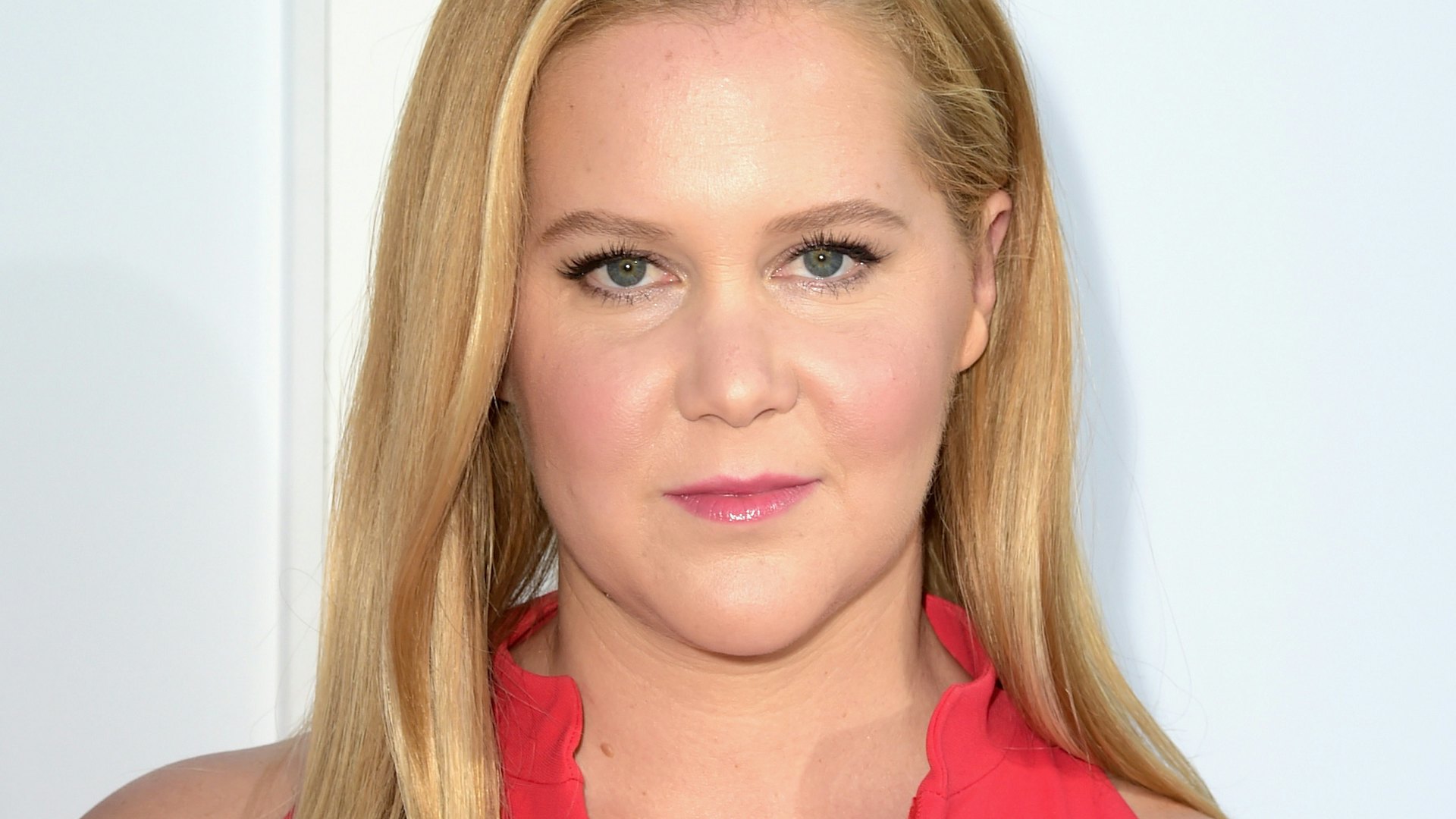 In this day and age, celebrities and their fans have instant access to one another through the power of social media. Instagram, in particular, allows famous people to post updates of their everyday lives — and a regular stream of recent photos has a way of alerting fans to any small changes going on with their bodies. Because of this, female celebs are are basically on 24/7 bump watch. Any slight bloating, and odd clothing fit, or just a less than *perfect* angle can set off a tidal wave of bump "sightings" within minutes — as one star recently experienced. But instead of getting offended by them, Amy Schumer responded to pregnancy rumors with her trademark humor and it will make you love her even more.
The whole debacle started on Thursday when the funny actress posted two photos of herself on Instagram, which was promoting her new clothing line, as TODAY reported. "@leesaevansstyle and i are cookin somethin Up," Schumer captioned her post. Except, in the post's first image, in which she's wearing a red midi dress, Schumer has her hands grasping at an overlay of fabric near her midsection. Apparently the combination of this pose and the phrase, "cookin somethin up" led followers to believe this was some sort of a pregnancy announcement, because hoards of congratulatory comments ensued.
"Congrats!!! He or she is gonna have a fierce momma," one follower wrote.
Another Instagram user commented, "Totally preggers!!! That's awesome. Congrats."
Yet another follower wrote, "A BUN IN THE OVEN!!!"
Still, some were also quick to point out how this would make exactly zero sense. "She is cooking something up with a stylist. Not her husband," one Instagram follower corrected. "Unless her stylist is carrying a child for her I…
Work from home mom dedicated to my family. Total foodie trying new recipes.Love hunting for the best deals online. Wannabe style fashionista. As content editor, I get to do what I love everyday. Tweet, share and promote the best content our tools find on a daily basis.
Latest posts by Mayra Rodriguez (see all)