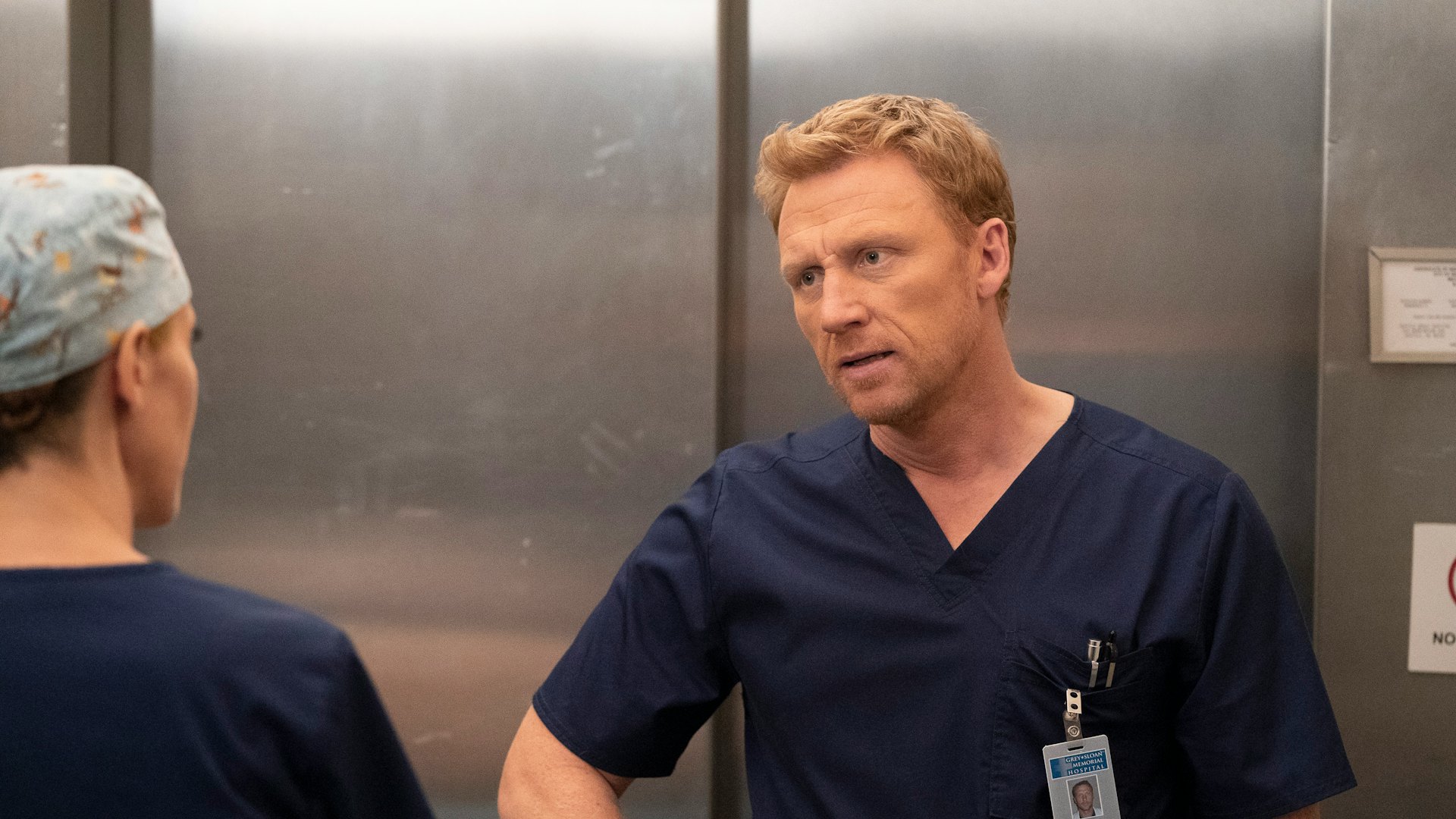 Owen never has it easy when it comes to romantic relationships on Grey's Anatomy. Whenever he's comfortable with someone, fate throws a wrench in his plans for a healthy future with that person. Now, Amelia ended things with Owen on Grey's Anatomy again and Twitter has mixed reactions. His marriage with Amelia went south faster than you can say "Who cut the LVAD wire?" and just when you thought they were on their way back to something definite, Teddy returned with her pregnancy bombshell.
Although it's hard to invest a lot of time in another romantic saga involving Owen, I can't help but hope for a happy ending for him after years of watching him get his hopes up with a relationship or marriage. Fans knew that he was in for a rocky season when Teddy showed up at Grey Sloan Memorial Hospital pregnant with his baby. That growing belly was like Chekhov's gun. You knew it was going to come up again by the end of the first part of the season.
Now, it's all out in the open and Amelia is ready to let Owen make his own decision about both her and Teddy and obviously he's confused. One of them is his BFF and the mother of an unborn baby he's always wanted. The other is his ex-wife turned current girlfriend and co-parent to foster children. It's actually super complicated, so it's probably a good thing that Amelia has stepped back to give Owen some time to consider all of his options.
Fans on Twitter are understandably conflicted about the newest Grey's Anatomy love triangle.
While some fans might be all for Teddy and Owen having a happy ending after years…
Work from home mom dedicated to my family. Total foodie trying new recipes.Love hunting for the best deals online. Wannabe style fashionista. As content editor, I get to do what I love everyday. Tweet, share and promote the best content our tools find on a daily basis.
Latest posts by Mayra Rodriguez (see all)